If you want to maximize the awareness of your brand, accelerate lead generation, and connect more with existing clients, then attending or hosting marketing events is the right path for your business.
As effective as the digital world is for marketing, it's tough to replicate the personal experience that in-person events allow for.
After being restricted to only virtual events during the pandemic, a hybrid approach is now being taken where the majority of in-person events have a digital/virtual aspect but still allow for the live personal interaction that's regarded as being highly beneficial for potential clients.
In this guide, we outline the most important aspects of B2B event marketing and how to optimize your approach for success. Including:
---
Want to take this article away with you for later? No problem! Download it right now in eBook format.

---
What is B2B event marketing?
B2B event marketing is essentially an offline/hybrid marketing channel that allows you to directly interact with your audience to aid in brand awareness, generating and accelerating leads, building relationships, and increasing customer retention.
While it's true that digital channels such as social media platforms are dominating the marketing world, the time it takes to convert a lead into an actual sale online is longer due to the lack of personal communication and human touch.
At a B2B marketing event, personal interactions make it easier to show potential clients the value of your product/service. 65% of attendees have said that B2B marketing events have helped them better understand a company's product/service. You can essentially skip a few stages of the marketing funnel than if you were doing it digitally, allowing you to convert a lead into a sale faster.
Not only are B2B marketing events great for lead generation, but they also provide endless networking opportunities and help to position your brand in the spotlight within your industry. Marketing events also make for great content if you're hosting them.
You can post about them on your social media, write about the event before and after, and provide recordings of the different talks and seminars for educational video content.
There are many different types of B2B marketing events that you can either attend or host. The events you choose will depend on a few factors such as your marketing budget, your company's growth stage, and what you're looking to achieve.
🌟
Hey, guess what? We'll be heading to San Francisco in September for the exciting Revenue Marketing Summit. Are you ready for a fantastic blend of networking, valuable insights, and fruitful collaboration?
Get your copy of the brochure
for the full details.
Different types of B2B marketing events
Trade shows
A trade show is a type of exhibition held in a large venue where several businesses within the same industry promote their product/service and network with others.
This is a great event to attend if your marketing budget doesn't give you the means to host one yourself. You will have to pay a small fee but in return, you're given a stand to promote your product/service in front of a large and engaged audience.
The key benefit of attending a tradeshow is the number of leads you can generate from them. Ensuring your booth reflects the value of your brand and networking with as many people as possible during the tradeshow will help to maximize the number of leads you can get.
If you're thinking of hosting a tradeshow, then ensure you plan well. Trade shows are very expensive to host and several things need to be considered when planning such as venue, number of attendees, sponsors, etc. It's a good idea to have a project team dedicated to the planning and marketing of the event beforehand to ensure your strategy is seamless and successful before, during, and after the event.
Conferences
Similar to trade shows, conferences are another large-scale marketing event.
They are usually organized by one or multiple companies within the same industry and tend to last for a few days. A variety of activities can take place such as workshops, interactive seminars, keynotes, and event speakers.
To get the most out of hosting a conference, your company should be at a high growth stage and have a fairly large customer base. Planning in advance is key and you'll need to organize a variety of things such as finding a large enough venue, getting guest speakers, and ensuring hotels are nearby to accommodate the attendees.
If the conference is executed successfully, it will help to establish your brand as a thought leader in your industry and demonstrate your status to potential clients. It takes a lot of time and effort to host a successful conference, so by hosting a good one you will put your brand in the spotlight and stand out from competitors.
Roadshows
Roadshows are one-day, free events that are hosted across multiple locations to reach a larger audience. These are especially beneficial for those who have a product/service that's in a fairly immature or new market and want to create more attention and buzz to it. You're essentially bringing your brand to potential clients rather than them traveling to you.
Inviting press and well-known influencers/thought leaders is a good way to gain interest and increase attendance numbers. Asking current customers to speak at the events and partnering with businesses that complement your product/service is also a great way to increase interest at roadshows.
Networking events
As the name suggests, networking events are small events that give you the opportunity to network with a tightly targeted audience within your industry.
Inviting current and potential clients to these events will help to strengthen your relationship with them, and they can also act as advocates for you. Offer account managers and stakeholders guest tickets too; they'll have valuable connections and will bring along people of similar backgrounds to your event.
This is a fairly affordable event to host as all you need is a venue and there is no requirement for guest speakers or workshops, etc. You just need a formal place where you can accommodate a group of people and show off your brand.
Product launch events
If you're building up to a new product/service release, hosting an event where you show it for the first time is a great way to create extra buzz and publicity.
Entry can be free but invite-only. Influencers, press and key stakeholders, and managers in your target accounts should be invited to the event, along with offering important people guest tickets to increase attendance even more.
The marketing for this event beforehand is crucial. Try to build up excitement for your product launch by sending out personalized emails to your guests with information about the event and previews of the product.
Product launches are prestigious events that come with a large expense. Ensure you plan well ahead and have a large enough marketing budget to pull it off as a poorly planned one can have a major negative effect on the future success of both your new product and your brand as a whole.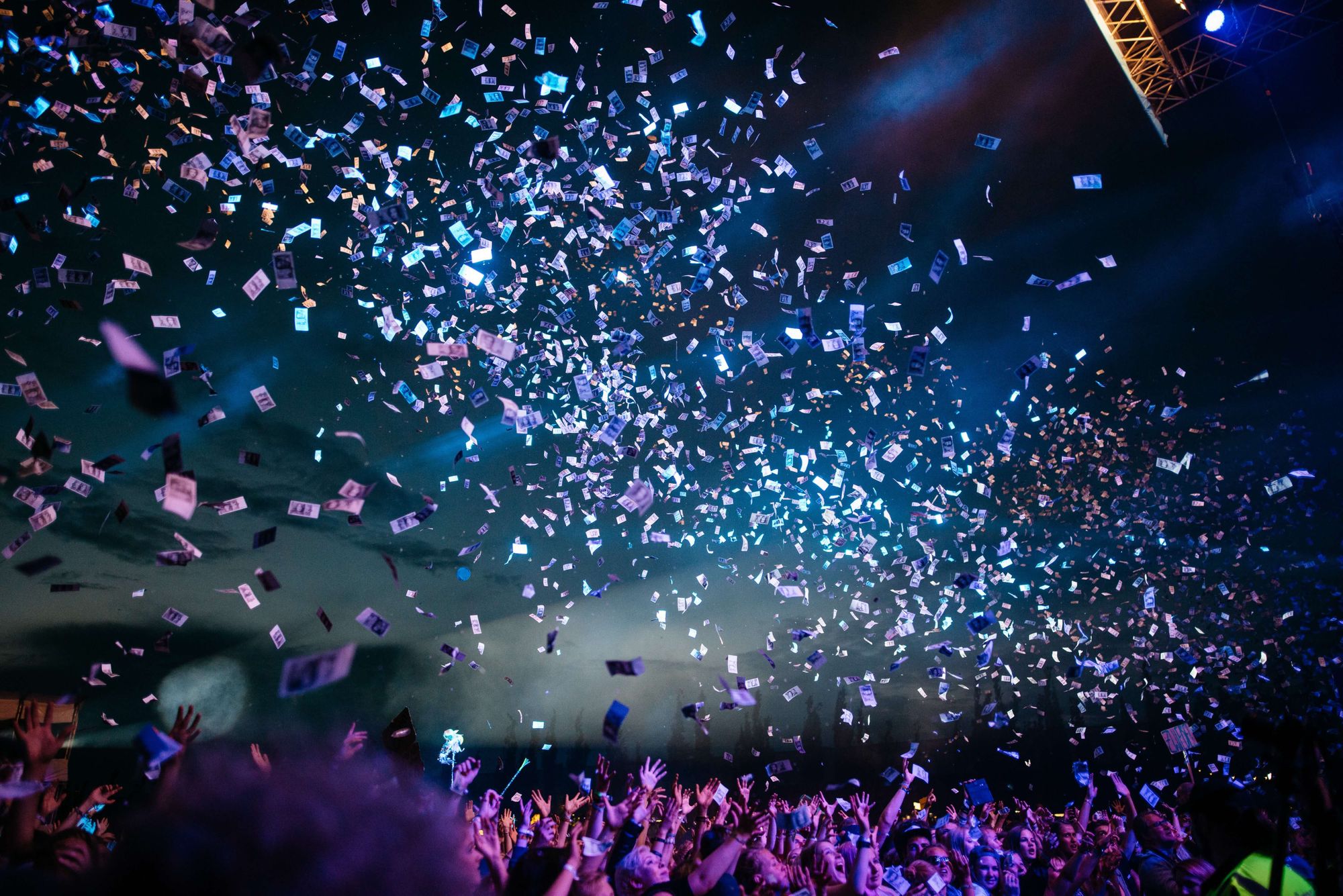 VIP events
Large-scale B2B marketing events are great for generating new leads. However, to then move these leads further up the sales funnel, smaller and more exclusive events are a great way to go.
VIP events should be invite-only and consist of only a small group (10-20 people is a good ballpark) to keep the exclusivity of the event. It's a good idea to hold these events in the evening over food and drinks to create a relaxed and intimate environment for business.
Offering perks to entice people to accept their invitation such as live music, a guest speaker or exclusive gifts is a good idea and will also make the event more special and significant to the potential buyer.
Workshops and seminars
Inviting current customers to workshops or seminars is a great way to enhance onboarding and increase customer retention. You could invite a guest speaker that is well thought of within the industry to give an educational talk to customers or host masterclasses that provide additional training on your product/service with hands-on interaction.
These events will allow for a higher level of interaction and enable you to form a tighter and more valuable relationship with current customers.
This will not only reduce the chance of customer churn, but will also give your brand a good reputation. Clients may be more inclined to recommend you to potential clients due to the extra benefit they are receiving from you in the workshops/seminars that other brands may not offer.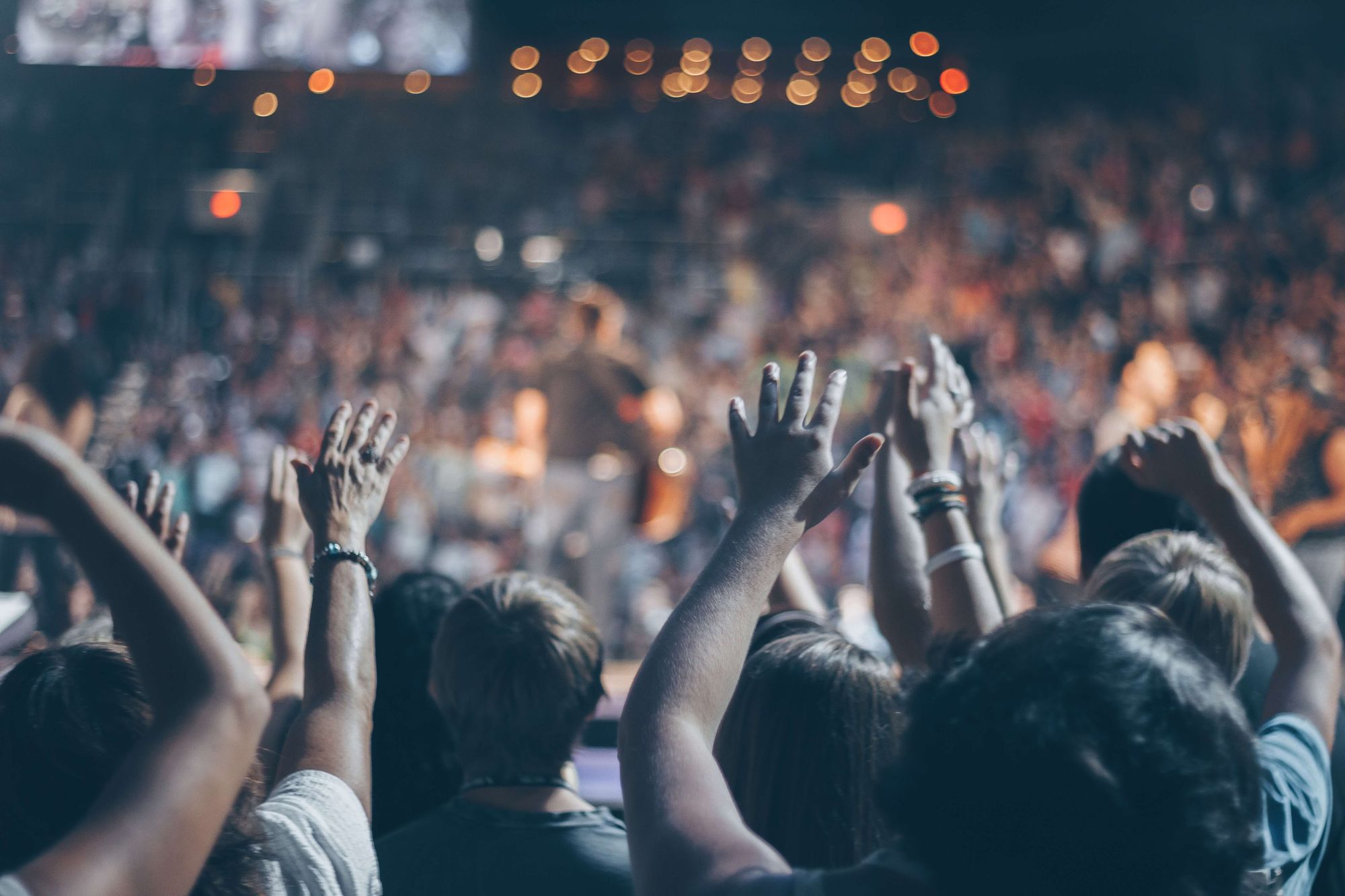 Establishing goals for your B2B marketing events
Identifying goals
To get started, you first need to identify the right kind of goals for your event. Think about why you're inviting people to attend your event and what the expected outcome is. Consider how you're going to measure the event's success, what metrics and platforms you'll use to collect and review the data.
Clearly defined goals will help you keep on track during the planning process. Your goals should have a specific purpose that aligns with your business's overall marketing and brand strategy. They need to be obtainable and easily measured.
Some common goals for marketing events can include:
Generating leads
Increasing sales
Building your brand
Establishing thought leadership
Networking
Launching a product
Customer engagement
Data gathering
The list goes on. By identifying goals and desired event outcomes, you can focus your efforts on what's important to your business.
Defining goals
To successfully achieve any of these goals, you need to measure whether the goal has been met and to what extent. This is where measuring frameworks such as the SMART framework can be a useful guide for setting out clearly defined goals. Your event marketing goals should be:
Specific - make your goal as straightforward as possible, define your aims and objectives.
Measurable - you need a way to measure the goal's success.
Achievable - ensure your goals can be realistically met.
Relevant - your goals should be relevant to the business and what you want to achieve.
Time-bound - set a deadline for your goal.
When you choose goals without considering whether it's specific or measurable, it can be difficult to know whether you achieved the desired outcome. Consider a goal like "I want to host a great marketing event", what does it mean to host a great event? How do you measure an event's "greatness"? What metrics do you look at? By applying the SMART framework, you can ensure all your goals can be worked towards.
But a goal such as "I want to sell X number of tickets for my marketing event" is specific, can easily be measured, and is naturally time-bound by the date of the event itself. Having a numeric goal to aspire to can make it easier to judge the event's overall success.
The type of event will also impact the kind of goals you set, with virtual events allowing for goals that won't exist in in-person events, such as web traffic and activity levels on chat, and vice-versa. With a whopping 93% of event professionals planning to invest in virtual events moving forward, online events are set to continue to grow even as the pandemic subsides.
Measuring goal success with KPIs
KPIs are the best way to measure whether you are meeting your event goals. One of the key metrics is the number of attendees to your event, which can be easily quantified by comparing the number of event check-ins with the number of registrations.
For virtual events, research shows that around 54% of event registrations converted to attendees. If you find there's a considerable disparity between registrations and check-ins, this could be something to look into, prompting you to focus efforts on promotion and engagement in the lead-up to the event.
Attendee satisfaction is another KPI that can be measured - simply by asking your attendees for their opinion. Event surveys allow you to collect feedback to show if your goals were met and help you plan future events.
Surveys can be deployed before an event to gauge what your attendees are most interested in, during an event to see what's working well (allowing you to make adjustments in real-time for upcoming sessions) or after the event for a complete overview so you know what to do next time.
Be specific with your survey questions so you can gather quantitative results, offering numeric response options such as scales of 1 to 10 for enjoyment or engagement. Collecting numeric data in this way ensures it can be easily quantified, but comment boxes can be helpful for further elaboration. Surveys can also be used to measure sponsorship satisfaction to gauge the likelihood of future sponsorships.
Revenue and generated sales leads can be a key indicator of event success. If a goal for your event was a certain level of revenue or sale opportunities, then an estimated monetary value is a crucial metric to identify and measure. Just make sure you compare any gross revenue to the total cost of the event to understand how much profit the event generated and how you can improve this for future events.
How to build engagement for virtual and hybrid events
Competitions and quizzes
Who doesn't love a bit of friendly competition? Adding fun competitive activities throughout the event where attendees can win kudos and prizes is great for engagement and increasing interaction in a virtual environment.
Interactive games such as virtual online escape rooms or scavenger hunts are fun ways to give people an extra reason to stay engaged with your event.
Online quizzes are great too and are an easy way to get your audience to actively participate and pay attention during the event. This could be as simple as a quiz on your brand's history, general topics within or outside of your industry, or specific things to do with the event itself.
Online tools such as SurveyMonkey are really useful when hosting virtual quizzes.
When hosting these games or quizzes, consider splitting up your attendees into small groups to encourage interaction and teamwork amongst them. Have prizes for the winning teams such as gift cards or coupons. Make sure to showcase the prizes at the beginning of the event to give attendees more of an incentive to participate.
Polling before and during the event
Polling has become increasingly more popular among event marketers, in fact, a mighty 81.8% of virtual event marketers now use polling to improve attendee interaction. Polling can be used both before and during the event.
Before the event, you can use polls to get to know your audience. Aim to uncover any particular issues/concerns they have about your product/service or within their specific industry, and try to get to know their likes and dislikes.
Using this information, you can better tailor your event content to the specific needs of your audience so they're more likely to engage and interact. Also, by asking attendees these questions beforehand, it can reduce your no-show rate as attendees will know for sure that they will have something to gain by attending.
During the event, you can use tools like Mentimeter or Poll Everywhere to ask attendees questions. For example, these could be about their opinions on certain topics your event covers, or any issues/concerns they have from what they have learned so far, etc.
The key to making live polling engaging is that you must share and talk about the data you get from it. The attendees will be interested to know what the opinions of others are and how they align or differ. The data you get from these polls can also be used for understanding the concerns or main challenges that your clients have and improving your future events.
Host fun non-work-related activities
While the main aim of a B2B event is to show attendees the value of your brand and the product/service you offer, don't forget to provide them with some non-work-related fun too.
This will help to keep the audience's energy renewed and will prevent them from getting burnt out mid-event. The sky's the limit when it comes to choosing what fun activities to hold in a virtual event.
You could host paint parties, art classes, yoga, or dance sessions, virtual photo booths, and more. Tasting sessions such as champagne, wine, chocolate, and fine dining are common events that companies hold. This can be done virtually by providing your attendees with the supplies beforehand and having an expert talk to them during the event.
However, as it's online, activities like these do require a little more planning and logistics but it can definitely be worth the effort!
You could also hire entertainers like magicians, comedians, or musicians to do a virtual performance. This works wonders for creating a fun, energetic atmosphere that will likely get attendees to interact and engage with the event.
Send gift bags before the event
Sending your attendees gift bags is a great way to get attendees excited before the event as well as to keep them engaged during the event.
Specifically, for hybrid and virtual events, sending gift bags beforehand can help give a similar experience to the live audience, which is crucial to do as it's been found that 39% of people who attended the virtual part of a hybrid event have said they did not feel included.
When deciding what to put in your gift bags, try to include good quality items that your audience will put to use such as gift cards and cool tech products. Gift bags can be used as a tool to get attendees to post about your event on social media too.
Include specific hashtags on the items you provide and encourage them to post about it on social media beforehand. You could even include items that are relevant to the topics discussed in the event so the online audience can get actively involved during the event too.
Activities that allow for networking
Hosting activities that allow attendees to interact with one another in a virtual setting is essential. Especially within B2B events, the audience gains a lot of value through the interaction they have with others. In fact, one of the biggest reasons why people attend events is for networking.
To provide networking opportunities in a virtual environment, using online chatbots and breakout rooms is the way to go. Set up a live chat box and encourage attendees to ask and answer any questions throughout the event.
Regularly put attendees into small breakout rooms and give them a task to complete to encourage discussion and interaction between them. It's common for in-person events to have sponsor booths which allow a chance for event sponsors to promote their services and gain some interaction with attendees.
This can be replicated for the online audience by having virtual sponsor booths or by live-streaming the booths onto the hybrid event platform. These booths are great for networking, as they allow attendees to network with each other and other brands.
Get creative with the interactive activities within each booth such as hosting workshops or product demos that use cool technology like virtual reality. You can even gamify the experience by stating that each attendee gains a point for each booth they attend and have a prize for the one with the most points.
Utilize social media
There's no denying the importance of social media in a marketing event, whether virtual, in-person, or hybrid. Not only does the use of social media help increase attendee engagement, but it also increases the exposure of your event to a wider audience.
For hybrid events specifically, it also enables an easy way to connect your live audience with the virtual audience while the event is still going on. This is another great way for making the virtual audience feel like they're not missing out!
Announce at the beginning of your event to say there will be a prize for the attendee who engages the most on social media. Create an event hashtag on all of your social media platforms and encourage attendees to use this hashtag when they post about your event.
You could also run competitions for the best attendee photo that was posted. This could be a picture of how they've been attending the event e.g. in their garden or on the beach, or even a photo of what they're having for their lunch.
Influencers
Inviting influencers to take part in your events has a range of benefits, especially when you consider that 90% of B2B decision-makers say that they research opinions from industry experts when researching new solutions.
With influencer marketing at events, you can:
Gain new audiences and clients
Events are a place to connect with potential buyers, share thoughts and ideas, and gain visibility with your target audience. By working with influencers, you can use their insights to help you craft messaging that better resonates with your audience.
Promote products and services
Influencers can play a pivotal role in promoting products and services with both in-person traditional product demonstrations and virtual events online.
Influencers are perfectly poised for this new, digital-first customer experience we've seen a lot more of over the last few years, as they've already harnessed the power of virtual media for years.
So whether you need thought leaders for keynotes, moderators, or panelists for virtual events, influencers will likely already have the knowledge to use these alternative presentation channels.
Media coverage
Influencer marketing can play a key role in providing a virtual alternative to media coverage and product announcements that would be typically found at physical events. You can show your audience that you're tuned in to these new ways of working by creating virtual experiences and boosting the event's credibility with thought leaders in your industry. Influencers can add a refreshing take with the latest insights or advice.
Boost brand awareness
Brands can utilize their industry-relevant influencers to drive brand exposure to help lead generation. By reaching the right audience, you can boost event attendance, especially online at virtual events, by using influencers as your event ambassadors.
Measuring the success of events marketing
Events are a staple in B2B marketing, with 95% of marketers believing that in-person events can help achieve business goals. And as they come to life once more you may be planning your company's next big event.
But measuring the success of your event may prove trickier than you first thought. Suddenly there are lots of metrics and KPIs and it's unclear what information tells you how successful your efforts were.
This article tackles some commonly used KPIs for B2B events marketing and how they relate to your goals. 👇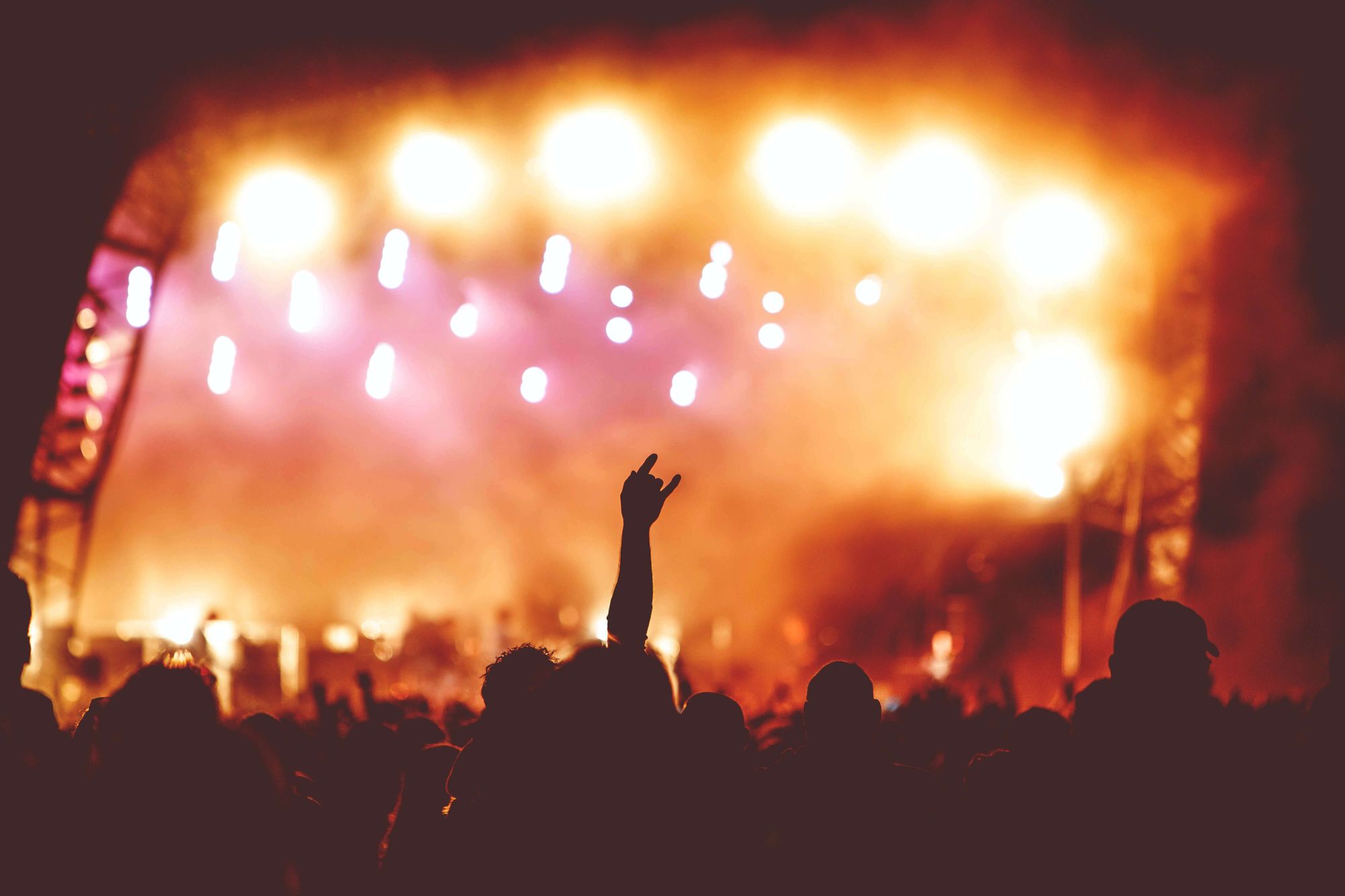 ---
Got any questions about different types of events? Maybe you've found certain events to be more effective than others. Share them on the Revenue Marketing Alliance community!