If you want to maximize the awareness of your brand, accelerate lead generation, and connect more with existing clients, then attending or hosting marketing events is the right path for your business.
As effective as the digital world is for marketing, it's tough to replicate the personal experience that in-person events allow for. After being restricted to only virtual events during the pandemic, a hybrid approach is now being taken where the majority of in-person events have a digital/virtual aspect but still allow for the live personal interaction that's regarded as being highly beneficial for potential clients.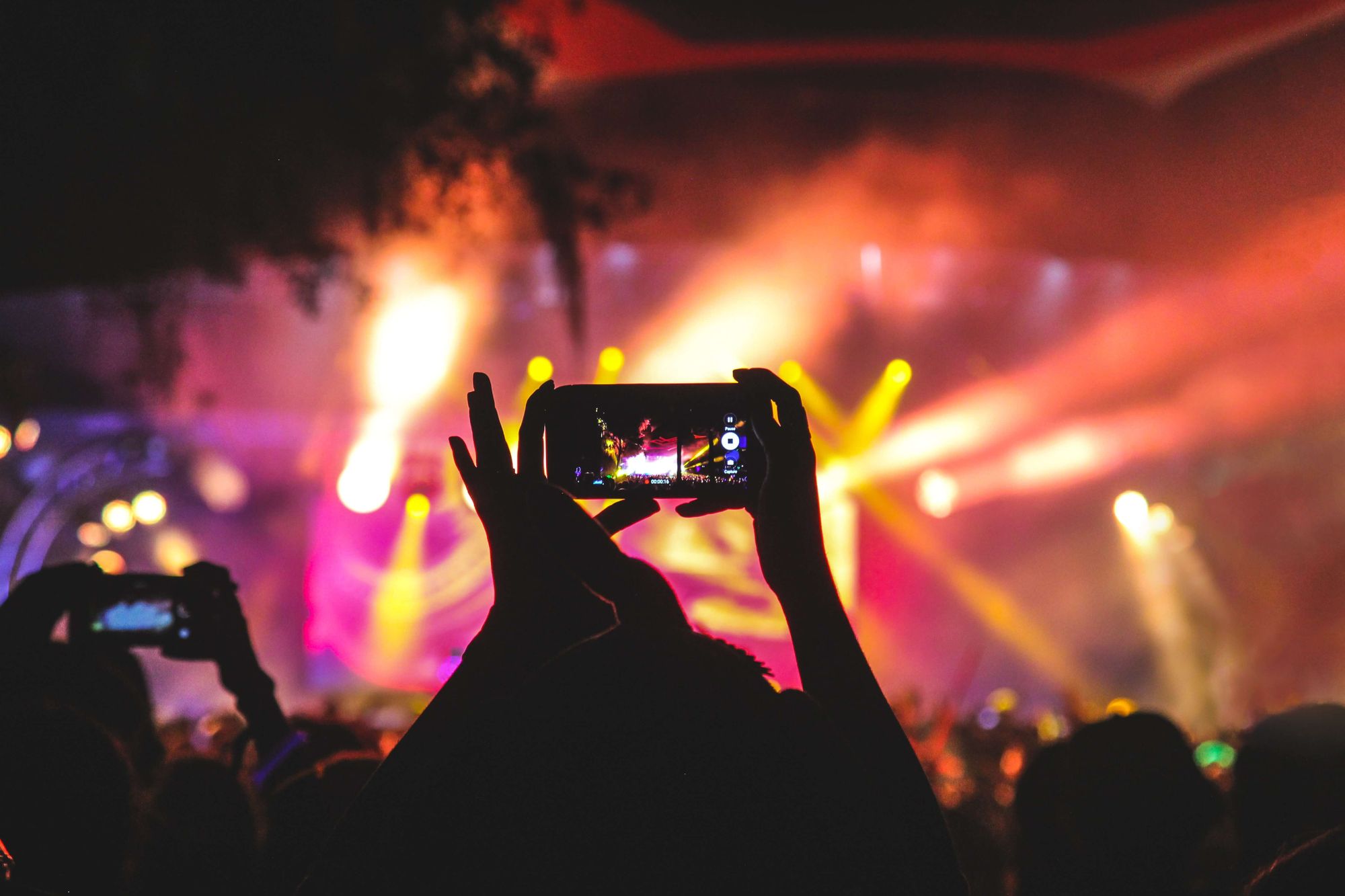 What is B2B event marketing?
B2B event marketing is essentially an offline/hybrid marketing channel that allows you to directly interact with your audience to aid in brand awareness, generating and accelerating leads, building relationships, and increasing customer retention.
While it's true that digital channels such as social media platforms are dominating the marketing world, the time it takes to convert a lead into an actual sale online is longer due to the lack of personal communication and human touch.
At a B2B marketing event, the personal interactions make it easier to show potential clients the value of your product/service. 65% of attendees have said that B2B marketing events have helped them better understand a company's product/service. You can essentially skip a few stages of the marketing funnel than if you were doing it digitally, allowing you to convert a lead into a sale faster.
Not only are B2B marketing events great for lead generation, but they also provide endless networking opportunities and help to position your brand in the spotlight within your industry. Marketing events also make for great content if you're hosting them. You can post about them on your social media, write about the event before and after, and provide recordings of the different talks and seminars for educational video content.
There are many different types of B2B marketing events that you can either attend or host. The events you choose will depend on a few factors such as your marketing budget, your company's growth stage, and what you're looking to achieve.
Different types of B2B marketing events
Trade shows
A trade show is a type of exhibition held in a large venue where several businesses within the same industry promote their product/service and network with others.
This is a great event to attend if your marketing budget doesn't give you the means to host one yourself. You will have to pay a small fee but in return, you're given a stand to promote your product/service in front of a large and engaged audience. The key benefit of attending a tradeshow is the number of leads you can generate from them. Ensuring your booth reflects the value of your brand and networking with as many people as possible during the tradeshow will help to maximize the number of leads you can get.
If you're thinking of hosting a tradeshow, then ensure you plan well. Trade shows are very expensive to host and several things need to be considered when planning such as venue, number of attendees, sponsors, etc. It's a good idea to have a project team dedicated to the planning and marketing of the event beforehand to ensure your strategy is seamless and successful before, during, and after the event.
Conferences
Similar to trade shows, conferences are another large-scale marketing event.
They are usually organized by one or multiple companies within the same industry and tend to last for a few days. A variety of activities can take place such as workshops, interactive seminars, keynotes, and event speakers.
To get the most out of hosting a conference, your company should be at a high growth stage and have a fairly large customer base. Planning in advance is key and you'll need to organize a variety of things such as finding a large enough venue, getting guest speakers, and ensuring hotels are nearby to accommodate the attendees.
If the conference is executed successfully, it will help to establish your brand as a thought leader in your industry and demonstrate your status to potential clients. It takes a lot of time and effort to host a successful conference, so by hosting a good one you will put your brand in the spotlight and stand out from competitors.
Roadshows
Roadshows are one-day, free events that are hosted across multiple locations to reach a larger audience. These are especially beneficial for those who have a product/service that's in a fairly immature or new market and want to create more attention and buzz to it. You're essentially bringing your brand to potential clients rather than them traveling to you.
Inviting press and well-known influencers/thought leaders is a good way to gain interest and increase attendance numbers. Asking current customers to speak at the events and partnering with businesses that complement your product/service is also a great way to increase interest at roadshows.
Networking events
As the name suggests, networking events are small events that give you the opportunity to network with a tightly targeted audience within your industry.
Inviting current and potential clients to these events will help to strengthen your relationship with them, and they can also act as advocates for you. Offer account managers and stakeholders guest tickets too; they'll have valuable connections and will bring along people of similar backgrounds to your event.
This is a fairly affordable event to host as all you need is a venue and there is no requirement for guest speakers or workshops, etc. You just need a formal place where you can accommodate a group of people and show off your brand.
Product launch events
If you're building up to a new product/service release, hosting an event where you show it for the first time is a great way to create extra buzz and publicity.
Entry can be free but invite-only. Influencers, press and key stakeholders and managers in your target accounts should be invited to the event, along with offering important people guest tickets to increase attendance even more.
The marketing for this event beforehand is crucial. Try to build up excitement for your product launch by sending out personalized emails to your guests with information about the event and previews of the product.
Product launches are prestigious events that come with a large expense. Ensure you plan well ahead and have a large enough marketing budget to pull it off as a poorly planned one can have a major negative effect on the future success of both your new product and your brand as a whole.
VIP events
Large-scale B2B marketing events are great for generating new leads. However, to then move these leads further up the sales funnel, smaller and more exclusive events are a great way to go.
VIP events should be invite-only and consist of only a small group (10-20 people is a good ballpark) to keep the exclusivity of the event. It's a good idea to hold these events in the evening over food and drinks to create a relaxed and intimate environment for business.
Offering perks to entice people to accept their invitation such as live music, a guest speaker or exclusive gifts is a good idea and will also make the event more special and significant to the potential buyer.
Workshops and seminars
Inviting current customers to  workshops or seminars is a great way to enhance onboarding and increase customer retention. You could invite a guest speaker that is well thought of within the industry to give an educational talk to customers or host  masterclasses that provide additional training on your product/service with hands-on interaction.
These events will allow for a higher level of interaction and enable you to form a tighter and more valuable relationship with current customers.
This will not only reduce the chance of customer churn, but will also give your brand a good reputation. Clients may be more inclined to recommend you to potential clients due to the extra benefit they are receiving from you in the workshops/seminars that other brands may not offer.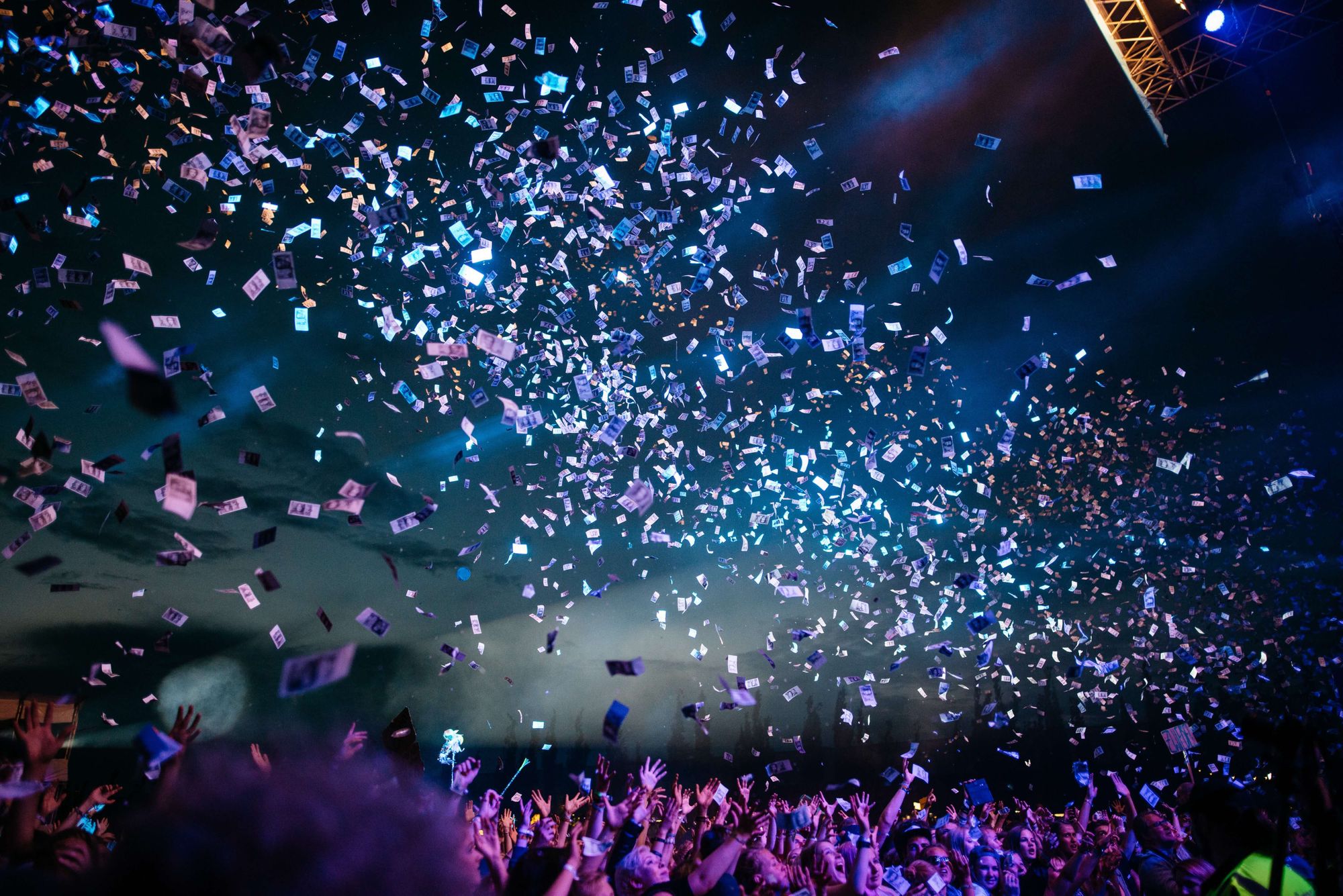 Final Thoughts
With the world starting to open back up again, B2B event marketing is coming back into the spotlight. Whilst digital channels have served us well, 68% of event marketers have said it's more challenging to provide networking opportunities when hosting online.
If you're thinking of attending or hosting a B2B marketing event, you must invest your time and money into effective planning and preparation beforehand to ensure your event is a success and leaves you with the desired outcome.
Got any questions about different types of events? Maybe you've found certain events to be more effective than others. Share them on the B2B Marketing Alliance Community!