When it comes to brand awareness, there's a temptation to only consider it important if you're in the world of B2C, not B2B.
After all, surely the guiding factor behind B2B sales is a customer's relationship with the sales rep, and not the brand, right?
Well, while that might have been true once, it's an outdated view now.
Now, B2B marketers understand the true value of a strong brand for their business. With the right strategy, you can build up that trust with prospects and develop positive associations with your brand before they've even made an inquiry.
As part of our State of B2B branding report from this year, we took a close look at how B2B brands are currently building brand awareness, and the potential roadblocks standing in their way. You can read the full report, or read on to discover just a snapshot of our findings.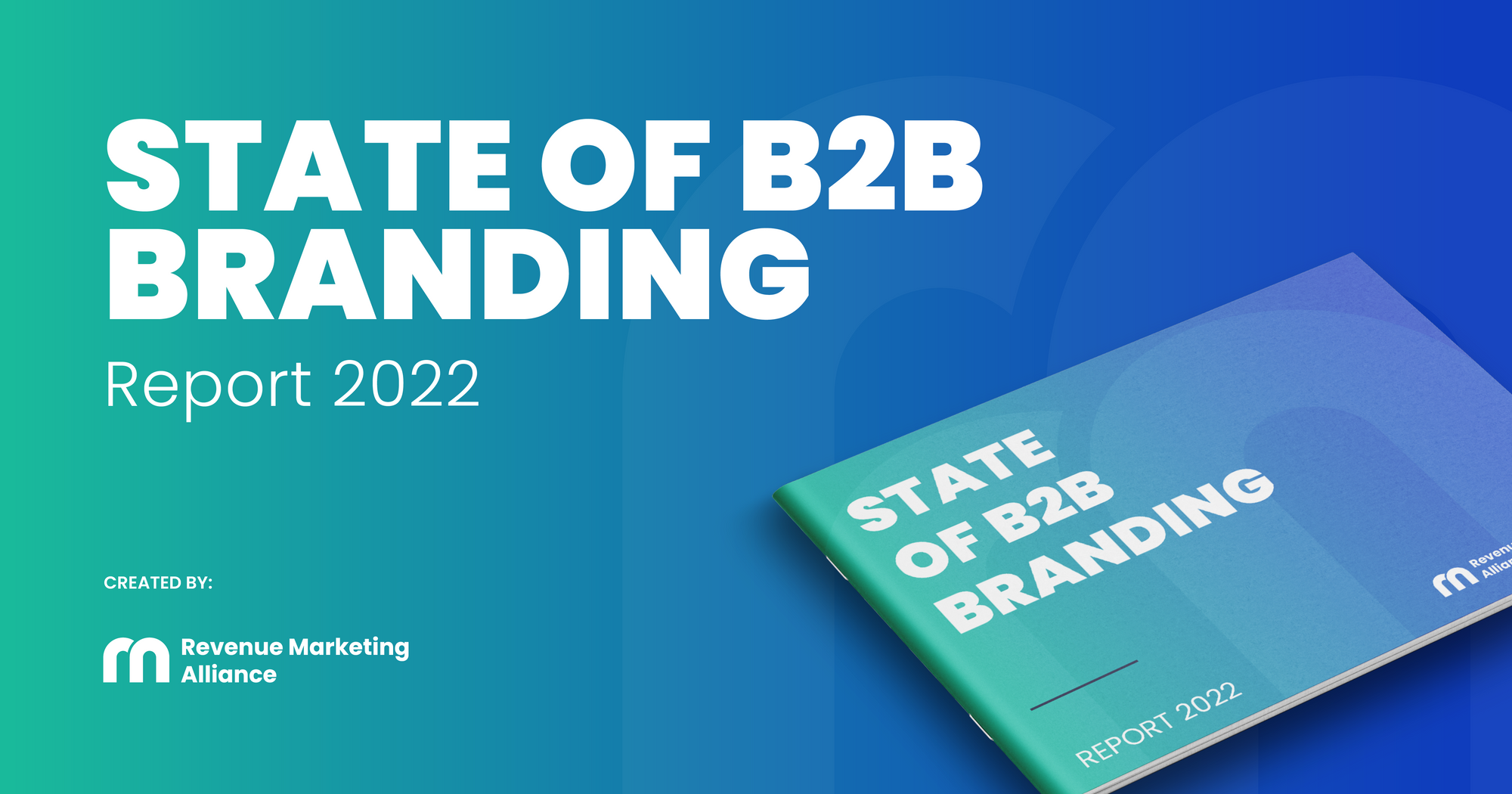 Brand-building activities
We wanted to discover exactly how the respondents in our report are building their brands, what kind of brand-building activities they undertake, and what they have had the most success with.
We gave them a list of options for brand-building activities and asked our respondents to select the ones that applied to them, with the option to choose multiple.
Here's what people said they were doing currently to build brand awareness.
Most respondents chose a number of options, with the majority claiming that they undertake some kind of content marketing as part of their branding strategy: Blogs/reports/white papers (83.3%), Videos/podcasts (83.3%).
Social campaigns were the second most popular option (76.7%), followed by Paid ads (66.7%) and Attend industry events (66.7%).
Partnerships come in at just over half of respondents (56.7%), but the rest of the options were less popular, with less than half of respondents selecting Video ads (43.3%), Host industry events (33.3%), Out of home ads (23.3%), Trade magazine ads (20.0%), and finally Television ads (10.0%).
We found virtually no difference between how respondents ranked themselves alongside their competitors when we looked at those who undertake many brand-building activities (5 or more) and those who do few (4 or less). But 50% of those who claim their CEO does not understand the importance of branding were doing 4 or fewer brand-building activities.
Successful brand-building activities
As part of the report, we were particularly interested to know which brand-building activities were actually bringing the respondents success.
Presented with the same list, we asked them to pick the ones they saw the most success with, again with the option to select multiple branding activities.
These results show the percentage of respondents who selected the option as one of their most successful brand-building activities out of the activities they are currently undertaking.
These results show some interesting trends. Despite few respondents choosing Host industry events as an option, almost all who did (90.0%) considered it a success in terms of brand building.
Attending industry events scored second-highest for success (65.0%), suggesting that event marketing is a crucial channel for brand-building success, and that more marketers should be investing in this type of marketing as part of their brand-building strategy.
Content marketing activities like Blogs/reports/white papers and Videos/podcasts (60.0% respectively), and social campaigns (56.5%) provided respondents with relative success.
But we were surprised to see that both Paid ads (40.0%) and Video ads (38.5%) did not yield a significant amount of success for respondents, along with partnerships (29.4%) and sponsorships (25.0%).
Just 3.3% of respondents claimed to have success with all their brand-building activities.
Roadblocks to brand-building success
So, if brand awareness is so important, what's currently holding marketers back from doing more? We asked them what their main roadblocks were, and here are the results.
Lack of budget (53.3%) was the clear stand-out reason why marketers aren't currently able to put more into their brand-building activities, which is to be expected. It's an interesting result when we consider that nearly all respondents believe their CEOs do understand the importance of branding.
Despite this assurance from the top, budgets still appear to be lacking.
💡
"I believe one big roadblock a lot of companies face is trusting the process and putting a good strategy together before starting. Something we always ask ourselves is "Are we doing this for the sake of doing this and does it contribute to our goals?" which is something you always need to keep front of mind. Another aspect I believe some businesses may struggle with is not having a strong team around them. Brand building should not only be front of mind for a marketing team but also needs to be supported by those in operations, administration, and new business roles."

Steffan Mitchell, Brand Manager at Populate Social
State of B2B branding report
Want to read all our findings, including how marketers perceive brand building and what their budget allocations are? Download the full report today!