According to Backlinko, 4.48 billion people use social media worldwide, and that number is set to keep growing.
When you've got such a big audience online and people are more connected than ever, a social media strategy becomes absolutely essential for any business.
Social media might seem like the domain of the B2C space, but it's just as, if not more, critical that B2B brands not only have a presence but that they're producing outstanding content that gets them noticed and increases sales.
From which platforms to be on, to what kind of posts to be putting out, and how often, there's a lot that goes into a social media strategy.
In this guide, you'll discover a closer look at why social media marketing is important, how to do it, information about which platforms you should be using, and how to produce an effective B2B strategy. You'll also find a number of articles discussing the key points in more detail.
Why is B2B social media marketing important?
Social media allows brands to connect and engage with their customers and potential customers. Even though as B2B you're selling to other businesses, social media marketing is about those human relationships, and the different social platforms do this very effectively.
Objectives you can achieve with social media:
Build brand awareness
Generate/nurture leads
Build brand authenticity
Grow your audience
Promote products/services
Talk directly to customers
Grow a community
Create unique content
But aside from selling products or promoting your brand, social can offer other benefits. LinkedIn is a great platform for making professional connections for networking purposes, like recruiting, with 82% of B2B marketers reporting that's how they use LinkedIn.
90% of Instagram users follow a business or official brand account, and Facebook reaches 59% of the global social media population - the only platform in the hands of over half the world's social media users. So social media is an essential tool for any B2B marketer.
Advantages and disadvantages of social media marketing - paid and organic
What is organic social media?
Organic social media is the normal content that your brand shares on social media. Your reach organically will include a percentage of your followers, your followers' followers (if they share your post), and some people following a hashtag used on the post.
Making organic content shareable and tagged effectively will increase its reach but not as far or targeted as paid media would (normally, unless you hit lucky and go viral).
Using videos, stories, and more casual photos will make your organic posts feel more personal and increase engagement from your audience. Ensuring your brand has personality and appears to be run by real people helps to appeal to buyers on an emotional level.
Using videos or even Facebook Live to share what an employee is doing or even a case study on a happy customer will engage with the people behind the decision to buy. 70% of video marketers planned to use Facebook in 2021 and 63% planned to use LinkedIn.
The reel feature on Instagram may also be an excellent place to make use of video - these videos are similar to TikTok's format and are a great way to ease into the short-form video style without committing to the newer platform.
Advantages of organic social media marketing
Engagement
Organic posts again are a great way to engage with and build your community - people tend to react better to organic posts as they seem more genuine than paid posts. This will allow you to create a dialogue with your customer base.
Identity
The organic posts of your brand can be used to create a brand identity and add personality to the company. This appeals to your customers' emotional side and allows you to tell meaningful stories to engage your audience. Remember, just because you're selling to other businesses doesn't mean you're selling to robots - appeal to their human side!
Customer service
Organic social media can also allow you to reply to comments and gain feedback or suggestions from your customers. They might ask a query, make you aware of a problem, or even give your team a new idea! Reply to comments and engage with your community to ensure better (and perhaps faster) customer service for your customers.
Disadvantages of organic social media marketing
Time-consuming
Creating a good balance of content for social media can be time-consuming. Consistency and quality are key for social media, so creating enough posts of a high standard to post consistently can be a challenge. Creating a content calendar or utilizing a tool for social media may be beneficial.
Less flexible and immediate
With organic posts, you can't direct them in the way you can with paid media. It is hard to target specific groups or grow your reach - in short, your post can only go so far organically. To expand the reach of your organic media, try creating shareable content and using a CTA to engage with the post or share it. Adding relevant and widely used hashtags can also increase the reach of organic posts.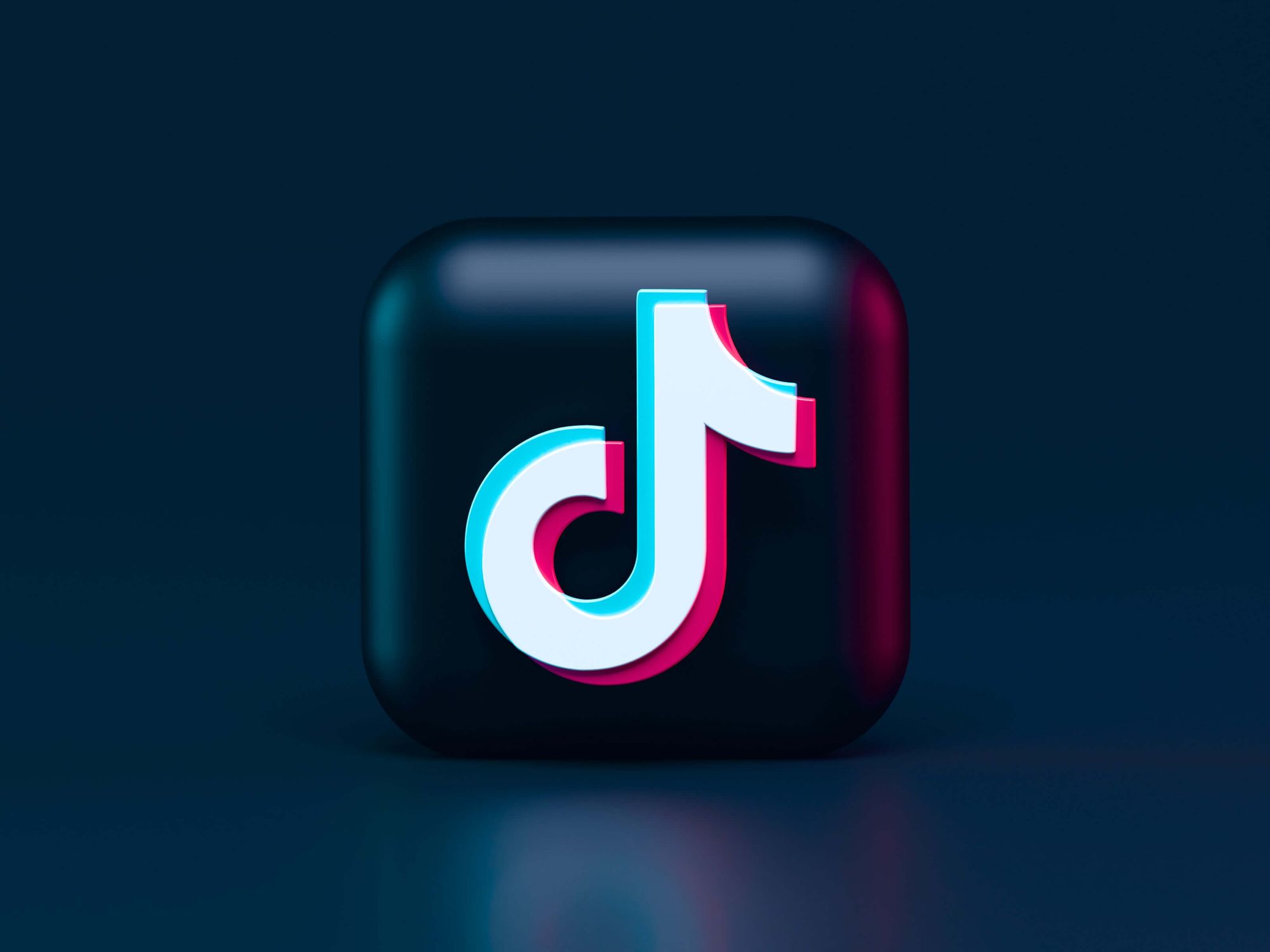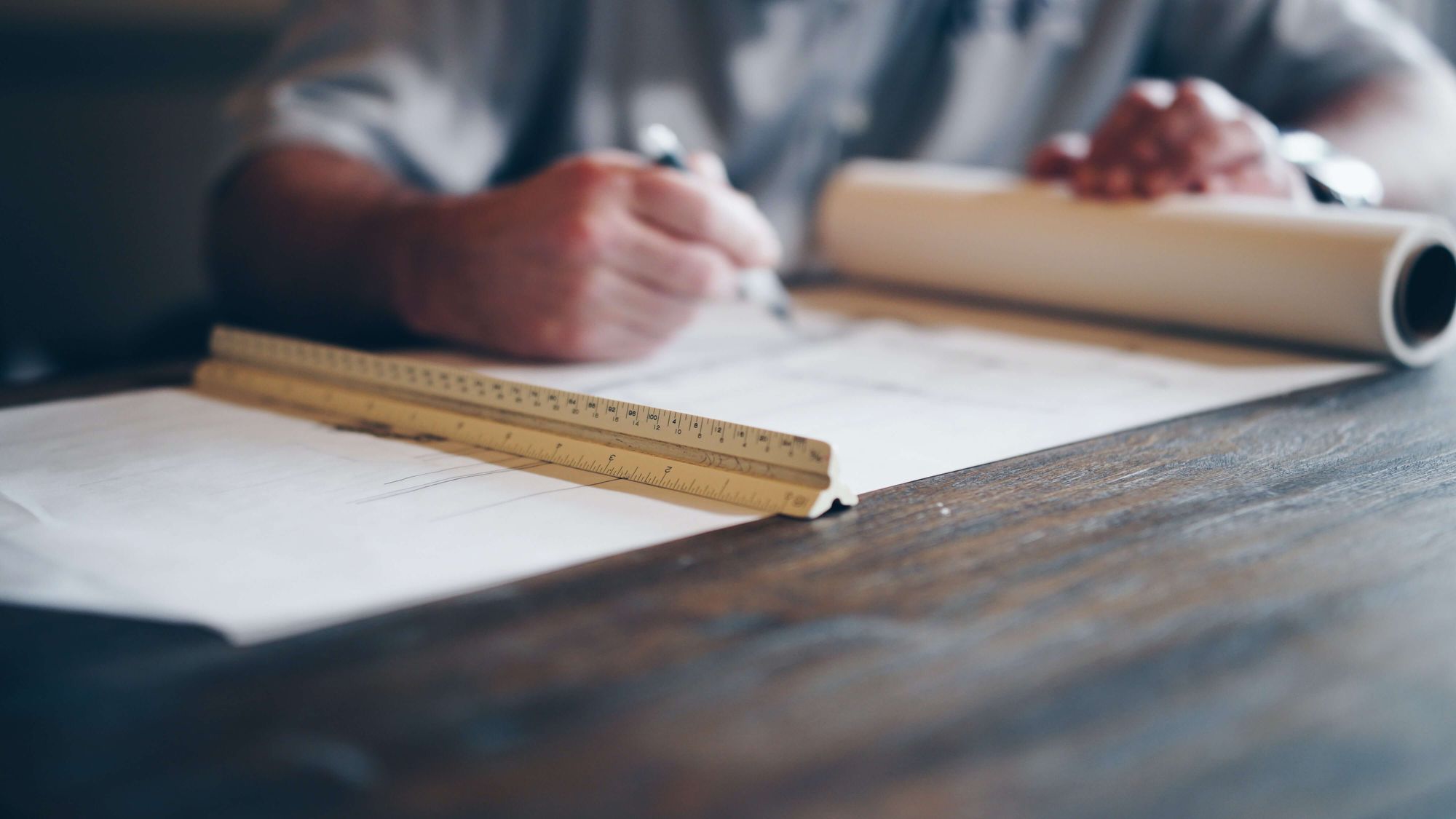 What is paid social media?
Paid social media marketing is a type of advertising where you pay money to LinkedIn, Facebook, YouTube, or another social media site in exchange for your content being pushed out to a targeted audience. These could be made ads you've made specifically, or an organic post or piece of content that you are hoping will reach more people.
In terms of platform, Facebook tends to have a lower cost-per-click (CPC) than LinkedIn however, LinkedIn is more likely than Facebook to have important targeting specifications for B2B marketing (such as job position or industry) accurately displayed.
Advantages of paid social media marketing
Targeting
Paid social media ads allow you to target specific users who are likely to respond well or engage with your ad. This targeting means you aren't spending money promoting posts to people who won't find it relevant!
Make use of your target perimeters for the major decision-maker positions within the types of organizations who usually buy your products or services to make sure they see your ads. You can even use paid ads to re-target people who have already shown interest in your brand, making it a valuable form of lead nurturing.
Immediacy
Boosted posts immediately appear on target buyers' feeds. This process can be much speedier than waiting on an organic post to make it to the right person's feed. This allows the word about your company to spread much faster and keeps your brand top of mind.
Drive conversions
Most paid ads can be tailored towards very specific things you'd like your targets to do (when they do them, we call the conversions). Using a call to action (CTA) to encourage users to, well, take action on paid social media ads can lead to conversions.
These actions may be signing up to an email list, viewing an industry report, or inquiring about your products or services - whatever is most relevant to your team's goals!
A/B testing
Most social media platforms allow for very easy A/B testing. This can allow you to easily test which paid post will perform better than another similar post (whether that's measured in engagements, conversions, or reach). Making use of this feature can help to improve your results (and give you the numbers to back it up).
Disadvantages of paid social media marketing
Competitive
Social media is highly competitive in terms of marketing - this may lead to paying a higher pay-per-click (PPC) rate for your specific target group. Most social media platforms will prioritize ads companies spend the most money on, which can make trying to hit a large or popular audience very expensive. You need to be as specific as possible with your target audience to get the best results and break through the noise.
Time and attention
These marketing efforts need to be monitored, analyzed, and adjusted to create the best results - this can be time-consuming and requires attention but the effort is usually worth it to reach more target customers.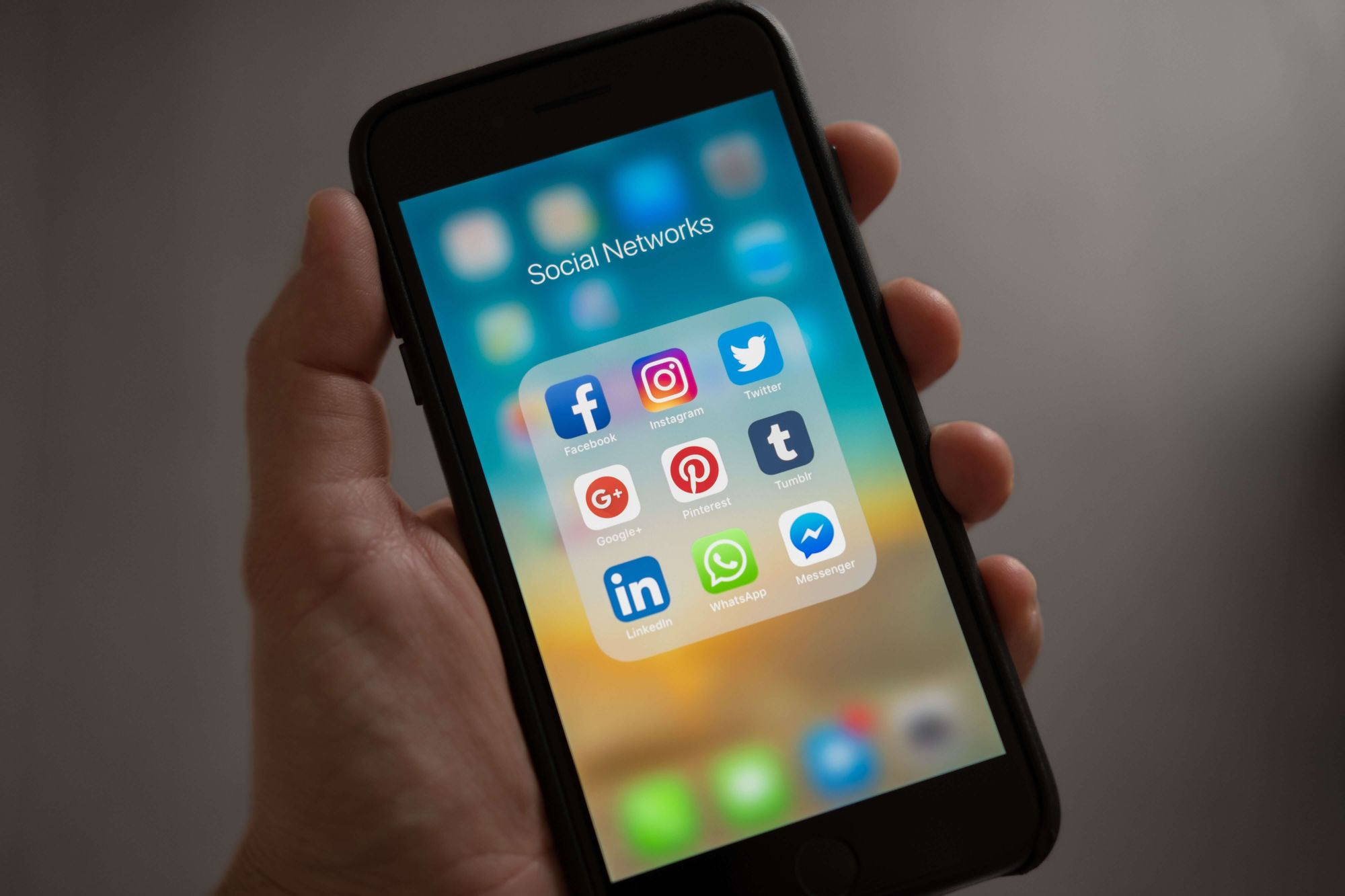 How to do B2B social media marketing
There are two main types of social media marketing:
Organic - content your brand shares that are not paid for
Paid - content that is sponsored and pushed out toward a target audience
You may choose to focus more of your efforts on one or use both. But the important thing is to monitor your results over time and adjust accordingly, you don't want to overspend on paid ads that aren't getting results, and you don't want to spend too much time on organic posts that aren't getting any engagement.
The success of your social media marketing depends on having a killer strategy, which we discuss further down. You need to understand who your audience base is, what content will they most engage with, which platforms you can best reach them on, and post at times that will generate the most engagement.
There are a lot of social media tactics you can utilize, such as:
Create content
Share/promote content
Engage with your audience
Grow your following
Increase brand awareness
Get more downloads for your white papers, podcasts etc.
Respond to customer queries/reviews
If you want to find out what kind of social trends we expected to see in 2022 we've got you covered: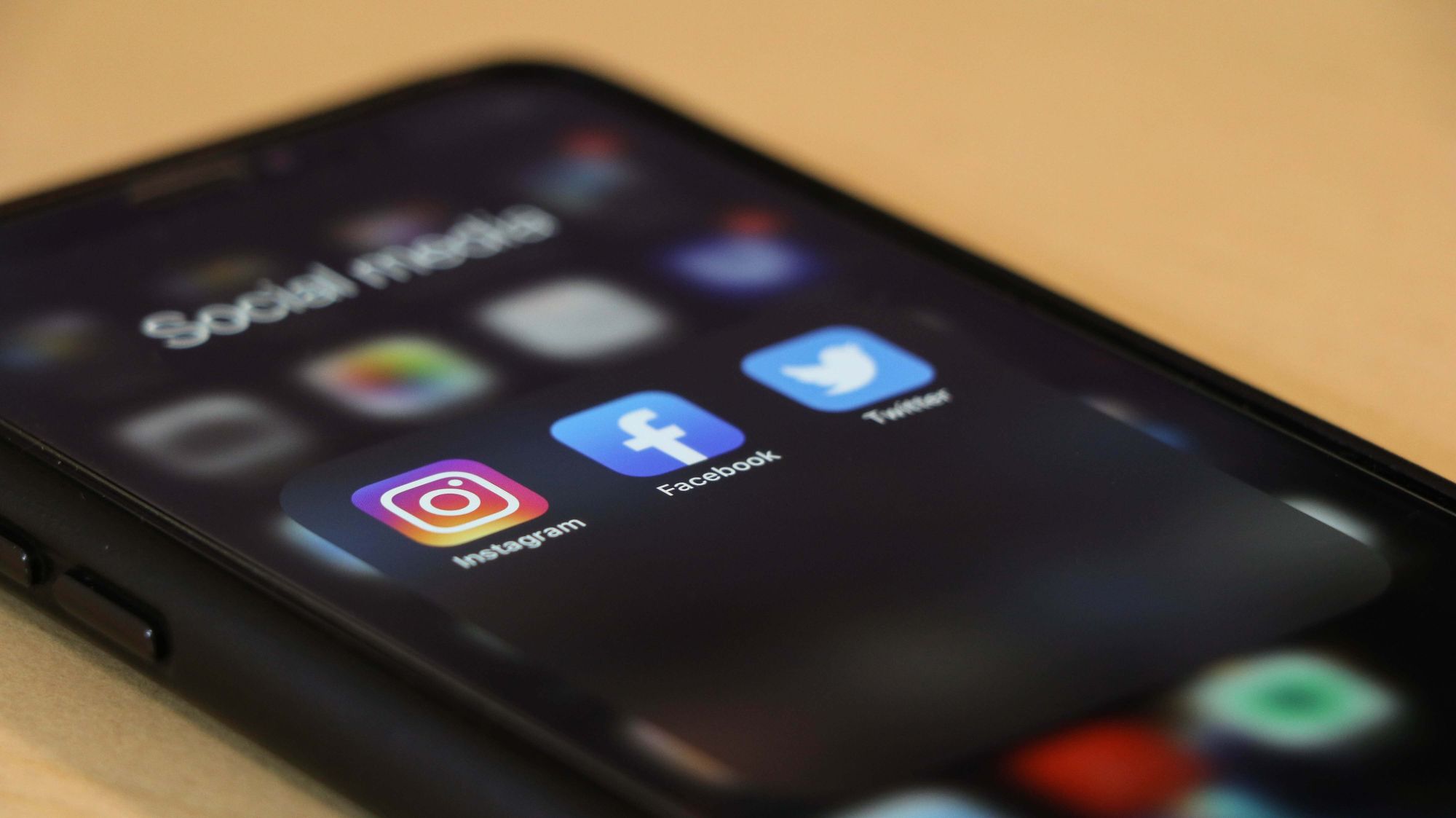 Which social media platforms should you use?
So once you've got some killer social posts planned, where do you put them? There are several popular platforms to choose from, and while it might be tempting to have a presence on all of them, you'll likely need to focus your efforts on just a couple to get started.
Here's a rundown of the most popular social media platforms and what they offer:
LinkedIn - a place to establish yourself as a thought leader and authority in your industry.
Facebook - the original popular platform, it has incredible reach and everyone expects businesses to have a presence there.
Twitter - the leader in mobile usage, the medium by which more and more people do business.
Instagram - a visual platform and a place to demonstrate your company culture.
YouTube - a place to share high-quality video content.
TikTok - a place to share short-form video content, the fastest growing social media platform currently and popular with younger people.
Which platforms you choose will depend on your goals and your main audience demographics. You need to seek your audience out on the platforms they already use, so producing a buyer persona will really help narrow down your choices.
Further reading
Want to find out how to boost your brand's LinkedIn page? Check out this article: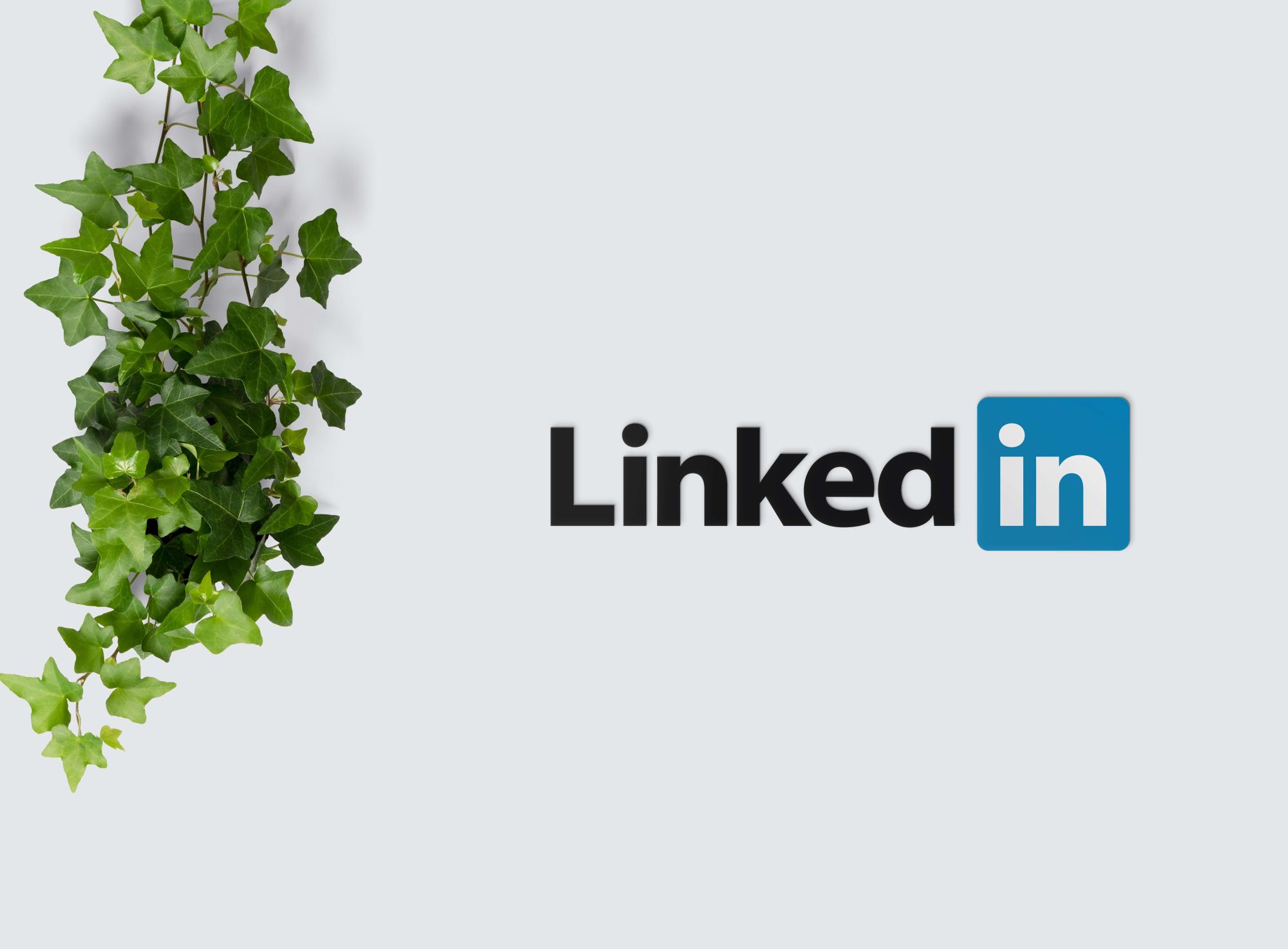 Curious about the new kid on the block, TikTok? Take a look at this article to learn more about whether TikTok is right for your B2B brand: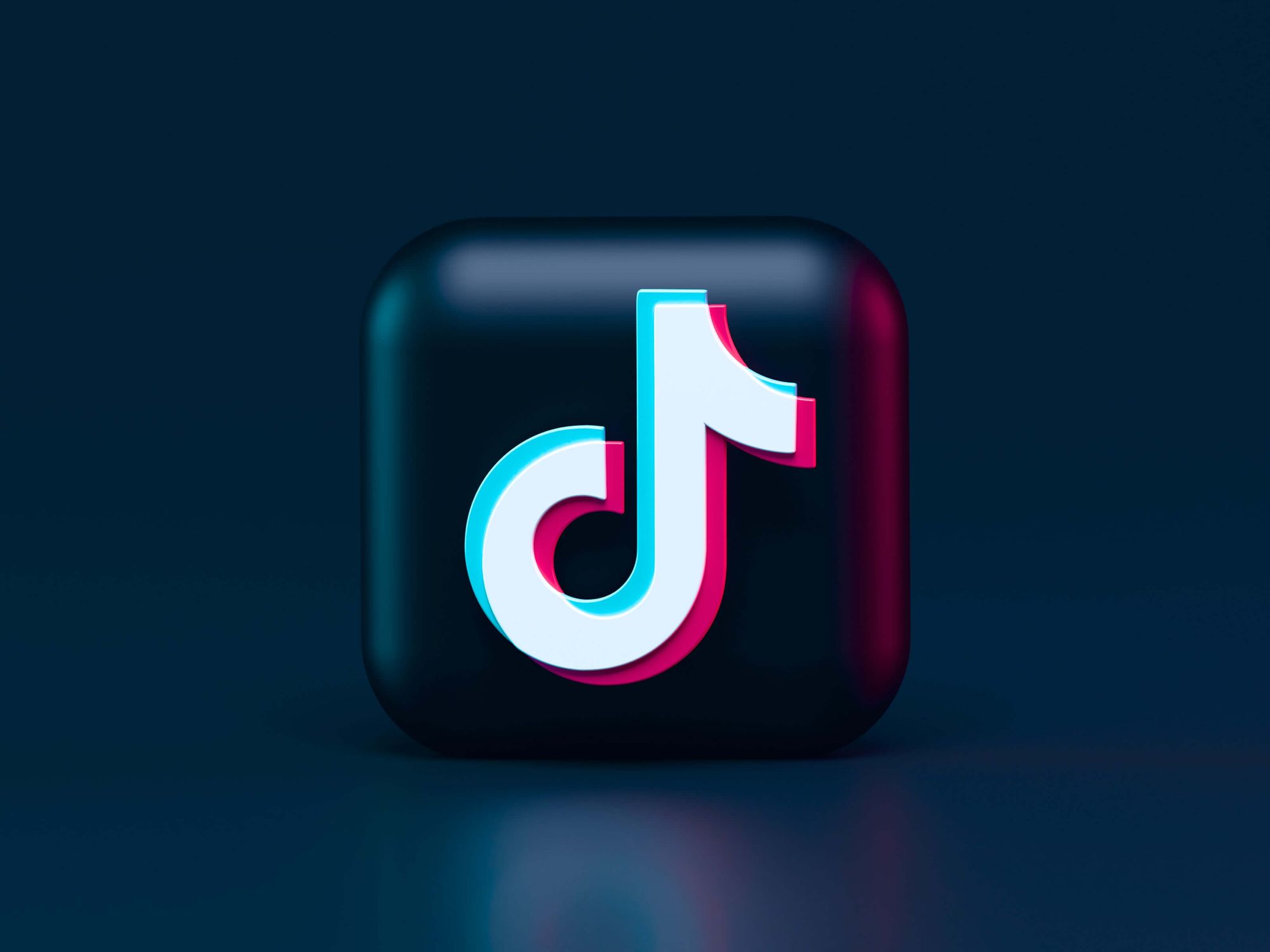 Already doing well on LinkedIn but want to expand outside of that to other platforms? Check out this article: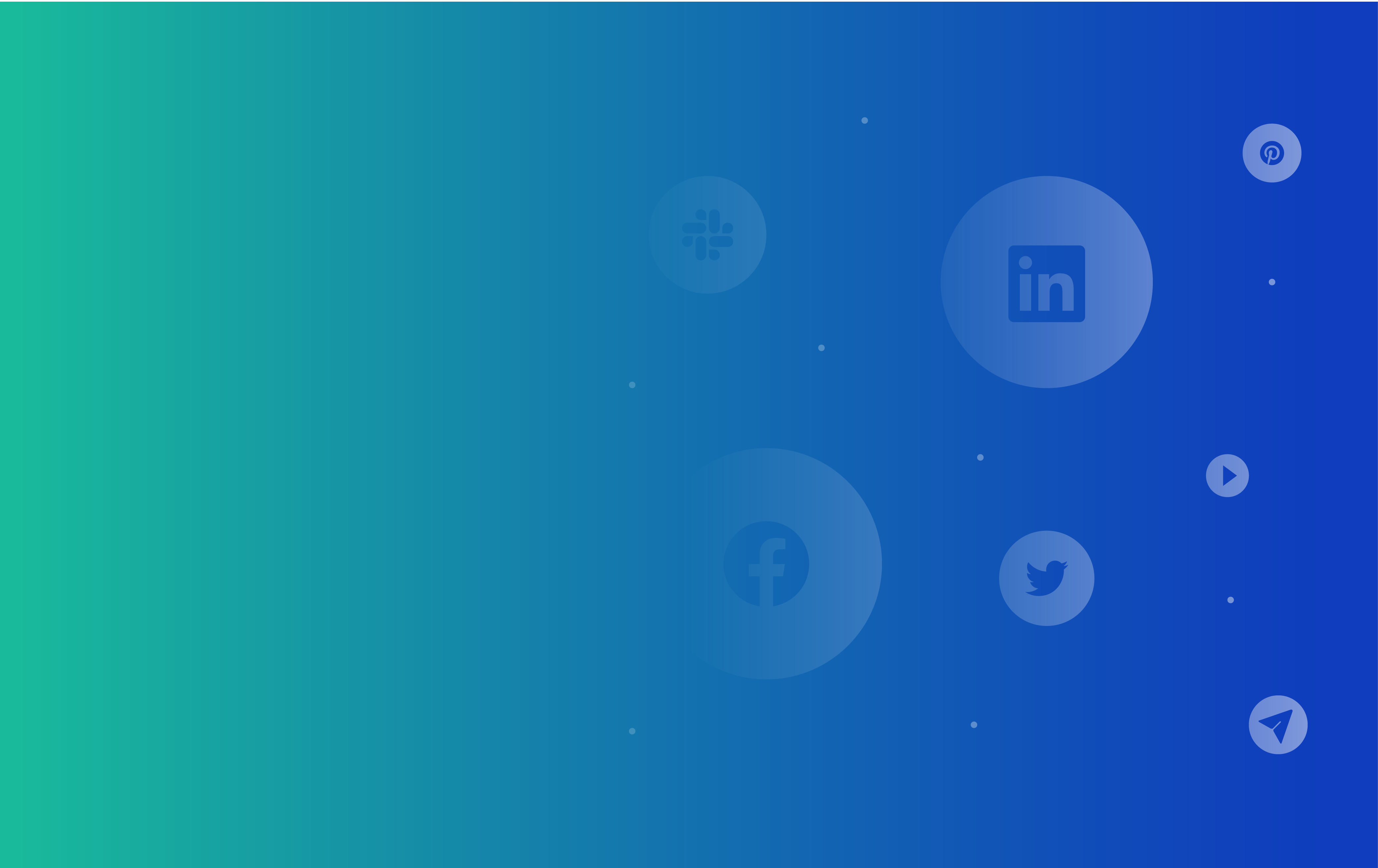 How to build a B2B social media strategy
There's more competition than ever these days on social media, so a comprehensive strategy is crucial if you want to stand out amongst the noise. Here's a rundown of how you can put together a strategy:
Set goals for your brand
Decide what you want to achieve on social. Are you trying to increase brand awareness? Increase community engagement? Build a large following? Drive traffic to your site? Take time to define clear goals so you know what to aim for when building your campaign. Just pick a couple of objectives to focus on.
Research your audience
Your audience will influence your social strategy, as different demographics prefer certain platforms over others. As an example, TikTok has a vast user base of younger people, and Pinterest is used overwhelmingly by women. When you know precisely who your target audience is, you can narrow down your choice of social media platforms to the ones that will reach the most relevant people.
Of course, for B2B LinkedIn will likely be your foundation regardless of your industry, as it's a platform very much built for B2B brands. But you can then choose different platforms to engage with your audience, depending on their demographics and where your content would best be suited.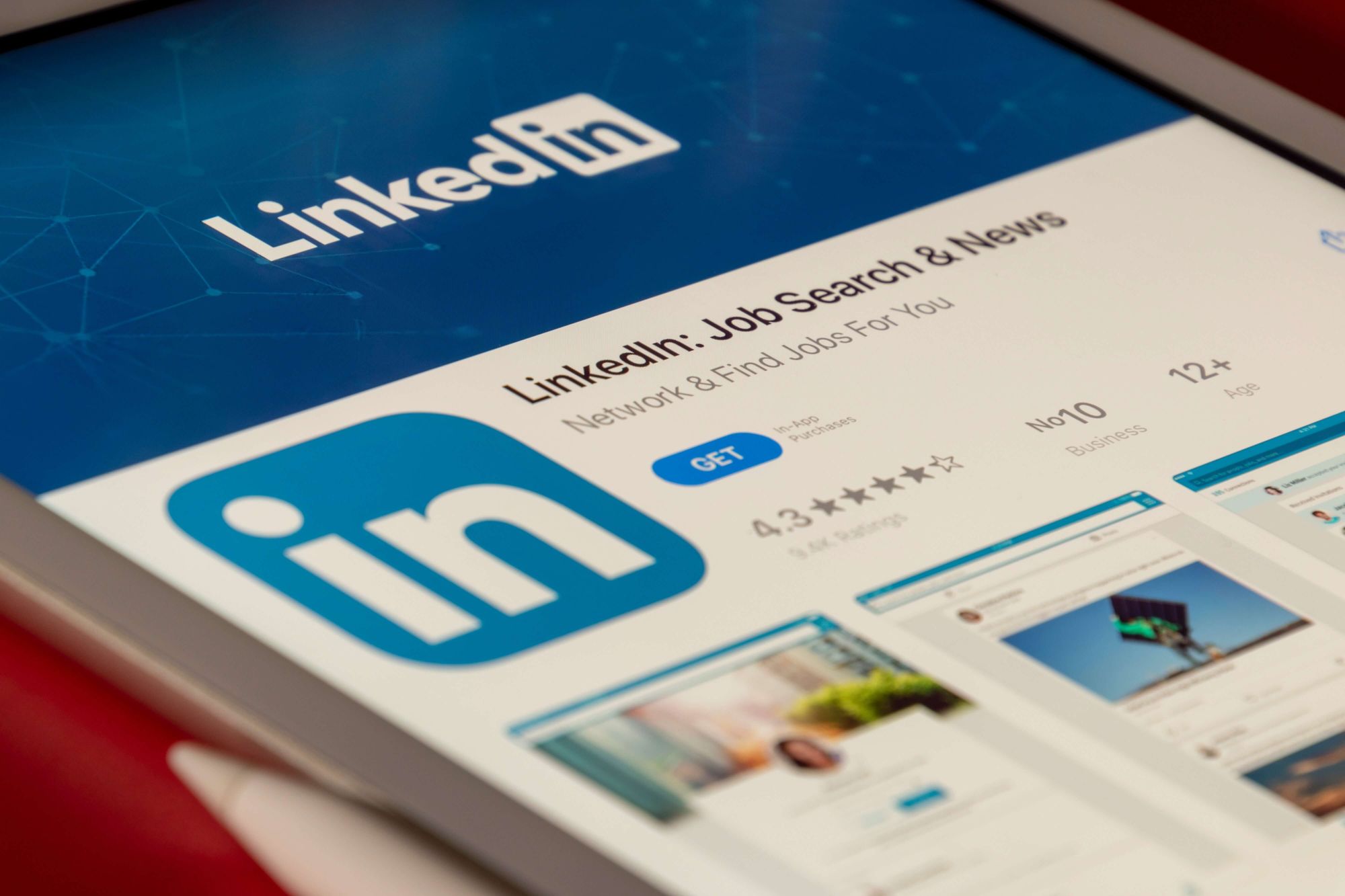 Establish your KPIs
Your strategy needs to be data-driven so you know whether you're meeting your goals. On social, you can use metrics like your reach, click-throughs, engagement, likes, comments, and hashtag performance. It's important to keep on top of how well your social platforms are performing so you can constantly adjust and improve your strategy. Check out our article on identifying KPIs so you can measure success.
Create engaging social content
Your social strategy hinges on the engaging, dynamic content you create and put out there. You need to establish a clear brand identity and voice. You've likely noticed that when a brand posts on social, their post feels like it belongs to them, from their use of graphics, language, and even their choice of emojis.
Keep your tone consistent across all channels. Create time-sensitive content that's relevant to what's going on now to keep people engaged. Video is one of the most popular forms of content, especially short-form, so use it across all channels. Check out your competition and see what they're posting, and what you can provide that they don't.
Schedule social posts
So you've got your posts ready, but when do you post them? Timing can be the difference between a successful social post and one that just floats by, ignored. You'll find stats online claiming to be the best time to post on the different social platforms, but they're not always going to be the best times for your industry.
You can use them as a good baseline, but try running some tests for social post timings and monitoring when you get the most engagement.
But it doesn't stop once they've been posted. Comments and shout-outs should be responded to promptly, as it helps boost engagement and builds a sense of community. You can utilize social media platform scheduling tools to help you plan your posts in advance, ensuring you've always got content rolling out.
Analyze performance
Your social strategy needs constant adjustments to improve over time. Without continuously analyzing your efforts, you'll never know why one campaign worked or why another failed.
Look to your top-performing content, monitor the metrics behind your campaign in real-time, and make small tweaks to make gradual improvements. Reporting on this data also offers valuable insights that can be shared across your organization.
Collaborate across departments
You shouldn't work in a vacuum, other departments should be kept in the loop about what's going on on social. Your sales team can use your insights to make smarter decisions in ever more digital customer journeys.
When you have content performing well, you can share that knowledge with the email team so they can utilize the same strategies in their campaigns, or collaborate across channels.
Further reading
Find out how you can perform a social media audit so you can adapt to achieve your goals: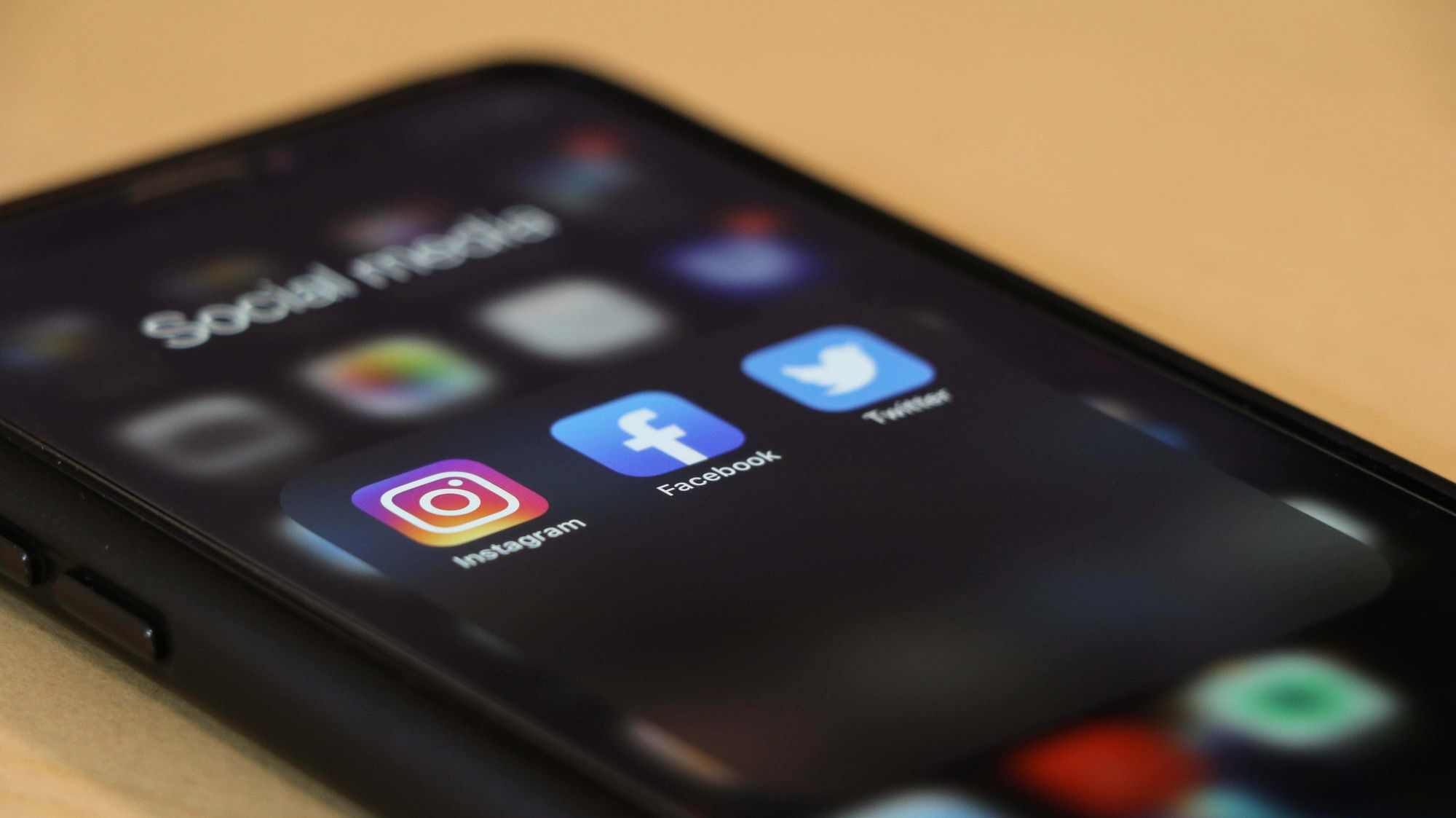 Customer retention is essential when it's five times more expensive to gain a customer than to keep one, and social media can aid customer retention: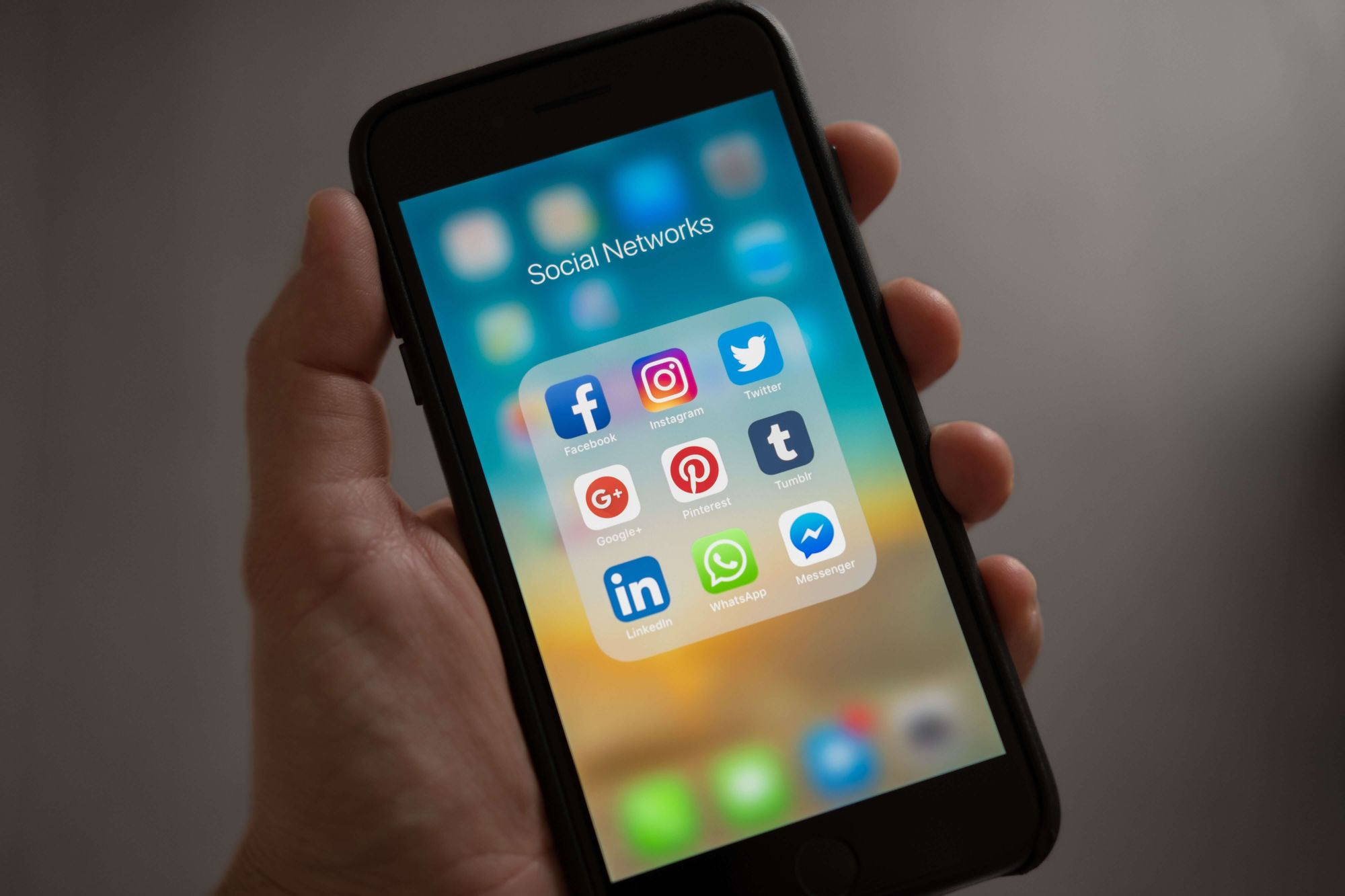 Brand personas are essential for gaining a better insight into your target audience, find out how you can align your social campaigns with your brand persona: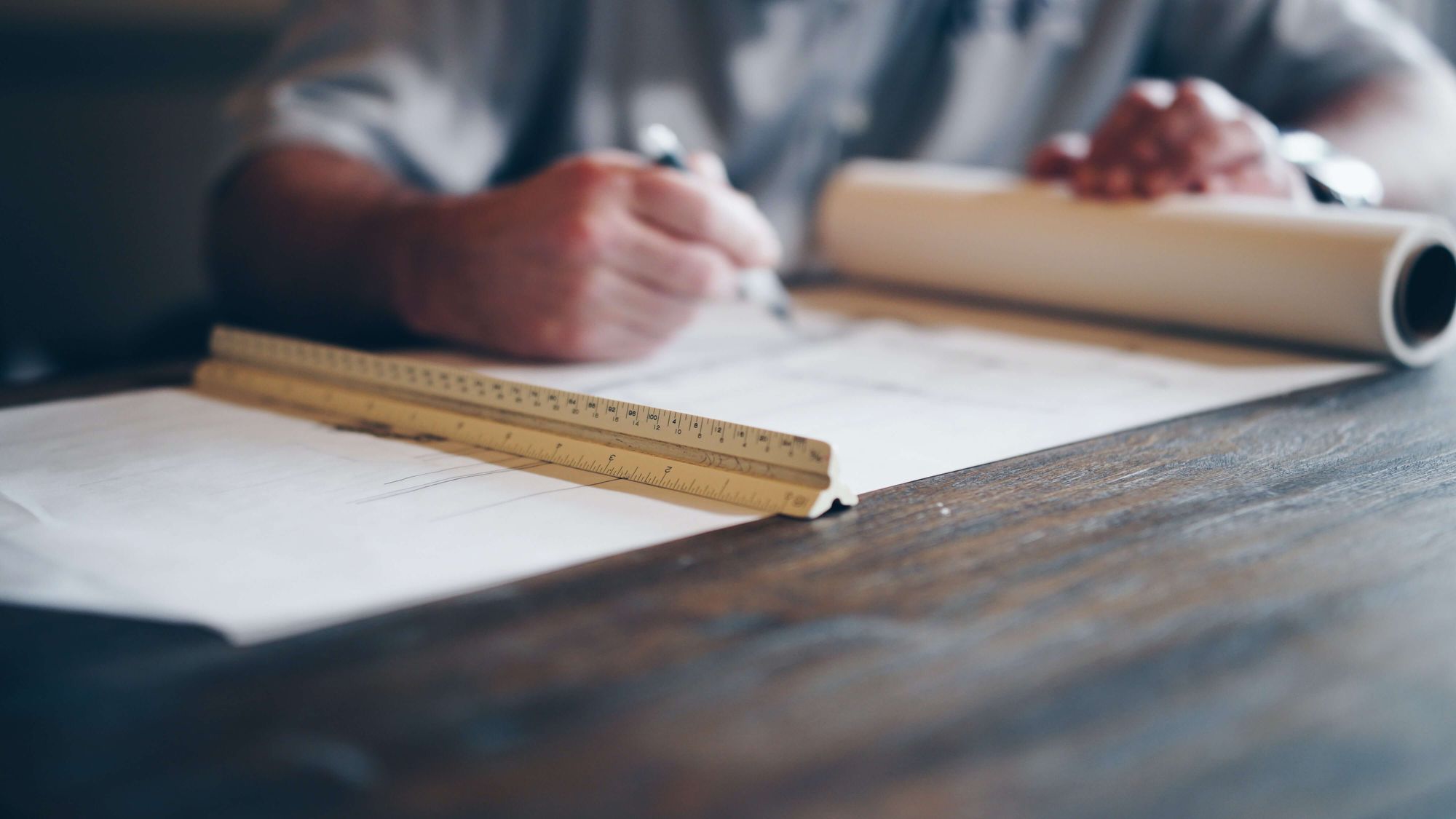 How to measure social media marketing success
As a revenue marketer, measuring the success of your social media marketing efforts is crucial to understanding the impact and effectiveness of your campaigns.
Here are some key metrics and approaches you can use to measure social media marketing success from a revenue-focused perspective:
Conversion tracking
Set up conversion tracking to measure specific actions that align with your revenue goals, such as purchases, sign-ups, or lead generation. Use tracking pixels, custom URLs, or UTM parameters to attribute conversions directly to your social media campaigns.
Return on Investment (ROI)
Calculate the ROI by comparing the revenue generated from your social media efforts to the cost invested in running those campaigns. This calculation requires accurate tracking of revenue and expenses related to social media marketing.
Cost per Acquisition (CPA)
Determine the cost per acquisition by dividing the total amount spent on social media marketing by the number of conversions generated. This metric helps you understand how efficiently you're acquiring customers through social media channels.
Customer Lifetime Value (CLV)
Analyze the long-term value of customers acquired through social media marketing. Consider their repeat purchases, average order value, and overall loyalty to assess the true impact of social media on revenue generation.
Social media engagement
While revenue-focused metrics are essential, don't overlook engagement metrics such as likes, comments, shares, and click-through rates. Engaged followers are more likely to convert into paying customers in the long run.
Referral traffic
Monitor the amount of traffic driven to your website from social media platforms. Use web analytics tools like Google Analytics to identify the sources of traffic and measure how much revenue is being generated from social media referrals.
Social media reach and impressions
Track the reach and impressions of your social media posts to understand the size of your audience and the visibility of your content. While not directly tied to revenue, this data can indicate the potential reach of your marketing messages.
A/B testing
Conduct A/B tests to compare the performance of different social media campaigns or variations of ads. Test different messaging, visuals, targeting options, or landing pages to identify the most effective strategies for driving revenue.
Social listening and sentiment analysis
Monitor social media conversations related to your brand or products/services. Analyze sentiment to gauge how customers perceive your offerings and identify areas for improvement that can positively impact revenue.
Benchmarking
Compare your social media performance against industry standards or your competitors' performance. This provides valuable insights into how well you're doing and helps identify areas where you can improve to stay competitive.
Want to discover more about social media marketing in B2B? Join the Revenue Marketing Alliance Community!