You've just completed a B2B marketing event and it seems to have been a big success. All the sessions were well attended, you got good responses from your audiences on the day (whether through online engagement or crowd response from live audiences), and you hit all your on-the-day targets.
Job, done time for the champagne, and then on to the next event, right?
Not so fast!
Post-event activities are essential to evaluating the success of your event, continuing engagement with your audience, and getting your guests and speakers excited for your next event. And when events have been cited as being one of the most effective ways of generating leads, then you know you need to make sure you're doing everything you can with them.
We've previously gone over the importance of multi-stage events marketing strategies, here. But in this article, we're going to go into the different types of post-event marketing activities and why they're important. We'll break them down between internal and external activities.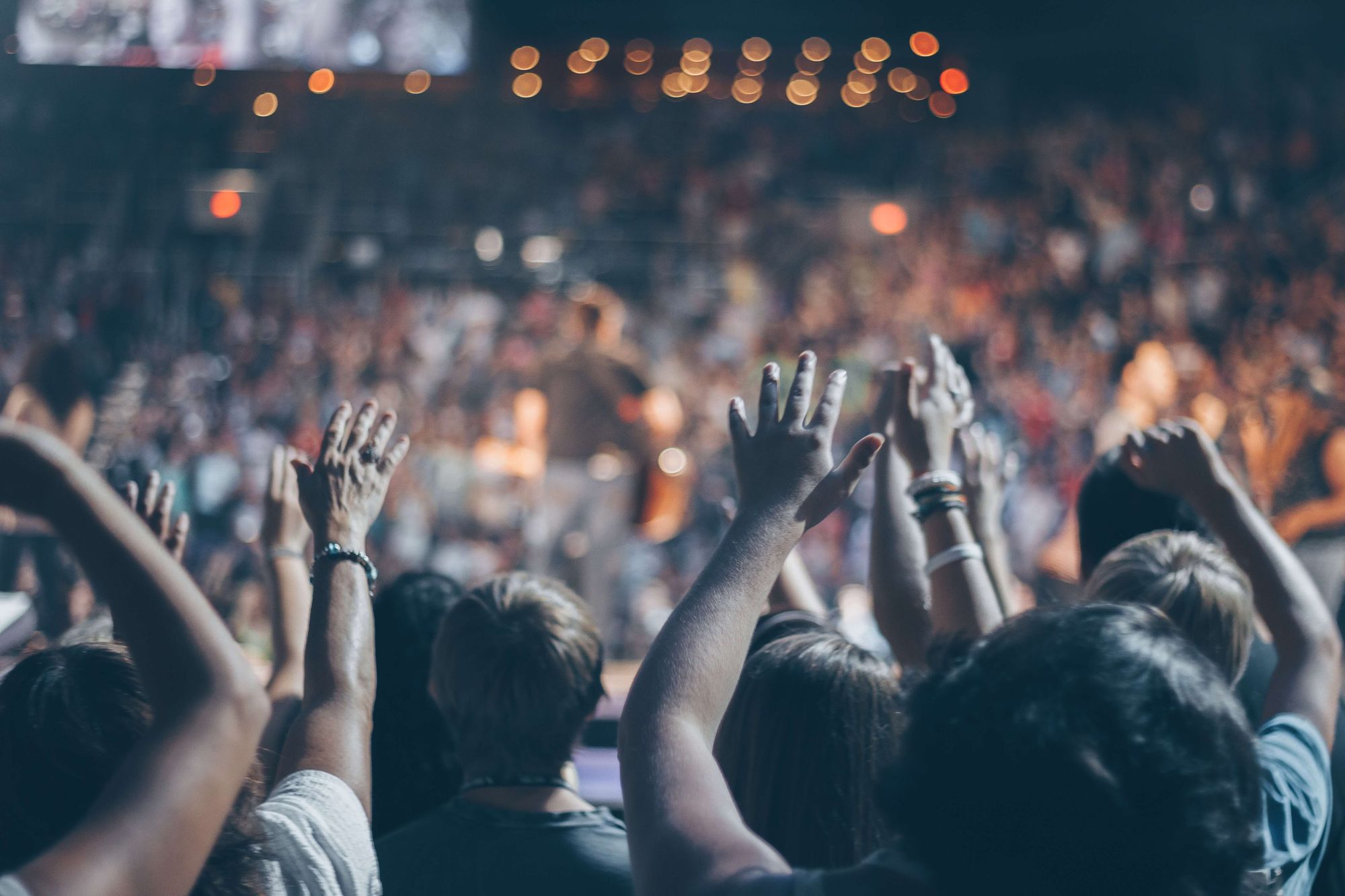 Internal
Think all the way back to when you were planning your event. You should have established clear goals and KPIs about what you were hoping to achieve. Post-event, you should go through all of these with your team to see what went well and what needs to be improved next time.
Besides assessing your goals and KPIs, internal reviews should also look at the different components of your event. It's good to have an established set of questions for your post-event reviews. These could include...
Which speakers or sessions had the biggest audience and best engagement on the day?
You'll want to keep in contact with the speakers with the aim of having them involved with future events. If a particular session was extremely popular, you'll want to host similar ones again, while those with lower engagement might need to be reworked or discarded completely in the future.
If you're planning on repurposing anything from the event, like videos of certain panels or presentations, either as content or for marketing purposes, you'll also have a good idea of which ones you should focus on.
Did the technology work ok?
Whether you're using a virtual platform to stream your program or have a sound system for in-person speaking, you need to make sure everyone who needs to be heard and seen, can be heard and seen. If there were any technical faults you'll need to see what can be done to fix them in the future, and if the problems were catastrophic you might need to look at using a new system.
Were there any particularly interesting audience interactions worth focusing on?
The questions your audiences ask your various speakers and how they respond to any points raised can give you valuable insights into the topics you've covered in the different sessions of your events.
You might want to look into responding to these questions or expanding on those points in more detail in future events or content.
What type of audience was there?
It's likely that you had a certain audience in mind in terms of job titles and the types of companies they'd be representing there. How much did your final guest list meet your expectations? If it didn't, it's not necessarily a bad thing! You might have discovered a new target audience that you hadn't expected, one that you could potentially produce future events, content, or event products that are catered towards them.
However you might have certain expectations from sponsors for events when it comes to attendee job titles or representatives from certain industries. If your attendees don't meet those expectations, you might need to reassess how you promote your events or even the topics you cover to make sure you're hitting your target audience to keep your sponsors happy.
However, this might not be as relevant if your event was invitation-only or you had strict requirements for people to be able to get tickets (like certain job titles or industries).
These types of questions, coupled with an overall assessment of whether you met your goals or KPIs should set you nicely for future event success.
Now let's take a look at your external event activities.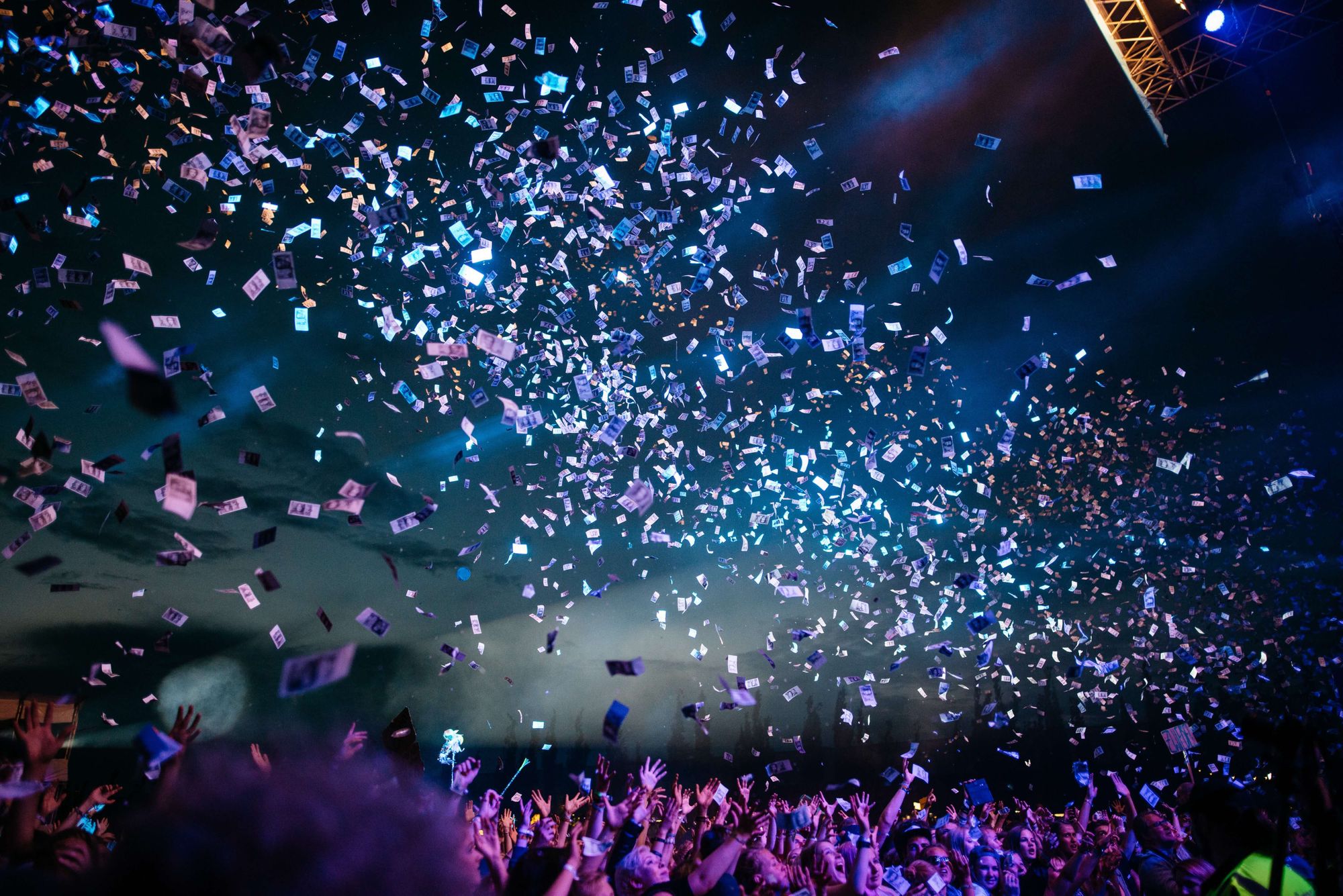 External
Your external actions post-event can be just as important, if not more, than the actual event itself. You'll want to make sure that the people who actually attended your event remain engaged with your brand, while also setting yourself up for future events.
Re-engage with your audience and speakers
Make sure you send out emails thanking attendees for coming and your speakers (if they were guest speakers) for being a part of the event.
For the attendees, this will show you're thankful for their involvement and keep them engaged with your brand. You can also include a CTA in the email, like asking them to sign up to your mailing list, or include links to any of your products and services that were discussed during the event.
You could even send emails out to people who signed up for the event but missed it for whatever reason, showing them what they missed. This will play on that all-too-human feeling of FOMO (fear of missing out) and give them more incentive to make sure they don't miss your next event.
Thanking your guest-speakers is always a good idea as if they had a good experience taking part in the event they could become advocates for your brand in the future. It will also make it easier to recruit them as speakers for future events if you need them.
Repurpose your content
Whether your event is in-person, hybrid, or virtual, you should record each session of your event and then repurpose the videos in some way. The videos themselves can be posted on your YouTube channel, hosted on your site, and distributed through your socials.
It's a good idea to have a bit of delay between the event and making them accessible to everyone, otherwise, people might not see the value in attending the live events themselves, especially if they have to pay to attend.
Using events as a source of content is a really good idea. It can be one of the most effective ways to show thought leadership, do deep dives into your product and services, and display your brand in a positive way. The content can also act as a tool for setting up future events, whether it's as promotional material, or to act as a proof-of-concept to potential guest-speakers or sponsors.
Get feedback from your audience and speakers
Distributing surveys to both you attendees and guest-speakers on their experiences with the event is extremely important. It can give you a much clearer picture of what worked and didn't during the event. This can cover everything to do with the event, like the content covered in different sessions, the platform the event was hosted on if it was virtual or hybrid, or even stuff like the refreshments provided if it was in-person.
These surveys can also give you direction on what you would want to cover in future events, as you can not only get a clearer image of which subjects were most popular but even include questions that directly ask them what to cover in the future.
Depending on the detail of the surveys, you could even get quotes from the surveys that could be used as promotion for the event content or future events.
These surveys can also be a good opportunity to get more information about your attendees (if that wasn't involved in the sign-up process), so you can build a better profile for the types of audiences you attract, allowing you to target similar people for future events.
Looking forward
This combination of reviewing your successes and re-engaging with your audience is essential to any kind of long-term events strategy. You'll be able to get more out of individual events by ensuring positive perceptions of your brand post-event. You'll also have guidance on how to run and set up future events that appeal to your audience more effectively.
You should also continuously review how your events fit into your broader company goals. Events are rarely stand-alone, your events strategy needs to fit well into your broader marketing mix and company direction.
Struggling with post-event engagement? Got advice on how to get the most out of your events? Share with the B2B Marketing Alliance Community!