Virtual events aren't just a pandemic-era trend, like how everyone got weirdly into baking banana bread and obsessed over Tiger King for a few months. They were already increasing in popularity pre-pandemic: the virtual events sector was worth $78 billion in 2019, with an expected compound growth of 23.2% between 2020 and 2027. The interest was there, the COVID pandemic just hurried things along.
But now (time of writing July 2021) that many countries are in the middle of vaccine rollouts and lockdown restrictions are being lifted across the globe to varying success, many businesses are looking ahead. And since in-person events were cited as the most effective means of generating leads in 2019, you'd expect marketers and businesses to be itching to get back the busy physical events schedule that dominated so many people's calendars pre-COVID.
And yet all is not what it seems in the realm of events marketing. A recent study by LinkedIn of UK B2B event organizers found that 45% of upcoming events are planned to be virtual, with 72% of businesses stating their intentions to focus on virtual events in the long term.
The pandemic didn't invent virtual events. It just sped up adoption of that kind of event format. And considering how time-consuming physical events can be to set up compared to digital marketing strategies and attend for an audience ultimately limited to the number of attendees on-site, and how harmful large international events can be on the environment, it's easy to see why something seemingly quicker, more efficient, and with a potentially unlimited audience like virtual events can seem so attractive.
We hope you noticed we didn't say virtual events were easier. Just like a physical event, there are many processes, people, and, crucially, technologies you need in place before, during, and after a virtual event to achieve success.
That's why this article is going to take you through everything you need for virtual event success.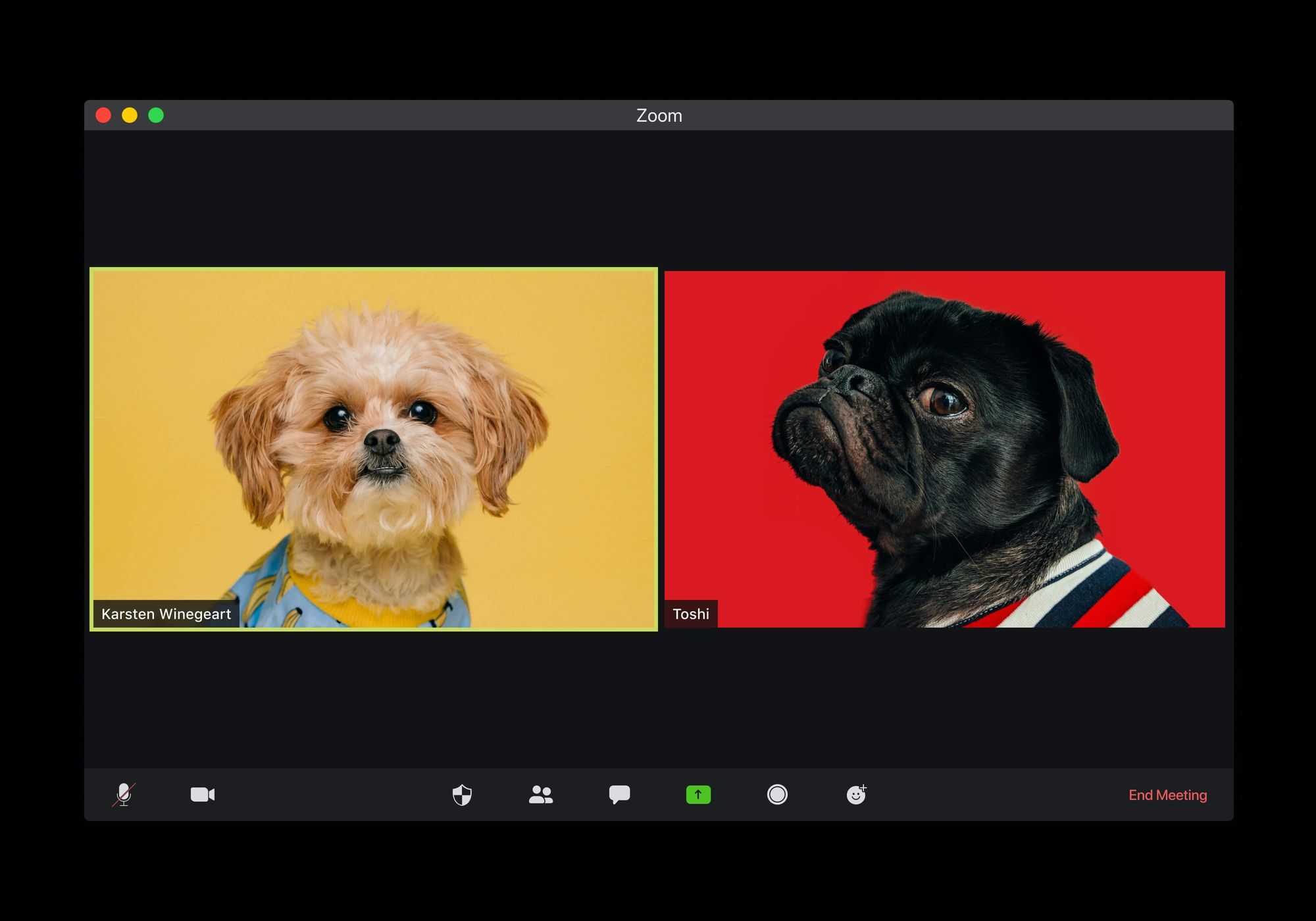 What's your event for?
Before you do anything you'll need to define several aspects of the event that could affect how you approach everything else that's related to it.
Your objectives
What are you actually trying to accomplish with the event on an internal level? The objectives you identify will affect the format, your target audience, the content, and much more. It also allows you to establish clear KPIs to measure not just the success of your event as a whole, but all of the related marketing events.

Here are some examples of popular internal objectives related to virtual events:-
Leads generation and/or nurturing. You'll rarely take part in any kind of B2B marketing activity that isn't related in some way to generating and nurturing leads. Being able to speak directly to your leads allows you to personalize and target your messaging towards your attendees' interests.
Brand awareness. An event can be a great way to get people acquainted with your brand or familiarize themselves with your products and services.
Thought leadership positioning. An event can be a great opportunity to position your brand as a thought leader. By having it address key issues related to both your and your customers' industries you can show your expertise. It can be especially effective if you have influential guest speakers and participants, which will increase your prestige.
Content generation. The need for content never ends, and hosting an event can be an effective way to produce a broad range of content related to your brand and industry. Events are an excellent source of video content. Videos of the different talks or other moments to do with the event can be produced of varying lengths. You can write up any key things discussed and turn them into articles. The possibilities are endless with the right raft of content.
Now it's unlikely that you'll have just one objective, but it's good to have some key ones marked out so you can measure your success with KPIs and keep them as the core you build your event and the associated marketing around it.
Who do you want to attend your event?
Identifying the ideal audience for your event is important. Usually, this would be representatives from your buyer personas, but not always, depending on your event objectives.
You'll also need to work out what the ideal numbers would be. Again, this will be largely dictated by your objectives, but you should also consider your capabilities, the cost, how interactive you want events to be, and the degree you want to be able to tailor your content towards certain audiences. Small and intimate allows for a high degree of personalization and direct engagement, but it might not be as good for building your brand or capturing large numbers of leads as a big, wide-reaching event.
Why should people care about the event?
Establishing a clear value proposition for your ideal audience is absolutely essential. This is a big deal for any kind of event, but it goes double when it comes to virtual ones. Some physical events can attract audiences based on things unrelated to what's actually available at the event. It's pretty easy to attract attendees when you're hosting an event in a beautiful location in a city people want to visit, especially if you're promising good catering, free drinks, and swag/merch. Obviously, those factors aren't exactly relevant when it comes to virtual events.
So what is going to convince your ideal audience to take time out of their day to engage with your virtual event? That's where a clear value proposition comes in. Ask yourself, what are they going to gain by engaging with your event?
This should be the basis of how you build the structure of the event and the core of all external communications related to promoting the event.
Here are some examples of value propositions related to virtual events:-
Product education. Virtual events can be a great opportunity to educate your audience and drive product adoption of your current or new offerings. It can be an opportunity to workshop with them to show how to get the most out of certain features related to your products. You should be careful to make sure the event doesn't sound too "salesy". People aren't likely to take time out of their day to sit in front of a sales pitch, so you need to make sure they're getting access to something valuable related to your products.
Industry education. Not everything at your event has to be directly related to your products, especially if you're aiming for thought leadership status. What insights will they get into their industry which they won't get anywhere else?
Networking. Networking is still possible virtually, and can still be a strong selling point related to a virtual event.
Access to industry leaders. If you're planning to have a lot of guest speakers, the caliber of the guests and the opportunity to interact with them, albeit virtually, can be a strong value proposition.
Once again, you might find there are multiple things your audience could gain from attending the event. Just make sure you know what they are, as you'll build the format of the event, and build your promotional strategies around them.
If you're thinking about having external/guest speakers, you'll need a strong value proposition for them as well. These could be:-
Organizational brand building. If they're representing a particular organization, it could be a great opportunity for them to get the brand in front of the right audience.
Thought leadership. Just as it's a great opportunity for you to show off your knowledge, it's the same for all of the speakers.
Networking. If the sessions are particularly interactive, or if they're speaking on a panel or roundtable, speaking at an event can be very good for networking with industry peers.
Payment. What can we say? Money talks.
It's also good to have value propositions if you're looking for external sponsors. Usually, this won't be more complicated than lead generation unless the sponsors want to get really particular. Most of the time, all you need to know is the profile of your audience and how many people are projected to attend and engage, so they know the prospective quality of the leads available.
With these established, it's now time to start building your event.
Building your event
With these parameters in place, it's time to start thinking about how to structure your event. You'll need to consider the format and length, the speakers, and the degree of desired interactivity, all of which will dictate the tech you'll need for the event itself.
Format and length
Full day? Half-day? Just a few hours? And how many sessions are going to be included? Lots of short sessions might seem like a good idea, as it means you can offer more variety (and possibly get more sponsors if you have external sponsorship), but will you be able to offer enough detail and variety to make attendance worthwhile?
The ideal length of sessions can vary depending on their format:-
Webinars or keynote sessions tend to run about 60 minutes, however, 30-minute sessions can be popular with audiences.
Virtual roundtables are seen as most effective when they're between 60 to 90 minutes long.
Longer, multi-session events are better appreciated by audiences when they're split across two days, usually in 3-4 hour-long chunks.
It's all about trying to work out how long your audience is going to be willing to watch a screen. Physical events have the advantage of extra tactile experiences to keep an audience engaged, but it can take a lot more to keep people watching with virtual events. You'll also be more likely to have to work around people's schedules: while people might be willing to clear their diaries to attend a physical event, it's less likely when it comes to a virtual event.
The speakers
Who is speaking at the event, and how are they presenting? If it's multiple people speaking in one session, are they all streaming remotely, or are they in a room together?
If all your speakers are from within your company, you can have a lot more control over their content, presentation format, and ability to connect with whatever software you're using to host the event. However, if your brand and its employees aren't that high profile in the industry (yet!) it might be tough to generate interest without some more prominent speakers.
That's where guest speakers can come in handy. Getting the right speakers can have a big effect on your event's profile. However unless you've got a decent bank of contacts already, it will take extra work to recruit the right speakers for your audience. You'll also have less control over their content, presentation, and ability to connect to the platform of the event.
How interactive does the event need to be?
Audience engagement has been cited by 49% of marketers as being the biggest deciding factor in the success of a virtual event. But it can be tough to keep an audience engaged when they're just watching a screen. That's why many live virtual events feature some degree of audience interaction, such as live comments/reactions in the chat, audience questions, or polls on key talking points during each session.
However you don't necessarily want to make things too open, or else you risk the audience getting distracted from the content of each session. It's also worth noting that virtual events platforms that allow for high levels of interactivity tend to be the more expensive ones.
Speaking of virtual events platforms…
How are you hosting the event?
You need to take into account all of the above when selecting the right virtual event hosting platform. Different platforms can have many different features, along with different packages that give you access to different ones. It's best to look for a platform that suits your needs, rather than go for one with the most flashy features.
This is important not only from a budget perspective, as the flashier the platform, the more likely it is to cost more, but also ease-of-use. You want to make sure the platform is easy to access for both speakers and your audience, and that they understand the features available.
For smaller, simple events, your basic video meeting applications, like Zoom or Microsoft Teams, will do, and in fact, they're the preferred choice for small virtual events by 41% and 29% of marketers, respectively.
For larger events, you'll need a bespoke virtual event platform. As we said, it's best to try and find one that suits your requirements and budget, but here's a brief selection of the most popular platforms to get you started.
So now you know how your event is going to work, it's now time to start thinking about how you're going to promote your event.
Promoting your event
You'll want a dedicated marketing strategy across multiple channels to promote the event. How far in advance you begin will vary, depending on the scale of your event. The majority of marketers state that small events take about 4-6 weeks worth of promotion, while large events take more than 6 weeks.
With the right targeting across your social media and email campaigns, you can make sure your invitations and promotional materials are getting to the right audience. However, don't just stop with an invitation, even if you've received a positive RSVP. 35% of people who state they would attend a virtual event end up not doing so, which means you'll need to continuously re-engage your leads.
At its most simple, this is sending regular reminders of the event, but to be truly effective you'll want to really incentivize attendance. Produce and distribute content related to the event. This could be interviews with the speakers, previews of what's coming up at the event, or thought leadership content related to the topics being covered. The aim is for these continuous touchpoints to provide value to the recipient so they know they'll be receiving more value when they attend your event.
You should aim to keep the value propositions you defined when setting up the event at the forefront of all your marketing efforts.
Running the event itself
Before the event itself, you'll want to make sure everyone involved is clear on how your chosen platform works. Have a dry run with the speakers to make sure their connection works and they can access the necessary parts of the platform. Give clear instructions to attendees, along with a clear schedule for the sessions.
It's very important to make sure people can hear your speakers, in fact, 70% of marketers state good microphones are critical to the success of a virtual event. If it's possible within your budget you should try and ensure all speakers have a good one.
During the sessions, encourage engagement. This can be as simple as asking people to say "hi" in the chat, but you should also encourage questions and engage with relevant debates. One popular method is to run polls on certain related topics if the platform you're using allows for this. Audience engagement is an absolutely critical KPI for the success of an event, especially when there are sponsors involved.
If you're recording any sessions, you should inform attendees when and where they can be accessed.
Post on social media frequently throughout the event, keeping people up to date on what sessions are currently happening and highlighting important things that have happened You're aiming for that sweet sweet FOMO (fear of missing out) instinct.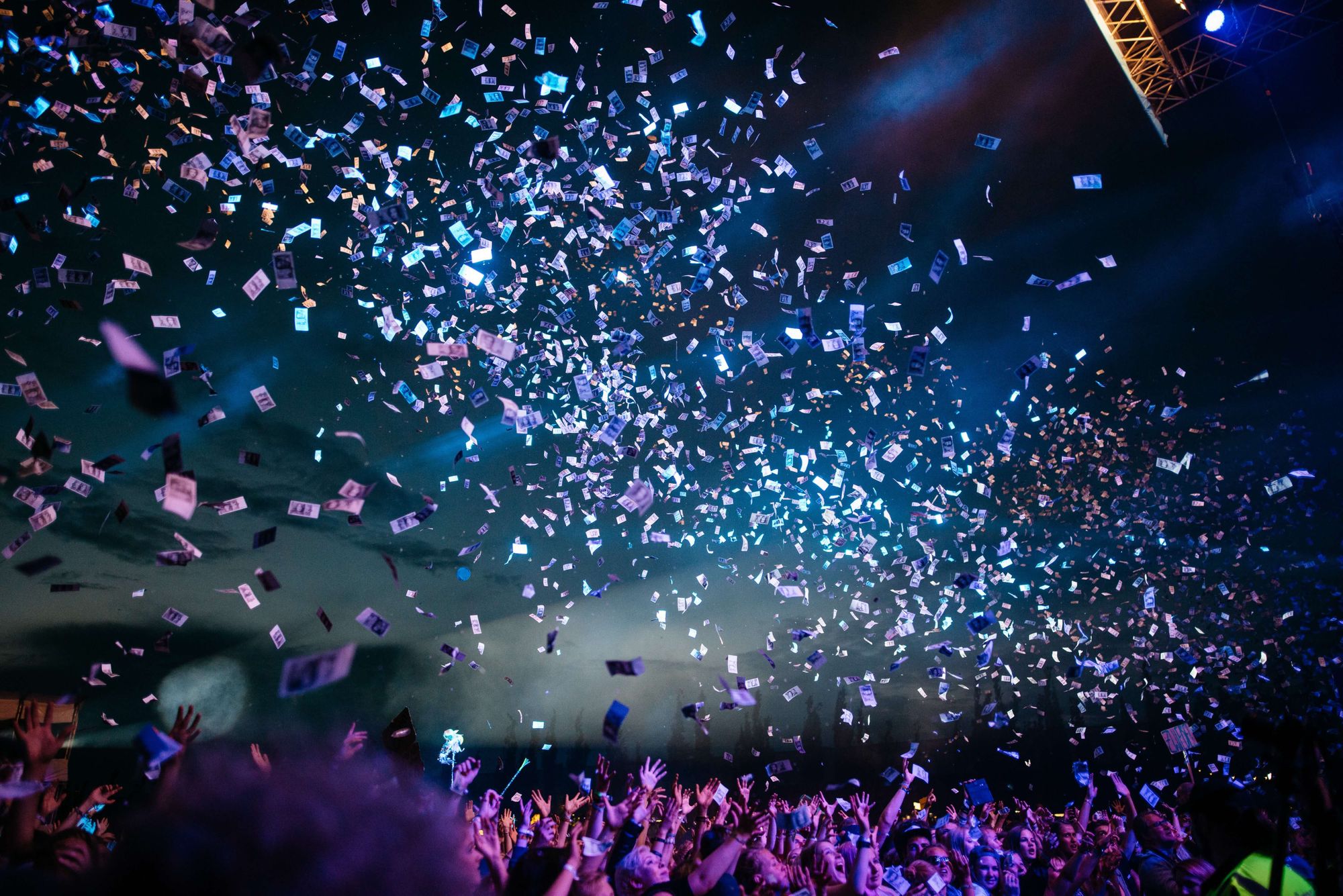 After the event
Immediately after the event, promote where people can access any recorded content across your channels. You should also send follow-up emails to attendees and speakers thanking them for their participation. It's a good idea to include a survey to check audience satisfaction and see what was the most popular part of the event. Not only does this help when it comes to setting up your next event, but it's also a good way to maintain engagement with your audience.
Keep track of the ones with the most positive responses as they can be valuable leads for your sales team and as potential attendees to future events.
You should also stay engaged with any guest speakers, especially if you hope to work with them again in the future.
Internally, you should hold a meeting to go over what worked best and what didn't, check your KPIs against objectives, and lessons learned for your next event.
Final thoughts
Virtual events have a lot of moving pieces, but they can be extremely valuable to B2B brands. Getting one set up for the first time can be tricky, but once you've found a process that works, with clear, defined goals that align with your overall business objectives.
Are you facing any challenges when it comes to virtual events? What have you found to be the most important requirements to achieve success? Share them with the B2B Marketing Alliance Community!