B2B marketing events like exhibitions, trade shows, and webinars are the perfect opportunity for you to network and generate leads. To get the very most out of any events, think about what kind of achievable goals you can set up to measure success.
60% of leadership believes that events are the most critical marketing channel for achieving business goals. Establishing goals can help make planning your event easier and produce the desired results. Whether your event is in person, virtual, or a hybrid of the two, identifying the goals behind your event will make your team aware of exactly what the business is working towards.
In this article, we're going to take a look at how you can identify the right goals for your marketing event and how you can measure whether your goals were successfully met.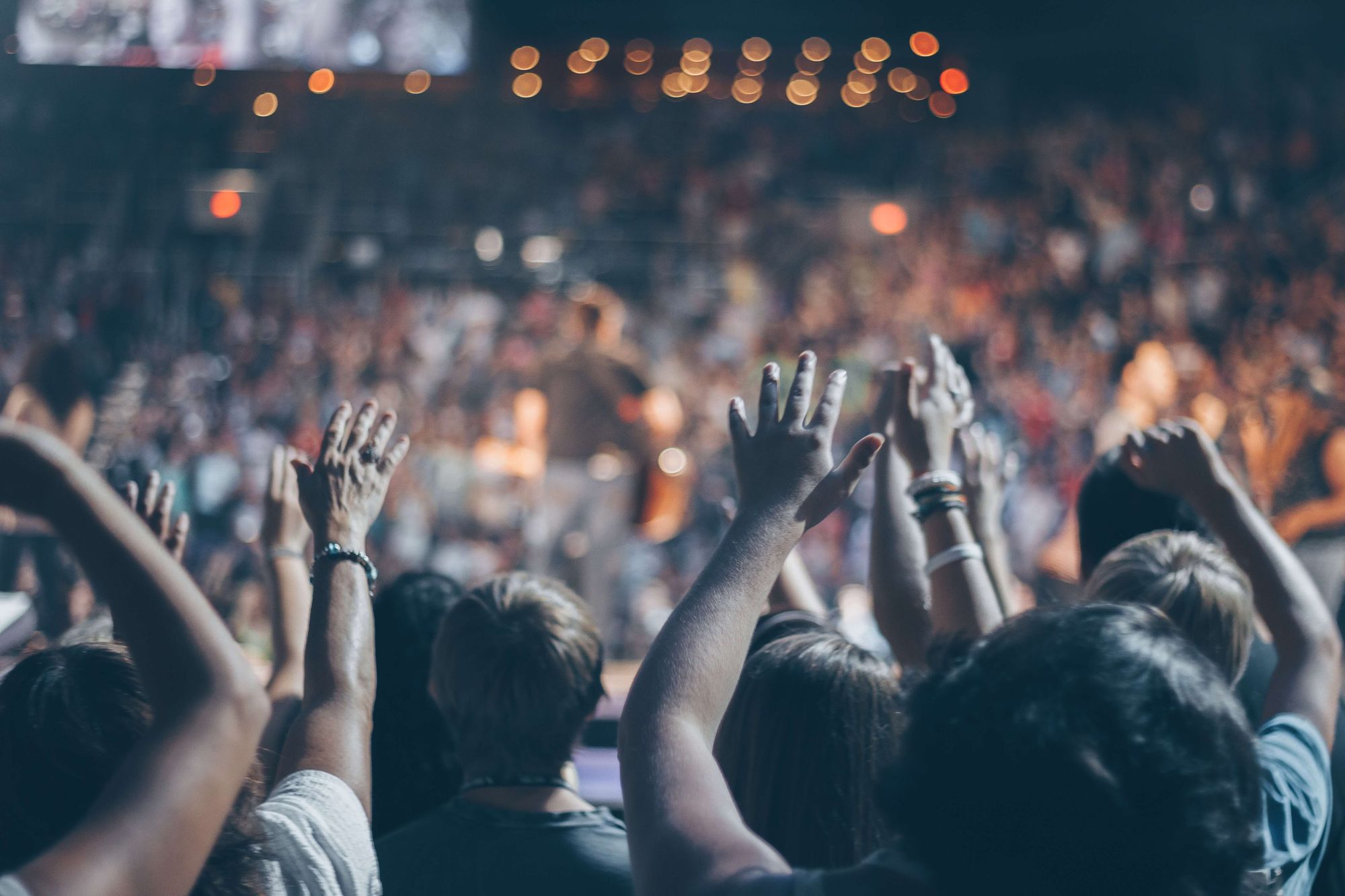 Identifying goals
To get started, you first need to identify the right kind of goals for your event. Think about why you're inviting people to attend your event and what the expected outcome is. Consider how you're going to measure the event's success, what metrics and platforms you'll use to collect and review the data.
Clearly defined goals will help you keep on track during the planning process. Your goals should have a specific purpose that aligns with your business's overall marketing and brand strategy. They need to be obtainable and easily measured.
Some common goals for marketing events can include:
Generating leads
Increasing sales
Building your brand
Establishing thought leadership
Networking
Launching a product
Customer engagement
Data gathering
The list goes on. By identifying goals and desired event outcomes, you can focus your efforts on what's important to your business.
Defining goals
To successfully achieve any of these goals, you need to measure whether the goal has been met and to what extent. This is where measuring frameworks such as the SMART framework can be a useful guide for setting out clearly defined goals. Your event marketing goals should be:
Specific - make your goal as straightforward as possible, define your aims and objectives.
Measurable - you need a way to measure the goal's success.
Achievable - ensure your goals can be realistically met.
Relevant - your goals should be relevant to the business and what you want to achieve.
Time-bound - set a deadline for your goal.
When you choose goals without considering whether it's specific or measurable, it can be difficult to know whether you achieved the desired outcome. Consider a goal like "I want to host a great marketing event", what does it mean to host a great event? How do you measure an event's "greatness"? What metrics do you look at? By applying the SMART framework, you can ensure all your goals can be worked towards.
But a goal such as "I want to sell X number of tickets for my marketing event" is specific, can easily be measured, and is naturally time-bound by the date of the event itself. Having a numeric goal to aspire to can make it easier to judge the event's overall success.
The type of event will also impact the kind of goals you set, with virtual events allowing for goals that won't exist in in-person events, such as web traffic and activity levels on chat, and vice-versa. With a whopping 93% of event professionals planning to invest in virtual events moving forward, online events are set to continue to grow even as the pandemic subsides.
In-person vs virtual events
The COVID-19 pandemic catapulted the popularity of online events across the world. Travel restrictions prevented many events from going ahead over the last year, but the virtual world gave event planners a new challenge that many have embraced and will continue to do so as things get back to normal.
Virtual events like webinars are more cost-effective than in-person events and are incredibly flexible. Audiences can be reached worldwide (80.2% of event organizers were able to reach a wider audience with virtual events) and people can attend the event from the comfort of their own homes, allowing you to draw in attendees who would not be willing/able to travel to your in-person event.
However, engaging a virtual audience is a unique challenge, with 52.9% of event marketers believing it is more difficult to create unique and memorable experiences for attendees through virtual events.
So when defining goals for your event, think about the different kinds of KPIs and metrics you can use if your event is virtual, or a hybrid of virtual and in-person. Website traffic data can be collected, as well as general engagement and number of messages sent to the chat. This data can be used to optimize the event and discover the most effective ways to engage with attendees on virtual platforms.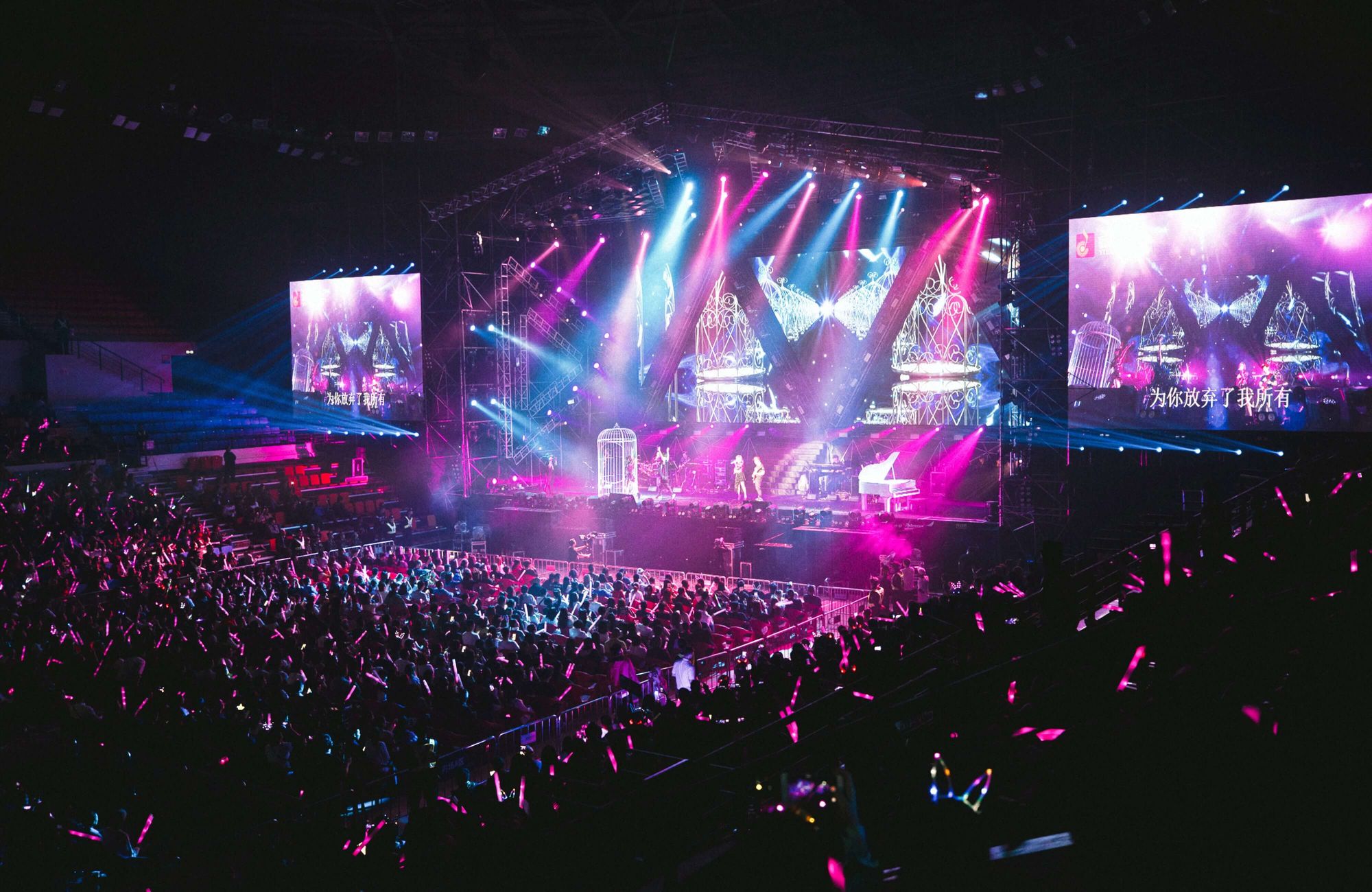 Measuring goal success with KPIs
KPIs are the best way to measure whether you are meeting your event goals. One of the key metrics is the number of attendees to your event, which can be easily quantified by comparing the number of event check-ins with the number of registrations.
For virtual events, research shows that around 54% of event registrations converted to attendees. If you find there's a considerable disparity between registrations and check-ins, this could be something to look into, prompting you to focus efforts on promotion and engagement in the lead-up to the event.
Attendee satisfaction is another KPI that can be measured - simply by asking your attendees for their opinion. Event surveys allow you to collect feedback to show if your goals were met and help you plan future events. Surveys can be deployed before an event to gauge what your attendees are most interested in, during an event to see what's working well (allowing you to make adjustments in real-time for upcoming sessions) or after the event for a complete overview so you know what to do next time.
Be specific with your survey questions so you can gather quantitative results, offering numeric response options such as scales of 1 to 10 for enjoyment or engagement. Collecting numeric data in this way ensures it can be easily quantified, but comment boxes can be helpful for further elaboration. Surveys can also be used to measure sponsorship satisfaction to gauge the likelihood of future sponsorships.
Revenue and generated sales leads can be a key indicator of event success. If a goal for your event was a certain level of revenue or sale opportunities, then an estimated monetary value is a crucial metric to identify and measure. Just make sure you compare any gross revenue to the total cost of the event to understand how much profit the event generated and how you can improve this for future events.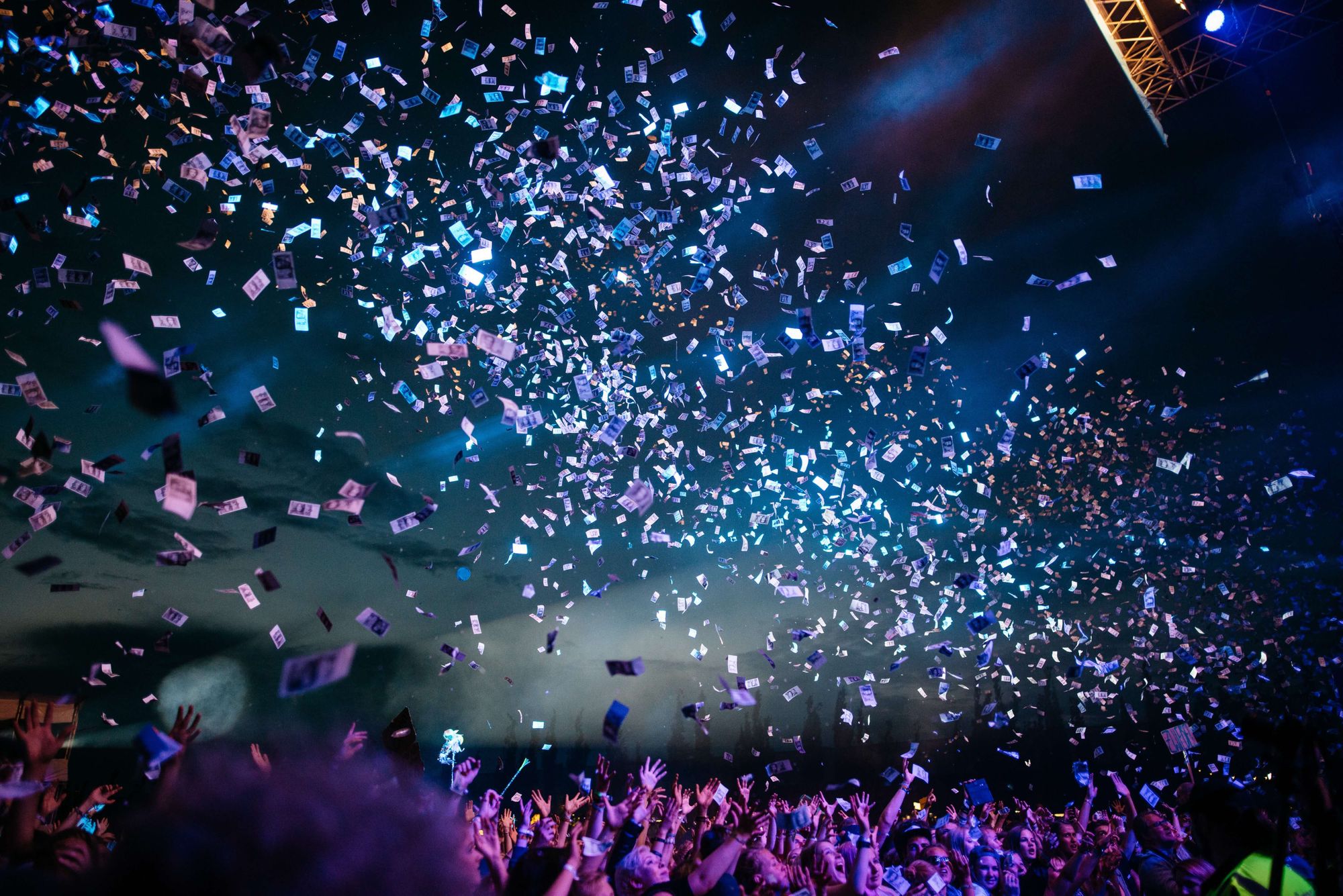 Final thoughts
Every business will look at their event success differently depending on the goals and objectives set. Make sure you have the systems in place to capture the right data and sync it in real-time into your existing systems for easy visibility across the entire organization.
By setting clear goals for your marketing events, you can focus your efforts and use your investments wisely and efficiently, producing the most effective outcomes. Your organization can come together post-event and review the metrics to better understand what went well, what didn't, and how to improve your events in the future.
Got questions about establishing goals for marketing events? Share them with the B2B Marketing Alliance Community!