We marketers often focus on better alignment with sales or other departments - but do we ask ourselves enough how we can work together in a smarter way within marketing?
Marketing is evolving quickly and, on the one hand, we become more specialized. On the other, we need to take in the big picture for a holistic approach. Only if revenue and product marketing work truly hand in hand will your overall conversion rate skyrocket.
I've been leading the Revenue Marketing Team at Spryker for two and a half years now (evolving from demand generation marketing) and have recently stepped in to include the Product Marketing Team, too.
Combining the responsibility for both topics currently opens new learnings for me on how these teams can smoothly go hand in hand…
The need for smarter collaboration within marketing
There are several ways to set up marketing functions within a company. Sometimes revenue marketing might belong to the go-to-market (GTM) or sales organization, and product marketing can also report to the product marketing department.
I believe that in most cases you achieve best results by having a strong, united marketing team that can then reach out and report back to the various stakeholders.
In the past, I reported a few times to sales leaders because demand generation and revenue marketing are so close to them. Although the understanding from sales for marketing topics might have been a bit higher in these situations, I often felt a disconnect from the rest of the marketing department.
As I see it, speaking the same (marketing) language makes it easier to naturally align and, this way, you're also of more value to sales if you can inform and take feedback on the whole marketing space.
In the dynamic landscape of startups and highly agile companies, organizational structures are in a constant state of flux. However, the setup in your company and aligning the marketing responsibilities with each other is always important.
Adaptations and the influx of new team members are the norm. This dynamic environment may result in organizational structures that aren't always as mature, and processes may not be entirely set in stone. In such a scenario, marketing teams often find themselves under pressure to deliver results swiftly.
The emphasis is on launching robust campaigns as efficiently as possible. In this hustle and bustle, revenue marketing is called upon by sales colleagues to generate high-quality leads that seamlessly align with the GTM strategy.
At the same time, product marketing must forge the right collaboration models with the product team. While both functions fall under the marketing umbrella, you might be more inclined to believe that marketing in itself is aligned.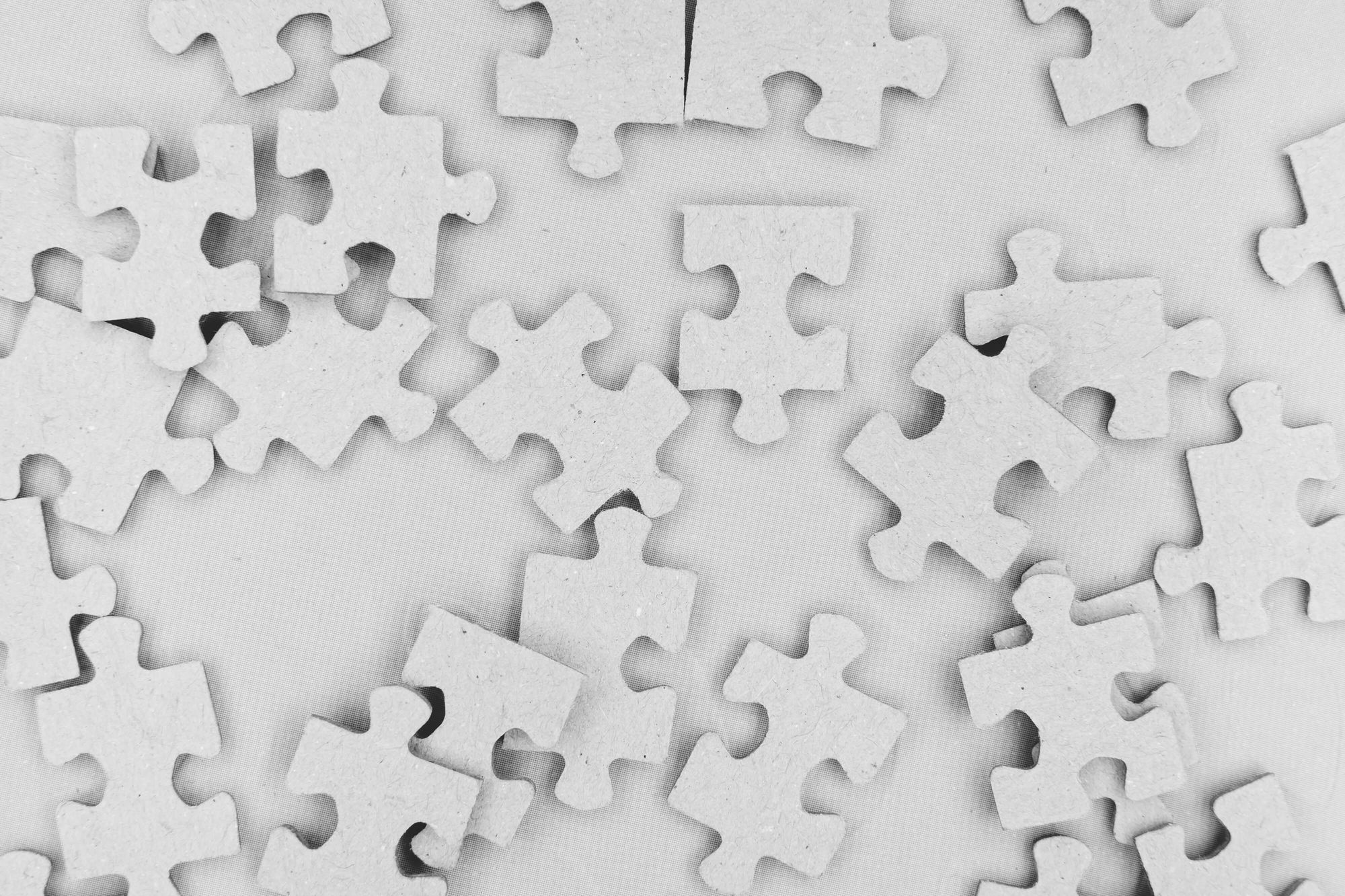 How product marketing can build the right foundation for revenue marketing
Let's look at the main responsibility of revenue marketing: it's generating revenue, right?
For that, lead generation is a crucial part. We normally need the right content assets that are distributed by several channels, such as paid and organic social, paid and organic search, content syndication programs, and others. Topics are typically chosen in alignment with sales, answering the market's demand according to the sales view.
In our team, we developed revenue marketing as an evolution from demand generation marketing to show the responsibility marketing wants to take. We don't stop at pipeline generation, we want and can support every lifecycle stage.
Crucial for this approach is our field marketing. We set up field marketing organized by industries, and we have one specialized Revenue Marketing Manager for each industry in which they work x-functionally with the other GTM teams. This way, we ensure a close and fast feedback loop.
Revenue marketing typically optimizes the campaigns both for the quality and quantity of the leads to convert them to customers (remember, don't stop at the pipeline). But these optimizations are taking place within a limited scope, agreeing on campaign topics with sales is only part of the full truth.
Revenue marketing knows about ICP (ideal customer profiles) and personas, but due to their main responsibility, there's often not enough capacity for extensive further research.
This is where the magic of a close connection to product marketing comes into place. Product marketing's main responsibility is to understand customer needs and how they can be fulfilled by the product in the form of value. This means going hand in hand with product management that strives to develop products that are needed in the market for specific use cases.
In our case with a highly specialized product, the technical insights from the experienced Product leaders are essential to develop a value communication for prospects and customers. I personally experienced that really going deep into the product is complex and is simply not done as an additional task from other marketing teams.
With revenue and product marketing collaborating closely, both can focus on their core responsibilities and connect both sides. For revenue marketing, a better insight into the value messaging and customer characteristics will lead to better conversion rates. For product marketing, this means gaining impact with their expertise and the possibility to better push product-relevant topics.
If you look at the revenue marketing framework from Revenue Marketing Alliance, you can spot the circle that builds a foundational aspect within the revenue marketing strategy.
Looking at other crucial departments to be connected to: For sales, customer success, and product departments, the value lies in a more streamlined internal and external messaging.
So, how do we get there?
Tip 1: Bring team communication together
I believe, in general, that the marketing department needs to think as one team instead of several smaller sub-teams. Everything is connected and all internal and external touchpoints should feel that the communication comes from one hand.
Also, teams who don't own dedicated external channels, such as designers or project managers, bring better results and are motivated when they know about the purpose and goal of campaigns.
I was lucky enough to learn from a great CMO how great the synergy effects become if you open more communication to the wider department instead of focusing on the sub-teams by each dedicated marketing leader.
Remember you, as a leader, are always the first role model. The more united you communicate, the more naturally the team will follow that motion.
Use one project management tool, e.g. Asana, and the same working standards. Make the project boards transparent to other teams.
Streamline your internal communication tool, e.g. Slack, to shift the majority of information exchange to a shared channel - every team can keep their own channel, but you'll see that quite a few updates will be interesting to the other team, too.
Host team meetings together: With the same logic as for the internal communication tool, try to combine team meetings to update each other. This brings also more efficiency overall as you avoid several one-on-one conversations in parallel.

Tip 2: Shared goals
A tip that you often read in the context of alignment, which does not mean it's less relevant. The magic of shared goals can really shine when still the contributions from all parties are clear.
This means, if you set up a common goal for marketing or for the two teams described here, make sure that everyone involved breaks it down for themselves. This should help each team reflect what they need to bring to the table, and that the goal can't be achieved together if not all parts go seamlessly together.
At Spryker, we work with an OKR approach. We have one set for marketing, and for each OKR cycle, we define a different focus. This means, in one objective some teams are directly connected more than others - but still all teams need to contribute somehow.
With product and revenue marketing alignment as one crucial topic, we have, for example, one objective that is broken down into several key results, which are then owned by people from different teams. Everybody can report back on their part of the cake, which then forms the overall objective.
Within this, you need to talk about metrics and KPIs and establish one common report: does everybody understand the measurement in the same way? Which KPI do you define as the most relevant for where you're standing as a team and as a company right now?

Tip 3: Buddy projects
Even stronger than sharing information is collaborating on concrete projects together. Working in pairs has proven to bring better results and automatically gives each other a clear understanding of where the strengths of the other team lie.
For example, when product marketing works on a new messaging framework with input from the product department, a Revenue Marketing Manager can form the bridge to sales for feedback and enablement. This way, we have a strong marketing core with an extension to two main departments.
Or, on product launches: When a new product is ready to be introduced to the market, product marketing is responsible for understanding the product's features, benefits, and target audience. Revenue marketing, on the other hand, is focused on generating demand and driving sales.
By collaborating, they can create a cohesive launch strategy that includes messaging, positioning, pricing, and promotional activities to maximize the product's impact in the market. And a project team of revenue and product marketing managers makes sure everyone is on the same page.
Tip 4: Unified customer feedback loop
Establish a unified customer feedback loop that integrates insights gathered by both revenue and product marketing teams. This collaborative approach ensures that customer insights are shared seamlessly, allowing for a more comprehensive understanding of customer needs and pain points.
Meet regularly with your customer success team, and do that together. Don't forget to provide value for the CSM team, too, and not focus only on the insights marketing can gain from the customer-facing roles.
The more you as marketing can show other teams how to benefit from marketing knowledge and outreach power, the easier it'll be to be updated about relevant developments at customer accounts.
Having a dedicated customer marketing person in your marketing department is definitely helpful - still you need to ensure that you see customers as at least an important target audience as prospects, so basically everyone is a bit customer marketing.
Still, a big challenge that marketing teams currently have in my experience is enough capacity to really be able to slice down all additional responsibilities within customer marketing.
Having a joint exchange with customer success can be a good first step to keep the awareness high and allocate the most important topics to project teams of revenue and product marketers (and depending on the topic more marketing experts).

Tip 5: Celebrate success together
Recognizing and celebrating joint achievements is essential for maintaining a strong collaborative spirit between revenue and product marketing.
Whether it's surpassing revenue targets, achieving significant product adoption milestones, or delivering a successful integrated campaign, taking the time to acknowledge these accomplishments fosters a sense of shared ownership and pride.
Consider organizing cross-team events, virtual celebrations, or even simple team kudos to highlight the positive impact of your combined efforts.
This not only boosts morale but also reinforces the understanding that success is a result of the collective dedication and synergy between both teams. By celebrating together, you not only strengthen the partnership but also inspire continued collaboration and innovation in future projects.
We work as a global, fully remote team, which does not always make it easy to celebrate successes. For once, these occasions tend to be more easily forgotten in calendars with Zoom links, in which all meetings have a clear agenda. The solution is to make sure to add this as a fixed part in your team meetings.
Also, celebrating is definitely more fun when you come together in person. We try to meet with the marketing department every few months in person. The best way to not forget successes is to have a running document to fill in the achieved outcomes. Doing a retrospective together brings back nice memories and boosts the conversations to celebrate together.
Coming to a true alignment takes time and constant communication - Rome wasn't built in a day. The more united you stand as a marketing team with clear and strong connections to the other departments, the easier it'll be to go through internal (restructuring) or external (new market conditions) changes.
I appreciate working in an agile environment that continuously asks what can be optimized, and that naturally brings constant changes. This does mean you can't proceed with your marketing plans as streamlined as you'd like, because other topics call for attention, too.
But becoming better in alignment step by step pays off eventually. Don't make the mistake of asking for too much right from the start. I try to choose the topics which bring the highest impact and for which we as marketing can bring value to the table, and then choose the next one (as much as possible in a dynamic GTM environment of course).
Being consistent and value-oriented in marketing messaging from the first customer's touchpoint will drive the leads more smoothly through the funnel - so that you achieve the ultimate goal of achieving revenue for your company.