Account-based marketing (ABM) is a strategy that focuses on targeting key accounts with customized messages and offerings. This tactic can be used to grow revenue by focusing on the most valuable customers. When implementing an ABM strategy, it's important to tier your accounts so you can create a scalable, manageable process.
The tiering process is an important aspect of ABM, as it helps marketers segment their potential customers and identify those more crucial, high-value accounts.
In this article, we'll take a look at:
---
Psst! Want to take this article away with you to read whenever you want? Say no more! Download our free playbook today:

---
What is account tiering in ABM?
Tiering accounts involves dividing the account list into three groups: top, middle, and bottom.
The top tier is typically comprised of the company's largest customers who will be given special attention and have their needs addressed first. The middle tier includes more valuable customers who aren't as big of an account but should still receive regular contact from the company.
The bottom tier includes smaller accounts that aren't as important and may not receive any contact from the company, unless they show interest in moving up to a higher level by reaching out or being referred by another customer.
Marketers can then create customized messages and offers for each targeted account or tier of accounts, as opposed to one-size-fits-all communication strategies. Tiering accounts in this way allows marketers to determine where to focus more of their efforts and resources.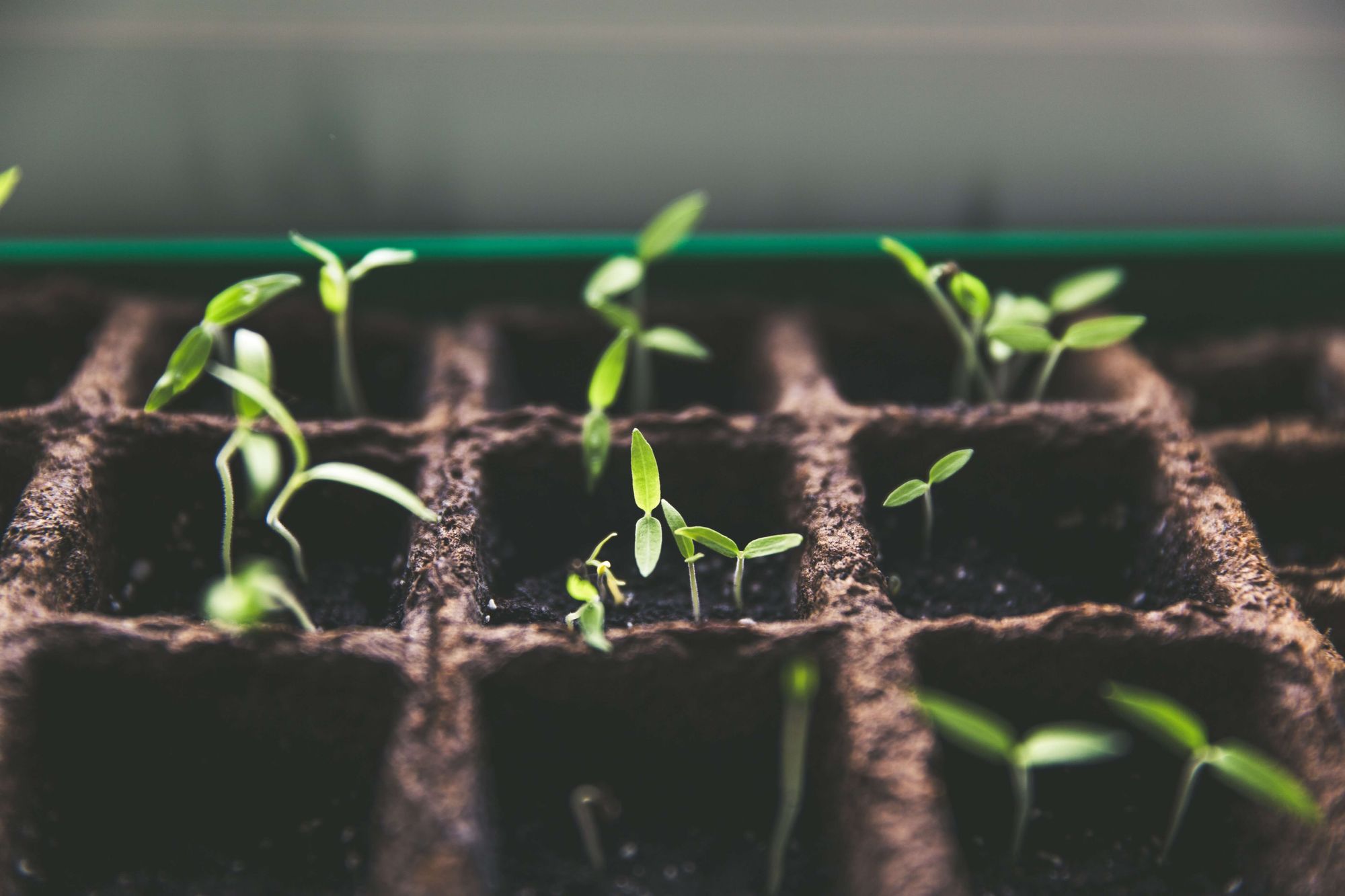 What is account segmentation?
Account segmentation is the process of dividing a company's customer base into groups of customers that share similar characteristics. In the case of tiers, it means separating accounts into Tier 1 (high priority), Tier 2 (medium priority), and Tier 3 (low priority). This way, you can more effectively scale your ABM implementation.
When all your accounts have been segmented into their appropriate tiers, you get a better idea of the number of accounts at each level, and how they can be supported. The higher the tier, the higher the number of touch points and customization marketers use for their campaigns.
Tiers can be determined by a number of factors and priorities, like the expected revenue to be generated, the size of the company, the industry they're in, their expected growth, etc. Depending on your criteria, accounts can be split into Tier 1, Tier 2, or Tier 3, with the most important accounts at the top in Tier 1, and the less important accounts at the bottom in Tier 3.
Tier 1 (target accounts)
Accounts in the highest tier get the most attention as they've been deemed the most valuable and are likely to provide the highest ROI (return on investment). So each account would get its very own customized plan, personalized content, and bespoke campaigns directed toward them.
You need to research the companies and identify the relationships and connections within those accounts.
Your marketing plays will be designed for each specific account, and this one-to-one approach means you can better identify the needs of each account, and provide them with the right content/messaging at the right time, increasing the likelihood of bringing them on board as a customer or retaining them.
Tier 2 (engaged accounts)
Tier 1 keeps track of those most important accounts, while Tier 2 requires you to focus your account-based marketing efforts on a broader list. This list will have more accounts, and will still require research, but it'll be more limited and less time-consuming than the time spent on those in Tier 1.
Since the accounts are a bit less valuable, the research will be less detailed. But, you should still ensure you have quality data for each account and identify the key people involved in those organizations.
You may not completely personalize marketing plays and content, but you'll still want to provide them with highly relevant touchpoints based on their industry or customer persona.
Rather than a one-on-one campaign, it's likely to be one-to-few. Instead of fully bespoke content, the content may focus on a particular demographic element with a personalized first or last paragraph.
Tier 3 (prospective accounts)
Tier 3 is for the accounts with the lowest priority. They are accounts you still want to target, but perhaps you don't have the resources for personalization or customization, so these smaller accounts will make up the largest tier and will require the least amount of resources and effort.
Your targeting for these accounts will be more broad and general, perhaps segmenting based on industry or a particular service or product you provide. Mostly, you'll use tactics seen in traditional marketing but with account-level targeting.
You'll use demand generation strategies that, instead of scoring leads, will allow you to track the engagement of these accounts until they've been sufficiently warmed to be moved up to the next tier.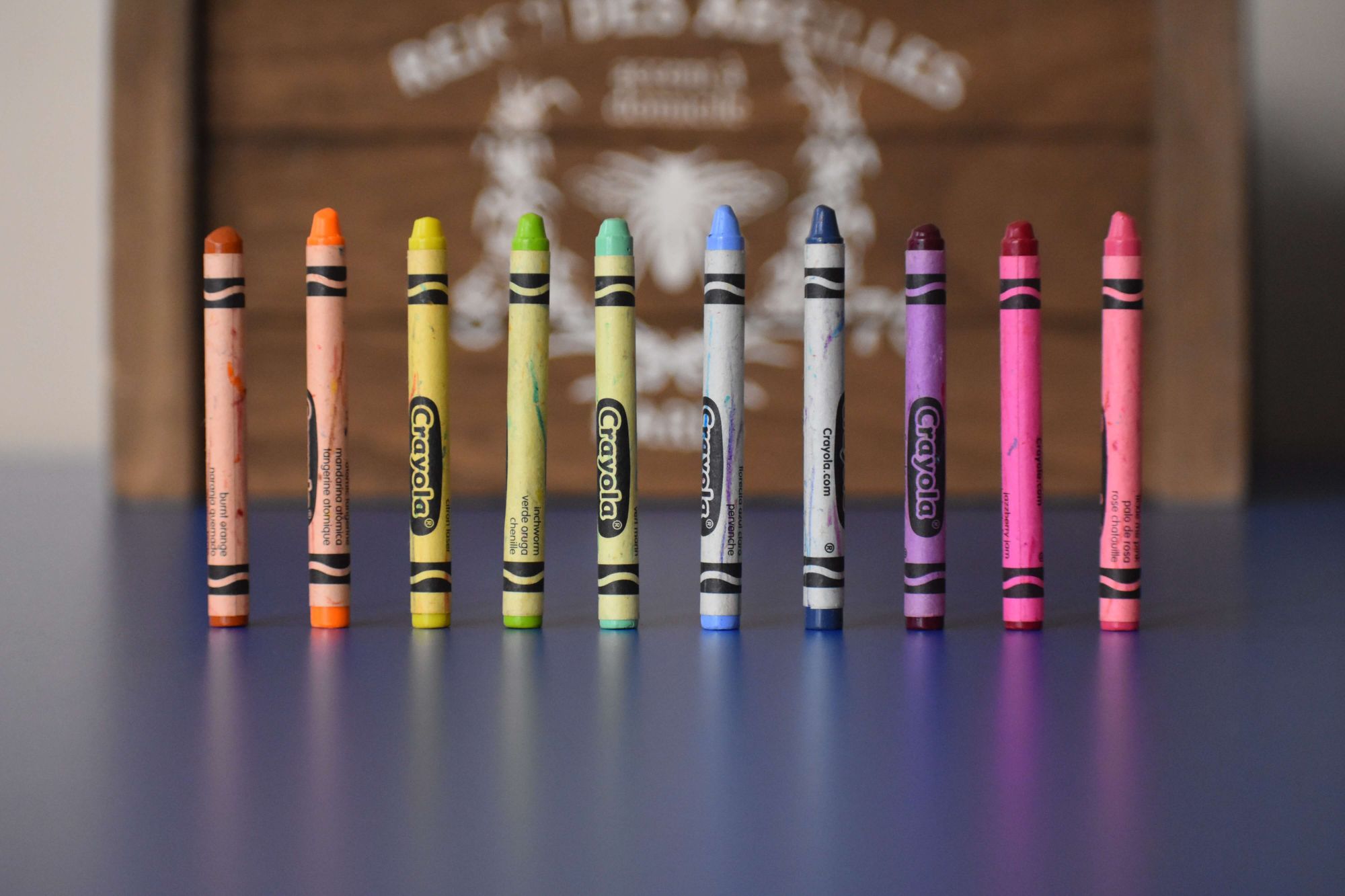 How to identify the right accounts for account-based marketing
ABM can produce a great ROI for B2B brands. It's a strategy that focuses on directing your marketing and sales efforts towards your most high-value accounts, so you get the very most out of your work.
By hyper-focusing on the leads that are the most beneficial to your business, you can half the amount of sales time wasted on unproductive leads and see a revenue increase of over 200%!
To achieve this, ABM aligns your sales and marketing teams into a cohesive unit that focuses on each of your accounts. It's a proven strategy, with 84% of marketers citing ABM as a means to improve relationships with existing customers and increase overall CLV.
But to get started with ABM, you need to know which accounts deserve your time and focus. It's all about building long-term relationships with those high-value customers, so you need to know how to connect with the right ones.
Define your goals
The first step to picking the right accounts for your ABM strategy is to define the goals of your campaign. You need to understand what business objectives you're trying to achieve with these target accounts.
Once your goals have been decided and agreed upon by both the marketing and sales teams, you'll then have a much clearer idea of the right accounts to target. Some examples of goals for ABM include:
Re-engage big prospects from a closed-lost deal
Drive engagement
Upsell, cross-sell, or renew existing customers
Accelerate deals
Having clear goals will also help you decide how much time and resources are needed to close your target accounts. For goals that include targeting the right accounts for ABM, you'll need to define your ideal customer profile so you can pick the accounts that match it.
Create an ideal customer profile
An ideal customer profile (ICP) is the buyer profile that represents your perfect customer and can be used as part of your ABM strategy to identify target accounts, as it'll help you better understand your target customers.
It allows you to define your customer's problems, challenges, needs, etc, and choose the right products and services you can offer them to resolve their problems.
With an ICP you can focus on the accounts most likely to do business with you, so both the marketing and sales team can have an idea of which accounts are worth pursuing. Here are some examples of the kinds of metrics you can use to define your ICP:
Industry
Size of company
Budget
Location
Annual revenue
Buyer behavior
These kinds of data points can help you identify what your ideal customer looks like and identify the qualities a lead needs to have to be able to buy from you.
If they don't meet all your predefined characteristics, then you can disqualify them from your ABM strategy so you're only spending time and resources on customers that are the best fit. This kind of information about your accounts can be found in a number of sources, like annual reports or LinkedIn.
Once you have the ICP accounts identified, you need to review the companies matching these qualities on a regular basis to see who is worth making a target account. ICPs can provide you with a great source of target accounts that leverage the inbound funnel you've already built.
Account tiering
When you have your list of target accounts, you then need to narrow it down further so the list isn't too overwhelming for the sales team.
Targeting individual accounts requires time and resources as they'll each need personalized messaging, so you'll need to pick just a few accounts that are a good match for your ABM campaign. By tiering your accounts, you can find the ones that are the best match for your ICP.
Consider a three-tiered system for your accounts:
Tier 1 - accounts that are a perfect match for your ICP
Tier 2 - accounts that are a good match but have a low lifetime value
Tier 3 - accounts that don't match your ICP
Tiers can help you determine if a target account is worth pursuing, and a customer relationship management system can help to create a workflow that identifies the accounts that match up to your ICP.
Data-driven account-targeting
Data is one of the most powerful tools in marketing, and it can help fuel your ABM strategy. There are two key kinds of data that you can use to create company-level insights: firmographics and technographics.
Firmographics are the company characteristics that will predict a good fit for your accounts, like the size of their company, the industry, number of employees, estimated growth and revenue, and their location/s.
Whereas technographics refers to the technology your target accounts currently use or want to invest in. This allows you to determine if your kinds of products and services would be complementary to what they already have or provide a competitive solution.
By using these two data points, you can create a deep account-based intelligence, and your marketing and sales team will be better equipped to identify an account's needs and their likelihood to buy.
Identify key stakeholders
Once you've got your accounts identified, you need to determine the key stakeholders within those companies, the individuals who hold the purchasing power. You'll need their specific details like their job title, their level of influence, their place within the company hierarchy, etc.
These insights are crucial for helping you understand what kind of messaging you need to prepare and how to personalize the content towards these individuals.
For smaller companies, the stakeholders may only include a couple of people, whereas larger accounts may have many. So you'll need to personalize a plan for each so you can create a smooth experience for these potential buyers. These insights will not only help with the personalized experience but will build trust and credibility within your brand.
Creating bespoke content experiences for account tiers
Okay, so you might be thinking that there is no way you can target each of your accounts individually. You'd be correct - personalization takes a lot of time and effort so you can't put that effort into each of your accounts unless you have a time machine!
That's why there are ABM strategies, ensuring you get the most out of your time and your customers get the most out of your content. Win-win!
Strategic
Strategic ABM is hyper-personalized, one-to-one marketing. This strategy does have you researching and understanding each account on a deeply personal level. The abbreviation MUBRIPE can help you to build your strategic ABM strategy.
M - Map out buying centers for each customer account.
U - Understand the potential revenue.
B - Build an organizational chart. (Who do you know and/or need to know?)
R - Research business priorities and motivations.
I - Identify relations and connections to the account.
P - Publish detailed account files and update them regularly.
E - Engage internal communication channels dedicated to each customer.
Since this approach is so personalized (i.e. time-consuming) you should only have a handful of accounts that receive the strategic treatment.
Scale
Scaled ABM is slightly broader - you're looking at a one-to-few approach! You still want to customize some aspects of your content but you can reuse some of it with other accounts. When it comes to your research, you should use the three-to-five rule. This means you should spend around three minutes to find five selling points for your outbound emails.
Another rule to try for scale ABM is the 10-80-10 rule. This involves personalizing the first 10% of an email (the opening), then using a templated main body to get the key marketing points across (80%). You should also personalize the last 10% of the email (the ending). This should give you a good balance between personalization and time spent.
Programmatic
To create a little personalization and save time, automation can be your friend. Programmatic ABM is known for the use of automation and AI to subtly personalize your content with lower effort than other ABM strategies.
Although this method doesn't get you super personalized content - it can help you to reach out to more accounts in record time.
Which accounts should receive VIP content?
The great thing about the ABM strategies listed above is that they can all be used simultaneously for different clients. This section will help you to decide which accounts should receive VIP content and which should have scale or programmatic interactions.
This is all about balance, you need to have fewer accounts in the more time-consuming groups - but you can't spend all your time on any one group or you will miss out on valuable leads!
One to one
Your one-to-one accounts are your VIP clients. They have high potential revenue so it's important to ensure they get lots of time dedicated to them. They should be receiving bespoke content regularly.
One to few
These accounts are smaller and have less value than one-to-one accounts - but are still important. You should spend a smaller amount of time personalizing content for this group - but they should still be receiving customized content.
One to many
Smaller accounts again, and there are so many of them! These are low-value accounts for now (this could eventually change) but they are also the majority of your accounts. Make use of automation to personalize their content quickly, but you should still treat them well. You never know, they might one day become a high-value account!
Account entitlement framework
To understand how to allocate resources to your accounts across these tiers make use of the account entitlement framework.
List your reps
Start by identifying and talking to sales reps. Ask them about how many reps are on each account, how much time they have for prospecting, and what their current budget is. This can give you a basis for where accounts already sit in terms of entitlement.
Set the baseline
Set a baseline for the number of accounts in each tier using best practices to help. Top tiers should be in the 10s, middle-tier should be in the 100s and the bottom tier should be in the 1000s. This may be different business to business though, so make sure this baseline suits your capabilities!
Document each ABM campaign
Make a list of all your ABM campaigns, that's anything that will cost sales reps time or money from the budget. This will help you to understand how you are already spending time and money.
Marking the success of this current allocation could also give you an indication of if this works or not - so you can adjust accordingly.
Input your numbers
Define a reasonable output expectation for any one sales rep based on tier. How much outreach should they be expected to do? How frequently? This will give you a basis to estimate the necessary time spent.
Refine the numbers
In this step, you play around with these numbers until they make sense. Depending on the activities you plan you may need to reduce the number of accounts in some of the higher tiers to make the math add up.
Delivering bespoke content
Now that you've decided what accounts should be targeted for highly personalized content, how do you deliver that valuable content?
Well, you start by understanding what your accounts want to see, then you deliver the content through the right channel at the right time, then you measure the results. But if you want a more detailed explanation, keep reading!
Understand
To understand your customers you need to get your hands dirty with some research. You need to know what it is that your customers need to see, and when they need to see it to create a conversion.
Here are some things to consider when trying to understand your accounts:
Map the customer journey.
Create buyer persona information for each stage of the customer journey.
What are your customers' problems? How does your product or service solve that problem?
How can you add value to your customer?
Deliver
Once you understand what your customers want to see, you need to deliver that value. The right message at the right time to the right customer can go a long way.
Here are some things to consider when looking to kick off your personalized ABM campaign.
What communication method will you use? Direct mail, PPC ads, social media, web personalization? Or simply email? Perhaps a mixture.
When is the best time to target your customer? In the morning, when they check their work emails? Or in the evening, when they get back from work?
Measure
And last but not least - to ensure that your ABM campaign is working you need to track and measure your success. This means you can change out tactics that aren't working and make a new game plan, or be confident your AMB campaign is going swimmingly!
Final thoughts
Tiering your accounts allows you to prioritize your customers/potential customers to better fit your marketing campaign.
You won't be able to engage all your accounts with the same campaign, and nor should you try, as it'll not only overwhelm your sales reps, but it'll funnel too many resources into the wrong accounts when they could be better prioritized elsewhere.
It makes time for you to set up the correct account tiers, but once you've collected enough data about your target accounts and segmented them accordingly, you'll be able to narrow down the accounts based on their willingness to buy and push more of your marketing efforts towards those that'll provide you with the best ROI.