Revenue is the lifeblood of a company.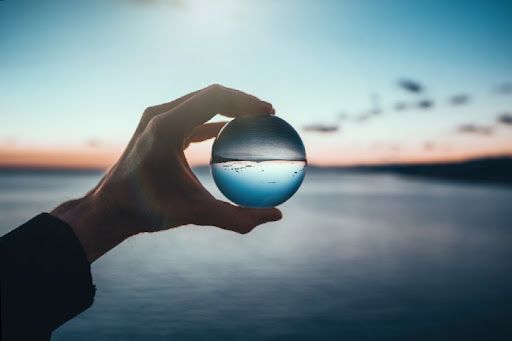 As enterprises embrace the growing role of marketing in business growth, revenue has become a crucial metric to track. In response to this, revenue marketing has emerged as a strategy to gain growth while businesses bridge the gaps between the marketing and sales departments.
Now more than ever, executives demand that marketers demonstrate their role in business growth and revenue generation. This means that marketers must re-examine their efforts to demonstrate that their activities positively impact ROI.
Today, businesses that incorporate marketing operations, sales operations, and revenue operations report higher business growth compared to those still taking traditional approaches to sales and marketing.
One way to leverage teams to create a scalable marketing strategy is to become a revenue-driven marketer. A revenue driven-marketer works with data to prove the impact of marketing initiatives in attracting new leads, converting them into customers, and retaining their business. Here are six tips to help you harness your inner revenue-driven marketer.
1. Learn how to develop marketing goals that increase revenue
Understanding your company's revenue goals is the first step in establishing effective marketing goals. Goals defined in this way are actionable because you can attach a figure to them. Knowing your company's revenue goals also helps the revenue-driven marketer set useful KPIs to determine the impact of each marketing initiative.
Here are a few tips to keep in mind when developing marketing goals based on the overall business revenue goals:
Identify the revenue you need to generate from your marketing efforts. For instance, if you need to grow revenue by 30%, you must establish how much the thirty percent represents and the timeline to achieve it.
Determine the number of sales you need to meet the revenue goal.
Identify the target close rate and opportunities you will need to achieve the revenue goal. Work backward from the goal. For example, if one customer brings in $1,500 per year, how many customers do you need to bring in $12,000?
Identify the number of sales and market-qualified leads you need to reach your goals.
2. Plan and execute marketing campaigns that establish brand recognition, generate leads, and drive sales
Marketers often generate leads from new audiences who are unaware of the brand or the solutions offered. Alternatively, these audiences can be leads who already know about your products and have interacted with your content or bought from you previously.
Planning and executing a successful marketing campaign to generate leads and sales can be summarized in the following steps:
Set a purpose for your campaign.
Identify KPIs that will help you measure the progress of your marketing goals.
Define your target audience based on their buying journey, pain points, where they are online, the kind of content they engage with, and the type of problems your product solves.
Identify the marketing channels that you will use to meet various marketing goals.
Determine the costs and budget for your marketing campaigns.
Determine the type of content you will create for the marketing campaign, including the ideal content for each marketing channel you choose.
Determine who will handle activities in the campaign (they can be employees or freelancers).
Set a timeline for your campaigns.
3. Measure campaign results effectively
A revenue-driven marketer can demonstrate the impact of their marketing initiatives on a company's revenue. This calls for setting and tracking the right metrics. Remember: Metrics + Inspiration = Revenue
Too often, marketers track vanity metrics, but they fail to look at more important metrics, such as the amount of revenue generated from engagement with content. Keep in mind, that content produced now may not generate leads immediately. Instead, continue to consistently produce content geared toward the needs of your ideal client persona to ensure they know who you are, whether they're ready to buy now, next month, or next year.
Metrics on campaign channels
Email marketing
If you're sending out regular emails, some key performance indicators to track include open rates, click-through rates, and unsubscribe rates. These metrics tell you whether your emails are appealing enough for users to open and engage with them. In the case of unsubscribe rates, they can also tell you which content does not resonate with your audience.
Sales enablement
The metrics to track for your sales enablement process include the lead-to-customer conversion rate and the opportunity-to-customer conversion rate.
Product marketing
Product marketing metrics include adoption rates, conversion rates, and revenue. They tell you how much your audience is interacting with your content. Other metrics include organic traffic, return on marketing investment, referral traffic, customer acquisition cost, customer retention rates, and customer lifetime value.
4. Continuously optimize your marketing efforts
One significant way to achieve continuous optimization is by drawing actionable insights from data. Unlike looking at vanity metrics such as post likes, examining your data helps identify patterns and trends across various marketing channels.
Marketing optimization, especially using data, involves collecting data, cleaning data, analyzing the data, and implementing the insights you gain from that data. You can also use data to track a customer's journey from their first contact with the organization to when they make a purchase.
5. Develop cohesive marketing strategies
Successful marketing rides on the collaboration between marketing, sales, and revenue teams. Through collaboration, an organization's revenue, marketing, and sales efforts move in the same direction, ensuring consistency.
The benefits of adopting collaboration as part of a revenue-driven marketing strategy include:
Marketing and sales teams deliver a consistent message and experience to customers. Consistency is key to delivering value-driven customer messaging and higher customer engagement rates.
Increased revenue. When marketers and sales teams collaborate, they generate more efficient results by eliminating duplication and disjointed efforts.
Developing buyer personas that match a company's target audience to curate targeted sales and marketing messages.
6. Understand the trends and developments in your industry
The marketing space is constantly evolving. Whether it's new technologies or marketing strategies, a revenue-driven marketer always has to have their finger on the pulse of the industry. Being aware of trends and best practices in the industry enables you to launch competitive marketing strategies that bring in more leads and revenue to your business.
You can keep on top of trends by listening to top-rated podcasts, following marketing companies and marketers on LinkedIn, and reading reports and studies conducted in your industry.
While keeping up with these trends is important, it's also crucial to diversify your marketing strategies so you're not overly reliant on one tool. The goal is to continue to optimize strategies that work and test new ideas and technologies on a smaller scale.
In addition, by following the trends and developments in your industry, you will be able to hear how others have diversified their efforts and learn from their successes and failures before making your own efforts.
The art and science of revenue marketing
Becoming a revenue-driven marketer involves combining the artistic and scientific sides of marketing. It means being willing to look beyond the likes, shares, or leads your efforts have generated and focus on the positive ROI these leads have brought to the organization.
Becoming a revenue-driven marketer means understanding your company's revenue goals and developing marketing strategies that drive growth and revenue to meet the objectives. It also means working with data to draw insights into what efforts are working, how customers engage with the company, and the returns from marketing investments.