Video content is a top priority for B2B marketers. 86% of marketing professionals are using video as a marketing tool, and it's cited as the favorite type of content that people want to see from brands on social media.
It's predicted that online video will account for a whopping 82% of all online traffic in 2022, so it's a top investment for B2B brands, with over 90% of B2B customers watching videos online and nearly half of these doing so for researching products or services.
For B2B, there's a variety of effective ways to produce video content, from testimonial videos, tutorials, behind-the-scenes videos, and more. But if you're not accustomed to being in front of the camera, the idea can be quite daunting.
In this article, we take you through how you can prepare for a recording and feel more comfortable in front of the camera.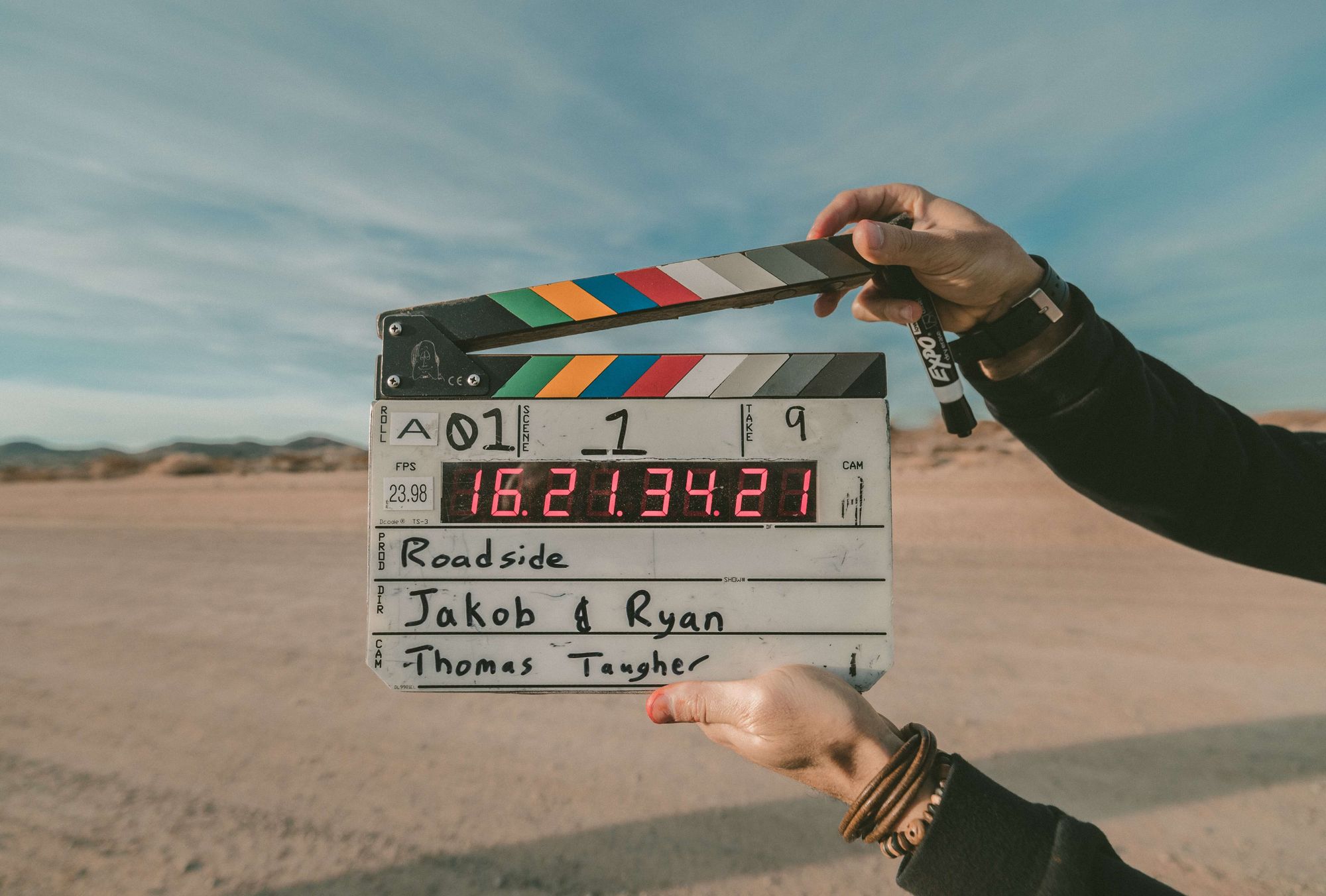 Watch others on video
Appearing on camera can be a nerve-wracking experience, especially if you're trying to emulate someone who seems to do it so naturally. But rather than being put off by these video stars and feeling like you'll never be as good as them, you should try to learn by watching their videos.
Remember, even the best presenters had to start somewhere, and have likely had years to hone their skills to make their on-camera performances appear so natural and effortless. Seek out videos similar to the ones you want to produce and watch how the people on-screen talk, gesture, smile, etc. One of the best ways to develop your skills is to learn and emulate from those who've already mastered them.
Write and rehearse your script
Coming up with a speech on the spot might come naturally to you in a meeting or talking with a co-worker, but it's a totally different skill when you're aware you're being filmed.
Avoid stumbling over your words or drawing a blank by writing up a script for your video. If this approach seems a little too rigid, stick to writing down your main talking points and making some notes that you can refer to during the recording.
Next, rehearse your message. Not only will you get used to the words that you need to say on camera, but you'll be able to hear how it sounds and pick up on any issues. Reading written text out loud can come across differently than simply reading it in your head, so you may need to make some tweaks when you hear it spoken for the first time.
If there's time, consider recording your speech privately and playing it back so you can get a sense of how it sounds. Many people really don't like hearing their own voice played back to them, so you could also recruit someone to listen to it for you and provide feedback.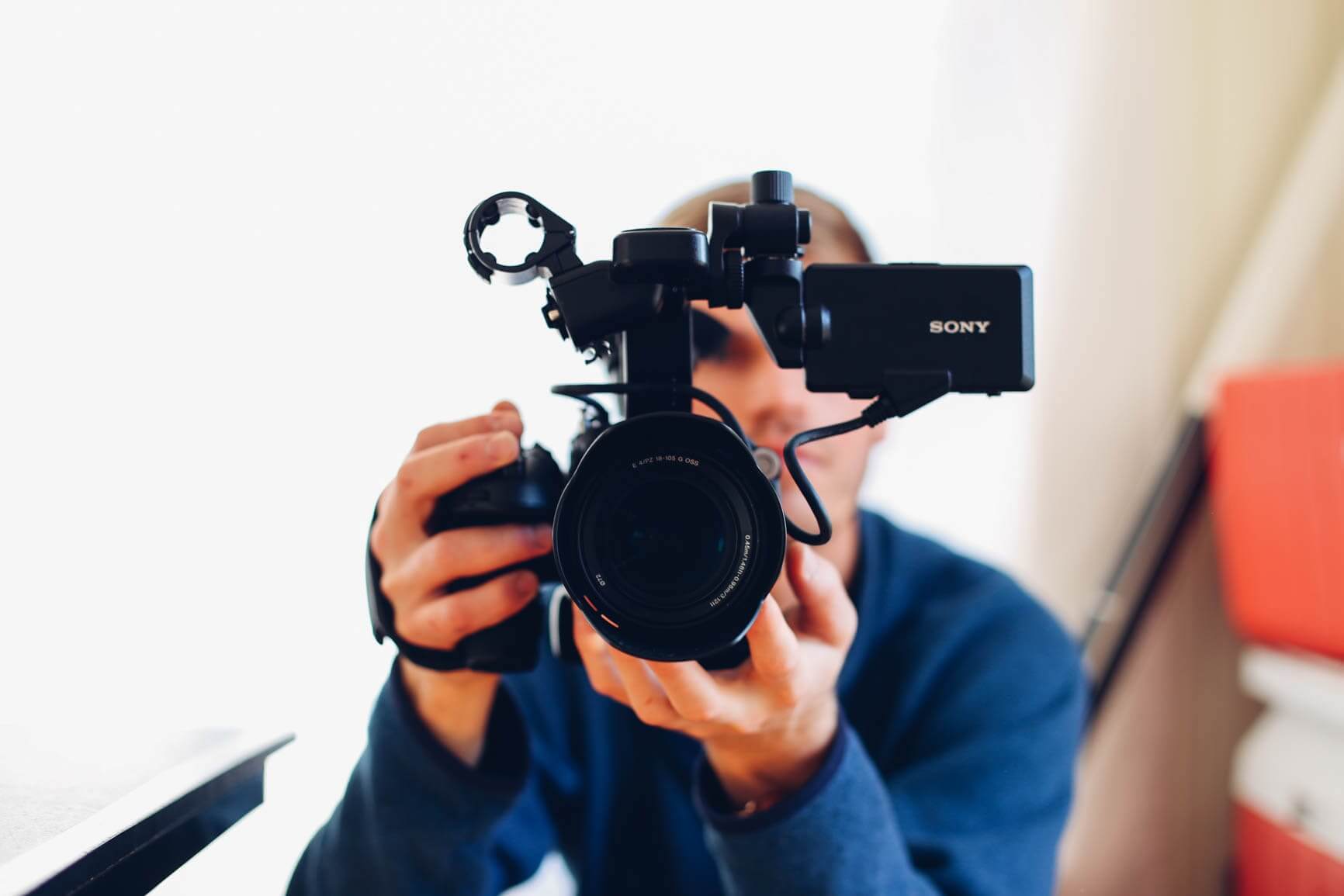 Dress the part
Okay, so this one is a bit more psychology-based, but if you're really anxious about being in front of the camera, every little helps!
Wearing the "right" outfit will depend on the style of your video, as you may dress more formally for certain announcements, or keep it casual in behind-the-scenes footage. But the way you dress will make you feel more confident in what you're saying and add a touch of authenticity to the message.
Dress appropriately for the situation and subject matter in something that will make you feel comfortable. Pro-tip, try not to wear something too pattern-heavy, as this can be distracting for the viewer and might look strange on camera.
Speak slower than normal
A strange quirk of appearing on camera is that it often makes you speak quicker than you normally would, especially if you're nervous and trying to get the recording over with as quickly as possible.
But rushing your speech will make it harder for the audience to follow what you're saying, and you'll likely end up having to do more re-takes. Force yourself to speak slower than usual, taking pauses between your thoughts.
Slowing down can initially feel a little silly like you're talking way too slow, but the way we talk in a casual conversation is much faster than how people talk on camera, so trust us when we say that you'll want to slow down. Taking your time can also help calm your nerves and give you more time to think about what you're going to say next.
Plus, taking the occasional pause to gather your thoughts provides cut-points that makes the video easier to edit in post-production.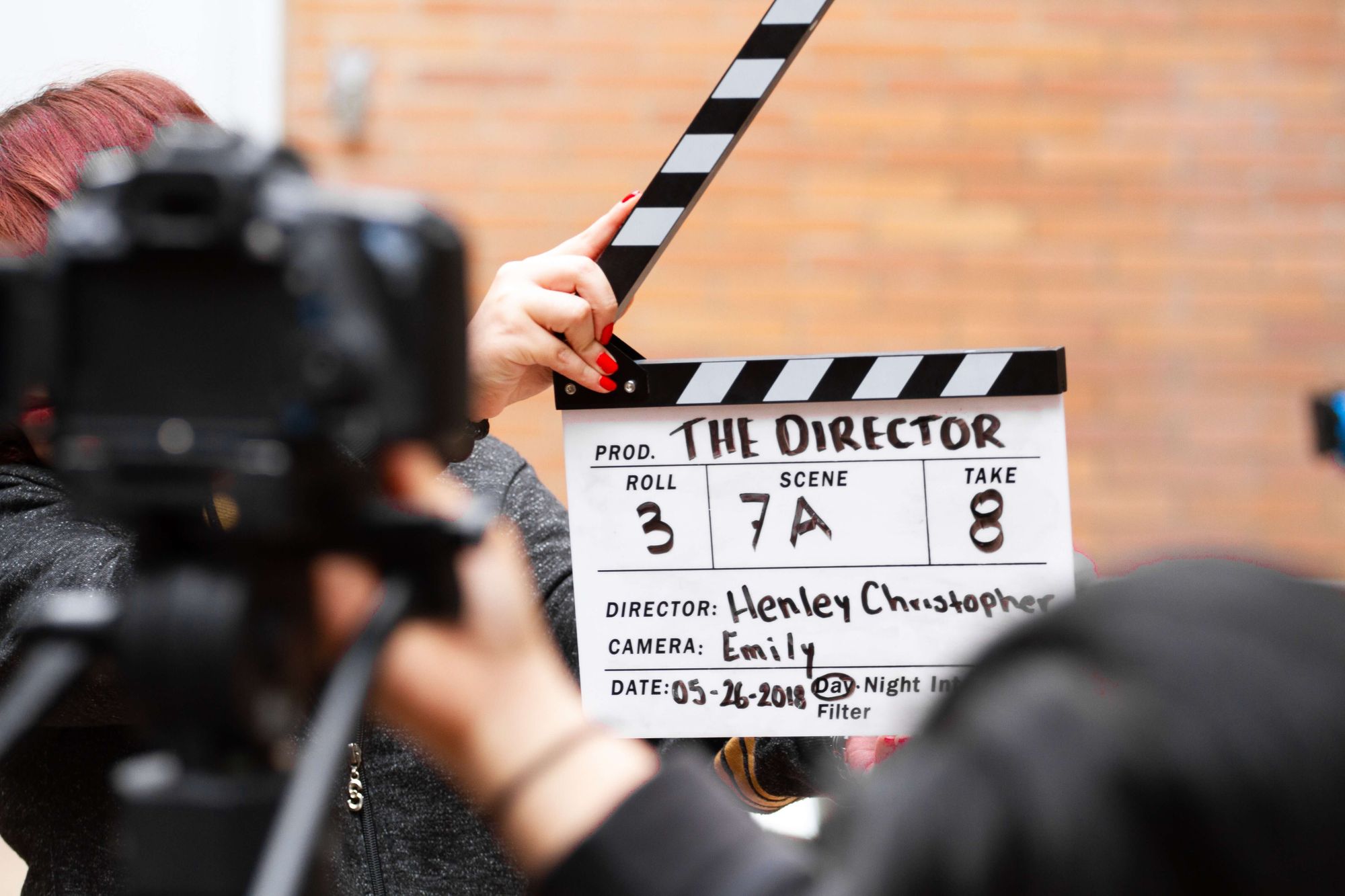 Gestures and body language
If you're going to be filmed standing in front of the camera and talking, you're probably thinking what the heck am I going to do with my hands!?
Gesturing with your hands is a great way to show confidence on camera, and it supplements your words with a natural enthusiasm. The key is to use your hands naturally as you would in a normal conversation, but without overusing them. Again, take a look at some example videos and pay attention to how the presenter uses gestures while speaking and try to emulate them until it comes naturally to you.
As for your body, make sure you're aware of your posture. If you have a tendency to slouch, make an effort to stand up straight, keep your shoulders back and your chin up. Good posture will help you look and feel more confident. Avoid turning your body away from the camera or folding your arms, as you can come across as closed off, and you want to look as open and welcoming as possible.
Look into the camera
When you watch people in videos speaking directly to the viewers, they're always looking right at the camera. This can be pretty daunting or even downright difficult if you're not used to it, but it's essential to get right.
If looking down the lens makes you nervous, you can try looking just a couple of inches above the camera. You could even stick something to the top of the camera to help draw your eye, like a colorful sticky note.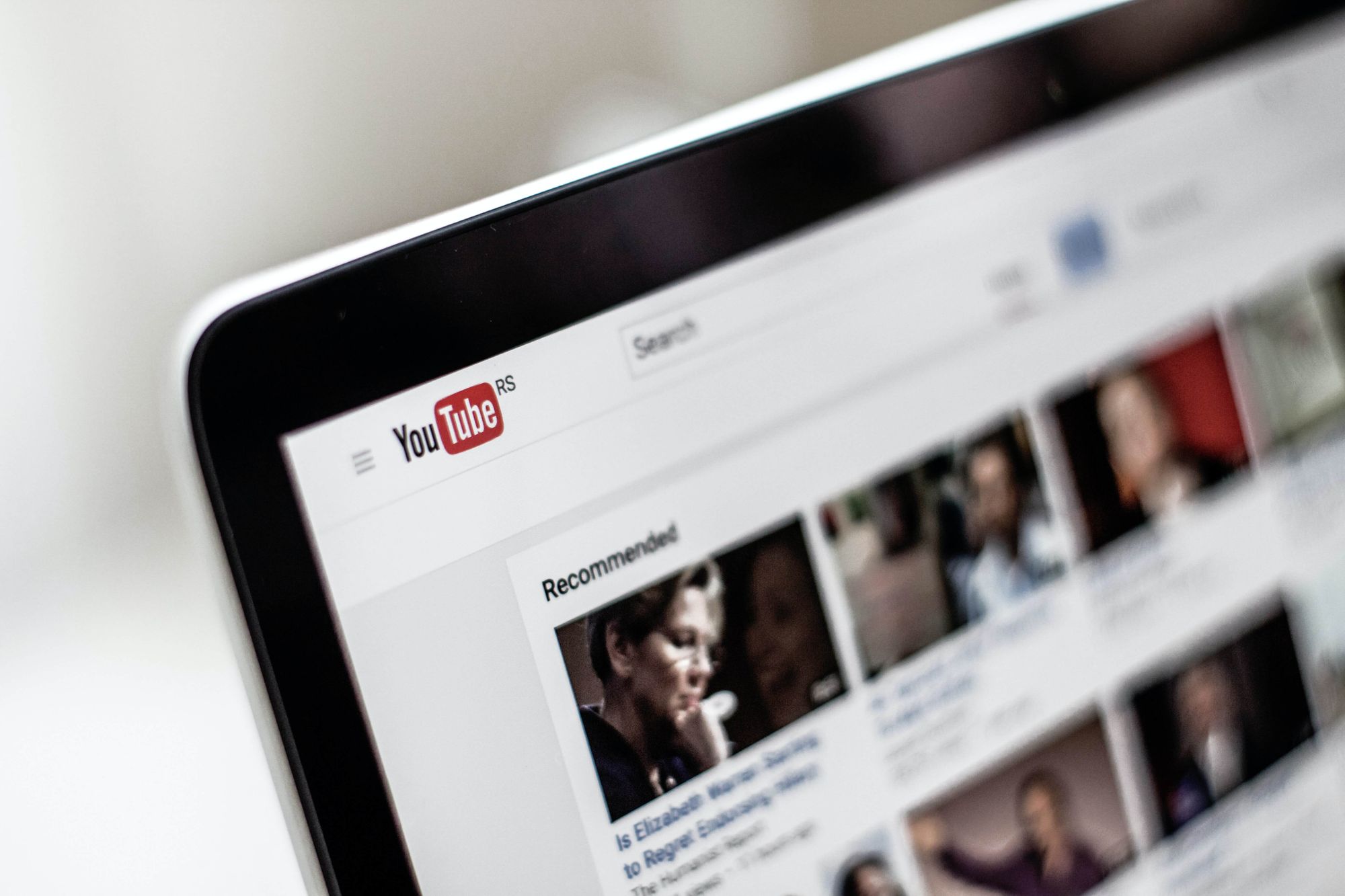 Don't rush
Recording videos can be time-consuming, even if it's only going to be a few minutes long. So make sure you have plenty of time set aside for the shoot and to accommodate any issues that arise like technical problems or people not arriving on time.
Having plenty of time to get it done will also help take the pressure off having to do a perfect take the first time around, helping you feel more relaxed and comfortable.
Mistakes can be edited
Ah, the magic of editing. It can do away with all those awkward fumbles, stops and re-starts, or that dead air where you forgot your words.

While recording, keep the editing process in mind. If you're halfway through your speech and fumble a line, just take a breath, and start that sentence again. Endlessly re-recording your entire speech every time you make a little mistake will grow tiresome and play havoc with your nerves, so just keep in mind that as long as there's a clean take of every individual bit, editing can work around those little mistakes.
Final thoughts
Remember that your video doesn't have to be perfect, especially if you're just starting out. Over time, you'll naturally grow accustomed to appearing on camera and your confidence will grow. Just take your time and learn from the people you admire.
Want more advice about producing B2B marketing videos? Join the B2B Marketing Alliance Community Slack channel!