Video marketing's on the rise full stop, and in the world of B2B marketing, the opportunities are endless.
From sales training and product demos to new feature announcements and quick explainer films, there are lots of use cases for videos and with the apps we're about to run through, sharp results don't require expertise or in some cases, even money.
With this in mind, we've put together a collection of video marketing tools that'll fine tune budding Tarantinos, coax hidden Kubricks, and expose secret Spielbergs. Lights, camera, action.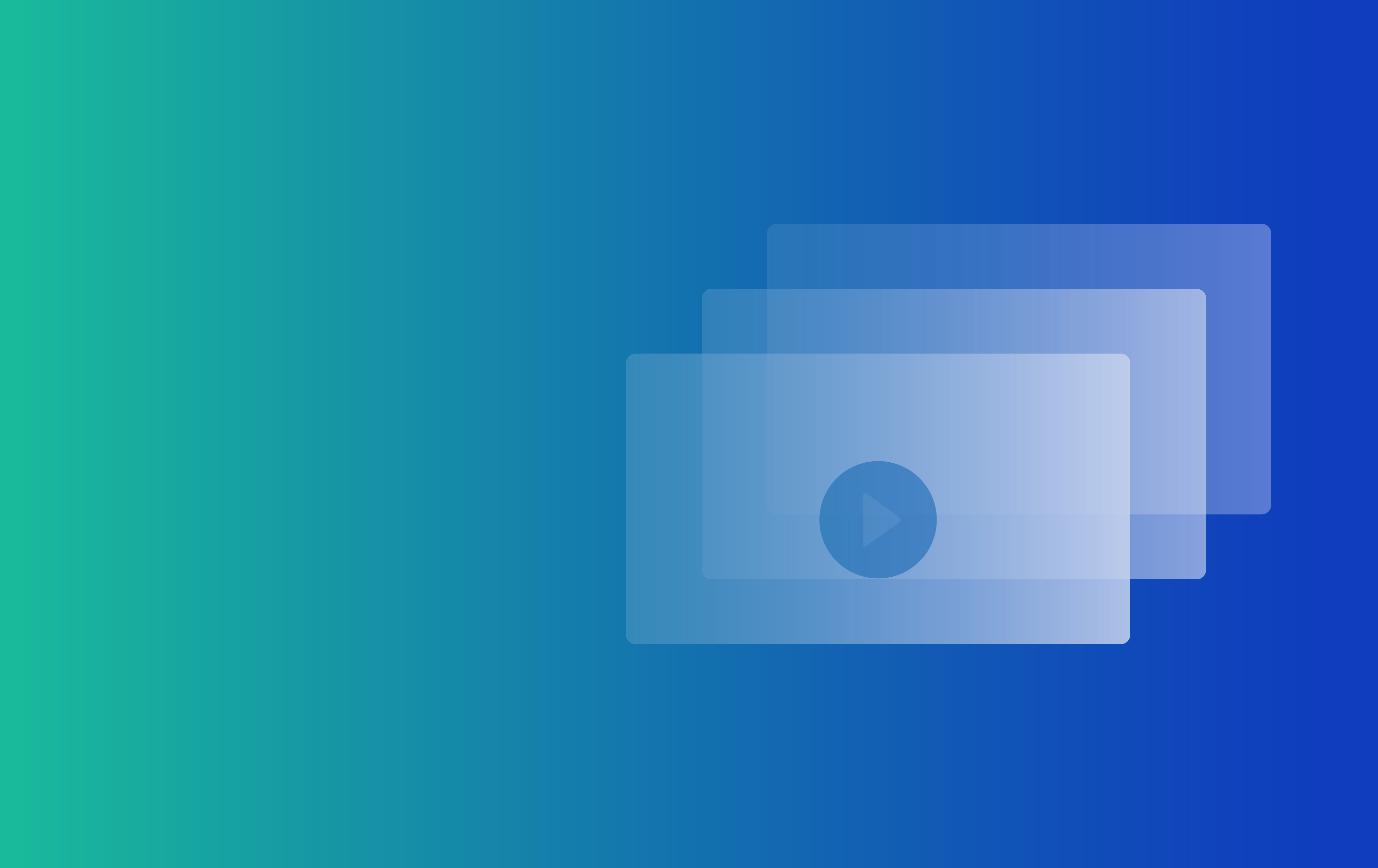 ---
Movie Maker
Movie Maker's a Windows app and can be used to make videos out of photos, video clips and music. Outside of the basics, some of its most popular features include text captions and slides, photo enhancement filters, 30+ transition effects, 30+ fonts, and animated pan-zoom for still photos.
Website: microsoft.com/en-us/p/movie-maker-10-tell-your-story/9mvfq4lmz6c9
Cost:
---
Avidemux
Avidemux is simple in offering but comes without a price tag.It supports various file types (like AVI, DVD, MPEG, MP4 and ASF), has cutting, filtering and encoding functionalities built-in, and is compatible with Linux, BSD, Mac OS X and Windows.
Website: avidemux.sourceforge.net
Cost: free
---
VSDC Video Editor
VSDC is a non-linear video-editing tool with tonnes of visual and audio effects (colour correction, object transformation, object filters, transition effects and special FX), adjustable colour blending parameters, chart-making capabilities (including pyramids, stacked bar, line, scatter, Gantt, etc.), and a built-in DVD burning tool. And much, much more.
Website: videosoftdev.com
Cost: free
---
VideoPad
Compatible with both Windows and Mac, VideoPad supports most video formats, comes with more than 50 effects and transitions, markets itself as the fastest streaming processor around, lets you fine-tune your colours, and has a free sound effect library to pick and choose from.
Website: nchsoftware.com/videopad
Cost: there is a free version but it's for non-commercial use only
---
Blender
Blender's an open-source 3D creation suite and supports the entire process - modelling, rigging, animation, simulation, rendering, compositing and motion tracking, video editing, 2D animation pipeline, the lot.
Website: blender.org
Cost: free
---
Kdenlive
This is another that's open-source but this time it's for video editing. Kdenlive's features include configurable interfaces and shortcuts, 2D title functionality, effects (including colour correction and audio adjustments), proxy editing, automatic backups, and the ability to host virtually any audio or video file.
Website: kdenlive.org
Cost: free
---
DaVinci Resolve
DaVinci Resolve's the industry standard for colour correction, but the video editing software does more than just that. From dual timelines and image stabilisation to dedicated trim interfaces and single click movement between editing, colour, effects and audio, its list of features is long and equips you with everything needed to create a Hollywood-quality finish.
Website: blackmagicdesign.com/products/davinciresolve
Cost:
---
HitFilm Express
HitFilm Express is a free, professional-quality video editor. It works on Windows and Mac, requires an internet connection, and comes with full 2D and 3D compositing, more than 400 effects and presets, tutorials, and unlimited tracks and transitions.
Website: fxhome.com/hitfilm-express
Cost: free
---
OpenShot
Yet another free, open-source platform to make the video marketing tools of choice cut. A lot of people like OpenShot for its fade, slide and bounce animation frameworks; video, slow motion and time effects; 70+ languages; easy title editor; 3D animations; and unlimited tracks.
Website: openshot.org
Cost: free
---

Lightworks
Lightworks is a piece of video software and has been used in the likes of Pulp Fiction and The Wolf of Wall Street - which surely says something in itself! It's intuitive to use, comes with 100s of sound and visual effects, and can be exported in any format (DVD, AVC, YouTube, Vimeo and more).
Website: lwks.com
Cost:
---
Wistia
Some of Wistia's most popular features include customisation (of things like the play button) to ensure your branding's reflected; interactive tools (like CTAs, email gates and annotation links); auto-playing the next video in line on your channel; and leads (from new subscribes, for example) are automatically sent to your CRM.
Website: wistia.com
Cost:
"A new feature called Wistia Channels allows us to create a selection of videos in a very modern clean style and embed wherever we want on our website. It helped us get more videos posted on our site where our visitors are going and increase nurturing initiatives for long sales cycles."
Matthew Morookian, APEX Analytix
---
Loom
With Loom, you can easily show not tell. It makes video part of your day-to-day communication by recording you and your screen, either simultaneously or standalone, and then sharing it with a simple link. No exports. No uploads. No other apps. Just easy.
Website: loom.com
Cost:
---
ScreenFlow
Brought to you by Telestream, ScreenFlow's a piece of video editing, screen recording and sharing software.Some of its most highlighted features include access to 500,000+ media clips; iOS recording; transition, text, animation and freehand annotation tools; GIF-building functionality; and multi-track editing, markers and colour labels.
Website: telestream.net/screenflow
Cost:
---
Soapbox
With nothing but a Chrome extension and webcam, Soapbox has everything you need to create high-quality videos. For many product marketers, it's a must for explainer and training videos, demos, tutorials and feature updates. As well as easy recording, transition, editing and distribution tools, it comes with built-in analytics and alerts to measure activity.
Website: wistia.com/soapbox
Cost:
---
Camtasia
Camtasia's a go-to for product demos and works on Windows and Mac. As well as screen recording, its editing features let you add effects, music, audio, titles, annotations, callouts, quizzes, transitions and PowerPoint slides, and zoom, pan and animate your recordings. On top of product demos, it's also popular in the marketing world for things like video tutorials, how-tos, explainer videos, training videos and webinar recordings.
Website: techsmith.com/video-editor.html
Cost:
---
Vidyard
Record using your screen and camera, personalise your videos with things like user and company names, get automatic transcripts, A/B test up to 16 thumbnails, add engagement data and see who's viewed your video, how long for, off what device, and from where in the world. All with Vidyard.
Website: vidyard.com
Cost: pricing isn't available for their Support and Corporate Comms packages online
---
Vimeo
Vimeo is your friend for all things video hosting. They're embeddable and ad-free, you control who sees them - and when, the whole team can feedback in-app, you can publish videos anywhere - on any device, and with certain plans unlimited streaming comes as standard.
Website: vimeo.com
Cost: all prices based on annual billing
---
YouTube
We're sure this one doesn't need much explanation, but YouTube's a video hosting and sharing platform. As well as the basics, you can live stream, dictate privacy settings, set custom thumbnails, add external annotations, create a custom channel URL, and target your market with adverts.
Website: youtube.com
Cost:
---
TechSmith
Specialising in screen recording and screen capture software, TechSmith's home to Camtasia, Snagit, Relay, Screencast, Video Review, Relay, Morae and Jing (soon to be replaced).
Website: techsmith.com
Cost:
---
QuickTime
QuickTime is a free bit of software that lets you play, record (including screen recording), edit and share audio and video files.Its editing capabilities include trimming, splitting, cutting, copying, pasting, deleting, flipping and rotating.
Website: apple.com/quicktime
Cost: free.

And there you have it! 20 of the best video marketing tools for B2B marketers.

Looking for more tools to help with your B2B marketing? Look no further.
Here's our approved list of email marketing tools.
Need help with your design tools? Check out these handy tools.