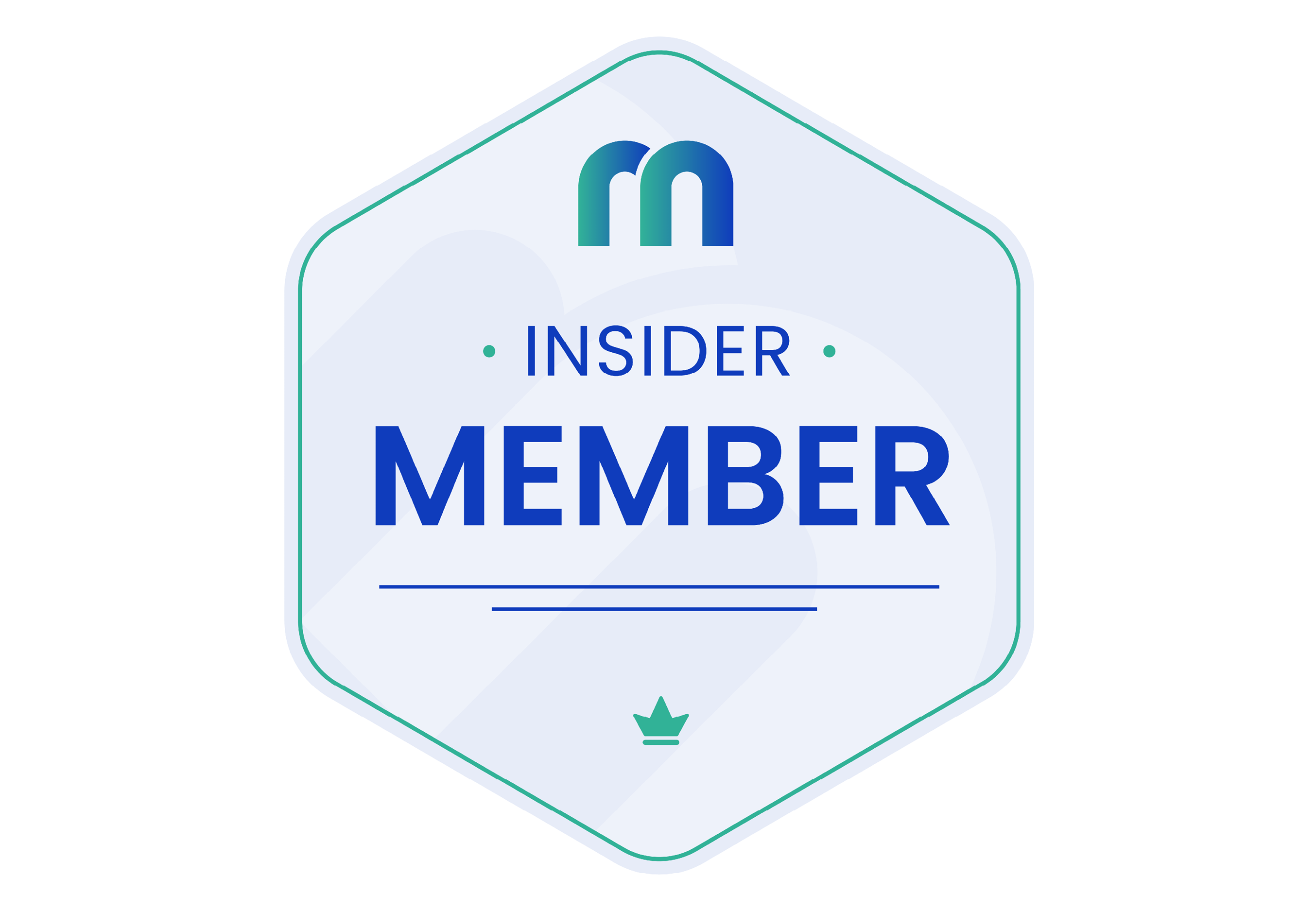 Your gateway to world-class revenue marketing resources.
Access revenue marketing experts, insights, community, networking, courses, and more. For free.
✔ Templates & frameworks
✔ Exclusive content
✔ Community events

✔ RMA Slack community
✔ Ungated access to all reports
✔ Hours of real-world case studies

✔ Weekly newsletters
✔ Competency framework (coming soon)
✔ RMA GPT (coming soon)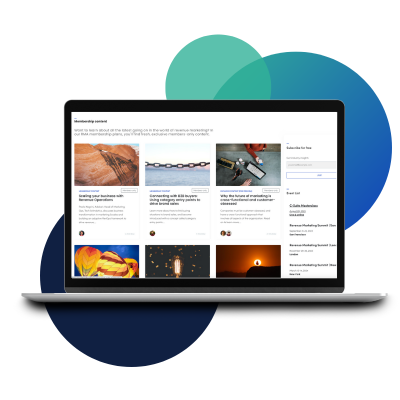 What's an Insider membership?
1,000s of revenue marketers all over the world trust RMA to be the go-to resource for their learning and development. Benefit from our community-led resources through the Insider plan, for free!

Access cutting-edge insights from renowned RevMar experts (at LinkedIn, AWS, Cisco, Meta, and more), courses to help you upskill, battle-tested templates & frameworks, as well as a network of peers to bounce ideas off and help overcome your challenges.

Become an RMA Insider member for endless insights, connections, and real-life success stories... and we'll bet our bottom dollar that you'll be wanting more.
"Revenue Marketing Alliance is a great place to learn more about marketing in general and about revenue marketing especially. They have expert and industry-leading guest speakers and mentors from leading companies in the market and a community of a wealth of knowledge and support and inspiration, it's a great place to learn and also get support and inspiration and networking from members all over the world."

- Mohamed Elgarem, Senior Marketing Executive, EIM Group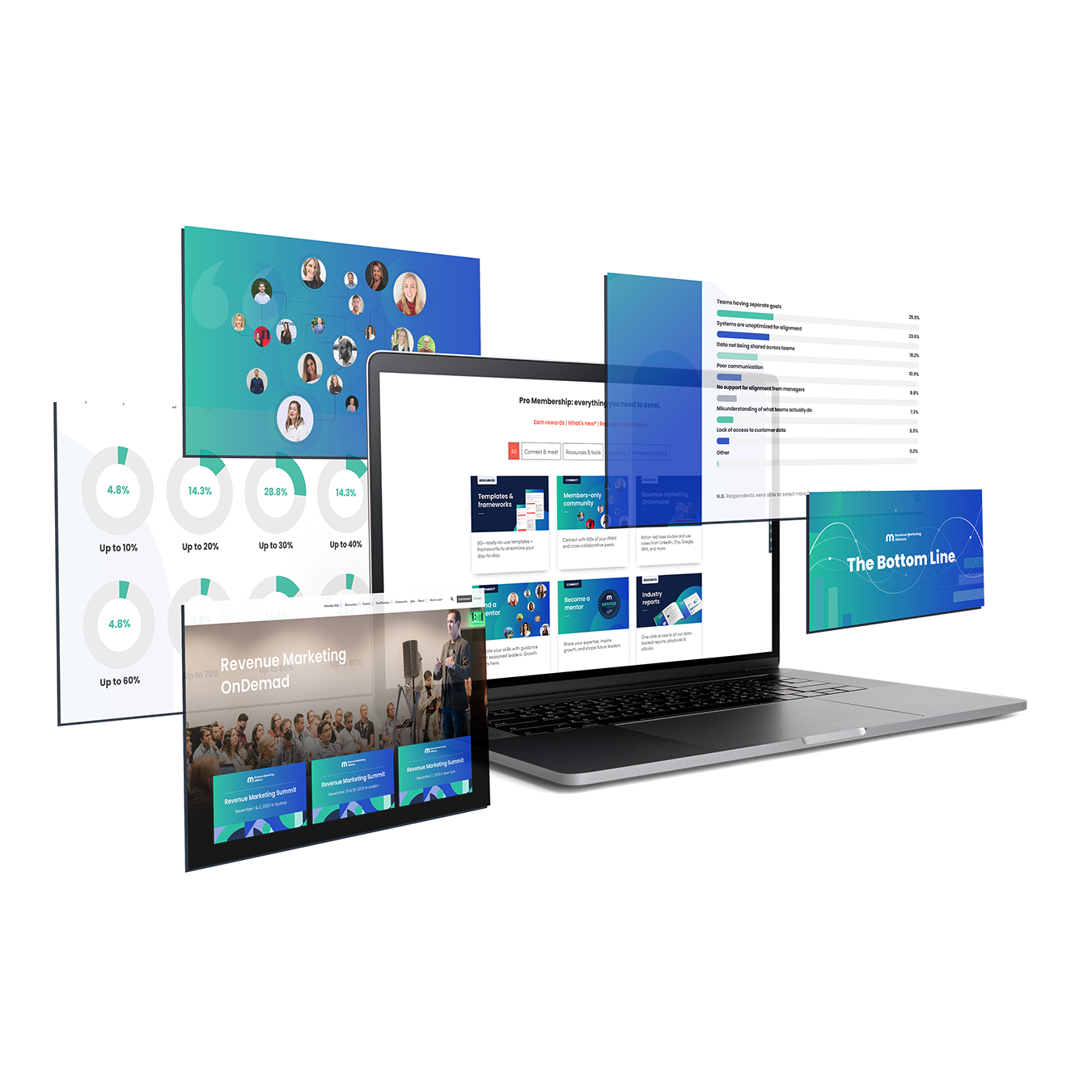 What's included in an Insider membership?
📑 Templates & frameworks. Save time with battle-tested and ready-to-use templates.

✍️ Exclusive content. In-depth thought leadership articles from world-leading companies.

📺 Read-world case studies. Hours of insights from leaders at Google, Reddit, Mastercard, and more.

🧑‍🏫 RMA Academy. Coming soon. Free bite-sized courses for small doses of daily learning.

📚 Ungated reports. One-click access to industry-leading insights to shape your strategies.
---
What do you get?
(Versus what you could get if you go all-in with a Pro plan.)
Outsider
Insider
Pro
Pro+
Public articles
✓
✓
✓
✓
Webinars
✓
✓
✓
✓
Templates & frameworks
✘

4

50+

(Updated monthly)

50+

(Updated monthly)
OnDemand videos
✘

10

100+ hours

(every event, ever.)

100+ hours

(every event, ever.)
Exclusive articles
✘

7

40+

(Updated biweekly)

40+

(Updated biweekly)
Ungated reports
✘
✓
✓
✓
Community meetups
✘
✓
✓
✓
Mentor program
✘
✘
✓
✓
Members-only community & events
✘
✘
✓
✓
10% off all courses
✘
✘
✓
Access to all courses as part of your plan
40% off in-person events
✘
✘
✓
Free entry to a Summit of your choice every year your plan as active
---
Lots of love, from lots of revenue marketers. 💙

"I was lucky to get an opportunity to listen to some of the best brains in the industry and understand their opinion and their experiences. The program was very well organised, the speakers were hand-picked and the topics covered were well researched."
-Vinay Khanna, Head of Marketing at Savant

"All the very best marketing has to offer in one conversation."
-Charlotte Ford, Head of brand marketing & engagement at heycar