As the Head of Marketing at Savant, Vinay is responsible for creating and accelerating the company's marketing strategy and brand recognition across the globe. Vinay has significant experience in marketing and product development, event management, branding, lead and demand generation, public relations and investor relations, strategic planning, revenue management, organizational design, and innovation.
Vinay spoke at our Revenue Marketing Summit in London in December 2022, on "The Business Impact of Revenue Enablement". In this case study, he discusses:
How he heard about the event
His experience as both a speaker and attendee
The value he got from the event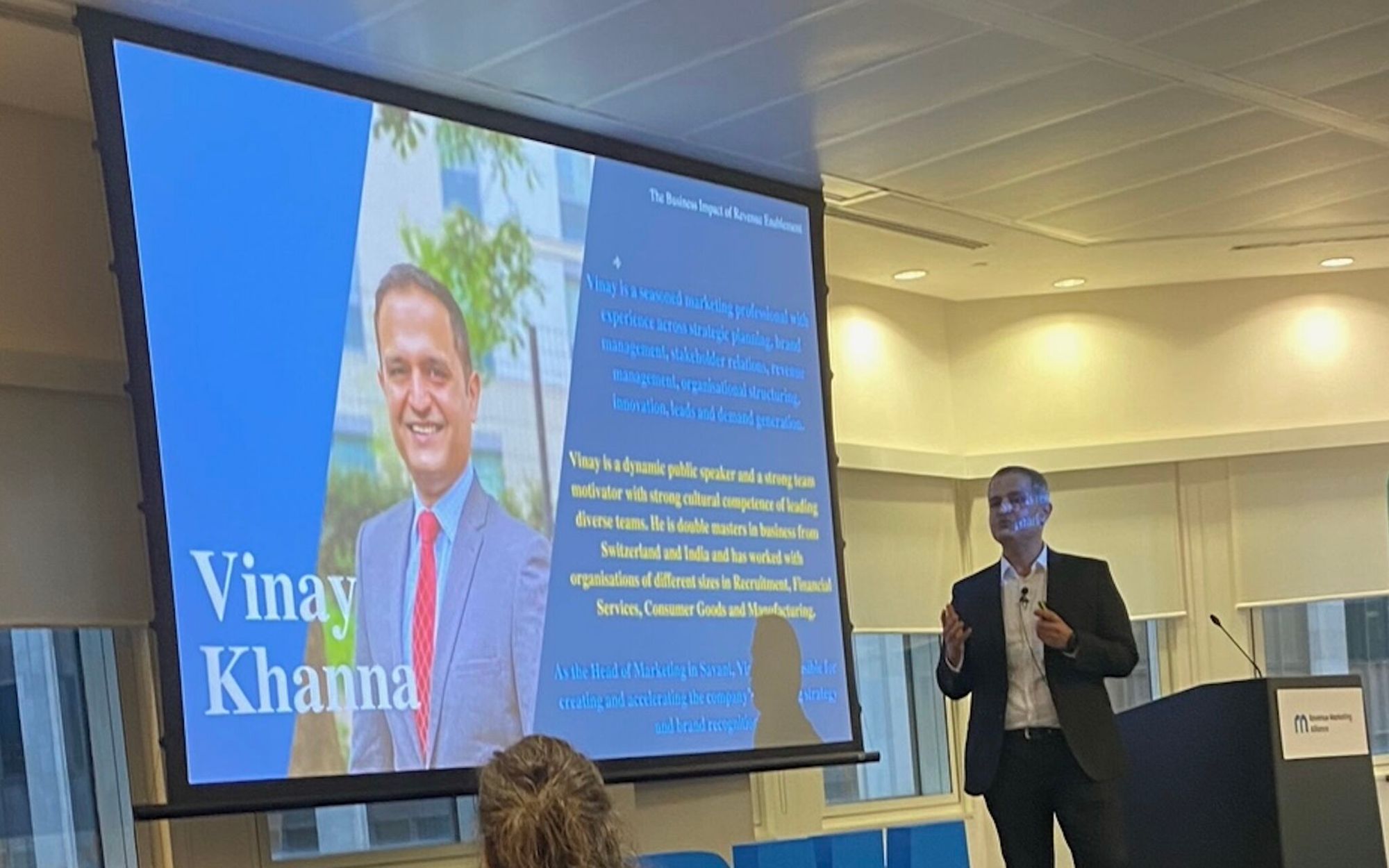 How did you hear about the London event and why did you decide to take part?
"I came to know about the RMA through their digital presence. I recently moved to the UK for my work and was searching for a community of Revenue marketers to brainstorm innovative ideas and discuss latest trends. The community attracted my attention at the first instance as it comprises qualified professionals from various sectors and industries."
Can you tell us about your experience at the London event as a speaker and an attendee?
As a speaker:
"I was happy to share my views on an emerging topic of Revenue Enablement with the fellow marketers in the summit and very proud of the engaging responses I received from them. It was interesting to hear listener's experiences about aligning sales and marketing on the enablement domain and the productivity they believe can be extracted from."
As an attendee:
"I was lucky to get an opportunity to listen to some of the best brains in the industry and understand their opinion and their experiences. The program was very well organised, the speakers were hand-picked and the topics covered were well researched."
What kind of value did you get from the event?
"I learnt a lot of new tools and techniques, being used by my fellow marketers and discussed methodologies of enhancing the overall performance of commercial teams."
Would you recommend a future RMA event to others?
"Yes, absolutely."
---
Want to get involved in our events? Contact our events team! Or join our Revenue Marketing Alliance community Slack channel to keep up to date with future events.