Building a dedicated community among your customers is an effective way to not only retain them, but gain new ones. One way to do this is with user-generated content (UGC), which is becoming an increasingly important part of any B2B content marketing strategy.
UGC is unpaid or unsponsored social posts/blogs/reviews/videos shared by your customers, like a post about a positive experience they had with your company or sharing a video of themselves using your products. It's an easy way to spread positive messaging about your brand.
It's a pretty basic concept. Customers are more likely to trust other customers' opinions about a brand than the company itself. All brands will post about how great their products and services are, but if that can then be backed up by real customers confirming it's the truth, there's a lot more authority and validity behind the claim.
It's already worked very well in the B2C space for years, with 92% of consumers being more likely to trust non-paid recommendations than any other kind of advertising. So it's time for B2B to reap the benefits of UGC, especially when it's the most valuable form of content to B2B buyers.
💡
Peer references remain the single most powerful driver behind most B2B buying decisions. In fact, SiriusDecisions surveyed over 600 B2B marketers last year in a B2B Buyer's Survey and found the following:
-
In the early buying stages, 51% say peer referrals are their MOST FAVORED content
-
In the mid-buying stage, peers are ranked as the MOST INFLUENTIAL information source (23%)
-
In the late buying stage, peers are the MOST TRUSTED information source (29%)Larisa Sandu

In this article, we'll take a look at why UGC is so important for B2B brands, and how you can utilize this kind of content in your marketing strategy.
Benefits of user-generated content
If leveraged well, UGC can be a huge asset for B2B marketers. With the likes of social media posts, comment sections, and video content, it's easier than ever to share user-generated content and boost your brand's profile online.
When people post about your brand on their own social media profiles, you maximize your brand reach into networks of people who may be unfamiliar with your company. People are much more likely to trust other people than a faceless organization, so UGC can help to give a human face to your claims of how awesome you are.
You'll see natural SEO benefits as people link to your website through their own blogs and profiles, and these backlinks can improve your SEO rankings. In B2B, this can be very effective as major companies are likely to have high prestige when it comes to SEO, making their backlinks very valuable.
UGC is also a great way to retain your customers and upsell new features. When you share your customer's content, it shows that you care about their business and the success they're having with your products, which is essential for customer retention when you consider that  68% of customers would go elsewhere if they felt a company didn't care about their business. For upselling, any customers showcasing some snazzy extra features that cost more could encourage others to upgrade through the power of FOMO.
Not to mention that user-generated content is extremely cost-effective, essentially producing free advertising for your brand.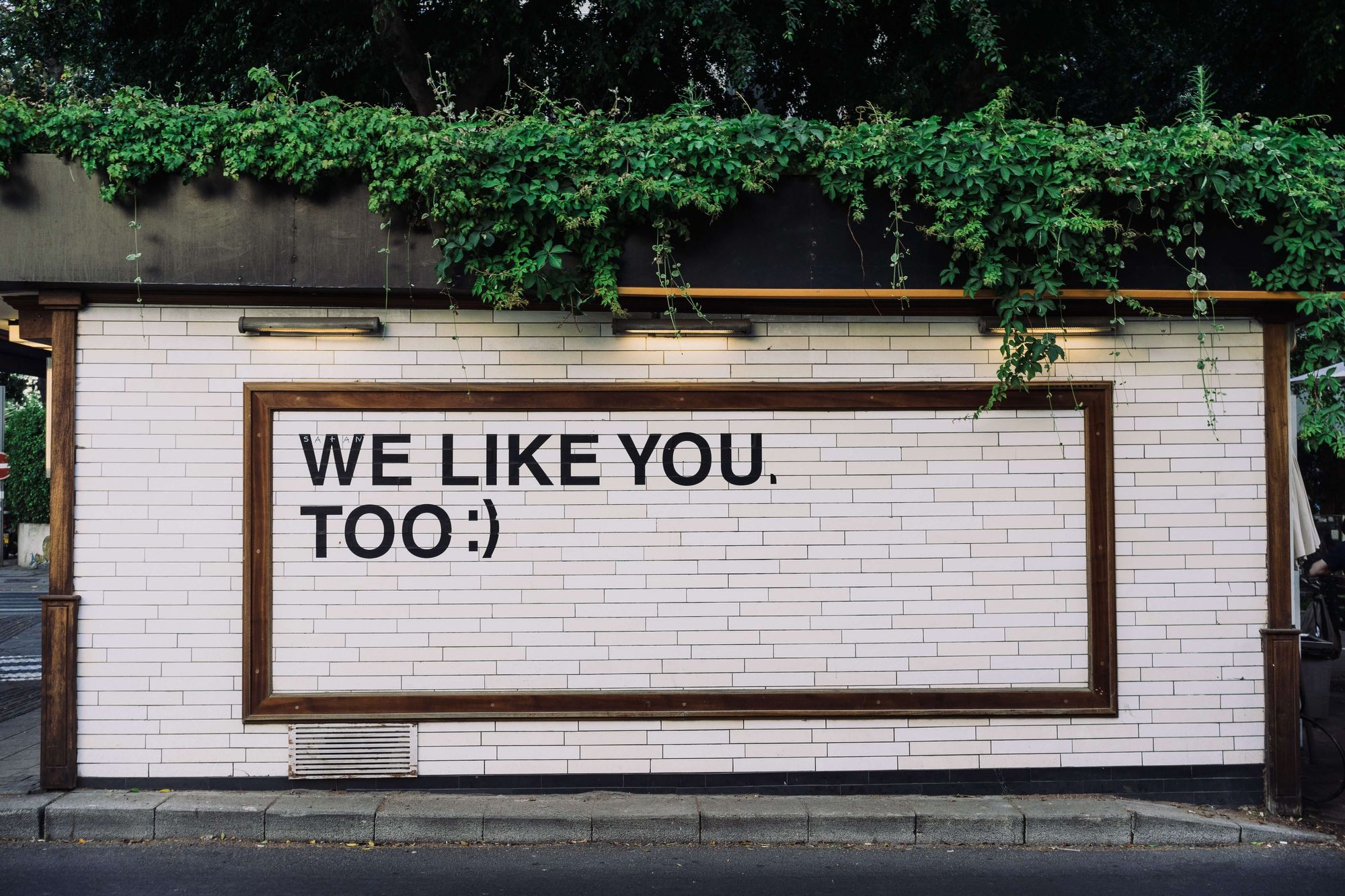 Types of user-generated content
Guest bloggers
If you have a bank of influencers or thought leaders in your industry with a significant following or level of authority on a certain subject, they could be a great source of content for your website.
Asking for content contributions from non-employees is a great way to utilize their expertise and produce content that will resonate with your audience. You can ask for permission to repost already existing articles or see if they'd be willing to produce new content for your site as a way to not only provide your business with their expertise, but to promote themselves.
By utilizing guest bloggers you can build that trust with your audience and increase the likelihood of converting prospects into leads. It's a strategy that costs very little and can produce huge gains.
Video testimonials
Do you have plenty of happy customers happy to rave about your products or services? Of course you do, and their testimony can have a huge impact on other people seeking similar products or services.
Video testimonials are a fantastic way for B2B brands to utilize UGC. All you need to do is identify those customers who are delighted with your services and ask them to share their thoughts about your brand on camera. Of course, you'll likely get lots of rejections from people who are a bit camera shy, but there'll be some who would be more than happy to step into the spotlight.
You can encourage them by offering to help with the recording process or editing their video for them to take some of the burden off their shoulders. In return for their generosity, the video will be some great PR for their own business, so it's a win-win all around!
User-generated FAQs
Studies show that customers prefer to use self-help options for issues than reaching out to a company directly. After all, B2B customers will be experts at researching and keen to find the answers to their own questions. They'd rather search your site for help than jump onto an email or a phone call.
So, why not help them along with some user-generated FAQs? A customer question and answer section on your site is an ideal way to do away with doubt amongst visiting prospects. It's also a great tool for marketing to an audience in a super niche industry or if your products are very technical in nature.
Employee advocacy
Another form of UGC is employee advocacy, where your employees become ambassadors for your brand.
Company culture is hugely important for distinguishing your organization. 76% of people say they're more likely to trust content shared by people than brands, so when your team produces and shares authentic content, it's a great way to show prospects something distinct rather than stock photos that can be seen everywhere else.
Not to mention that content shared by employees receives eight times more engagement than content shared by brand channels.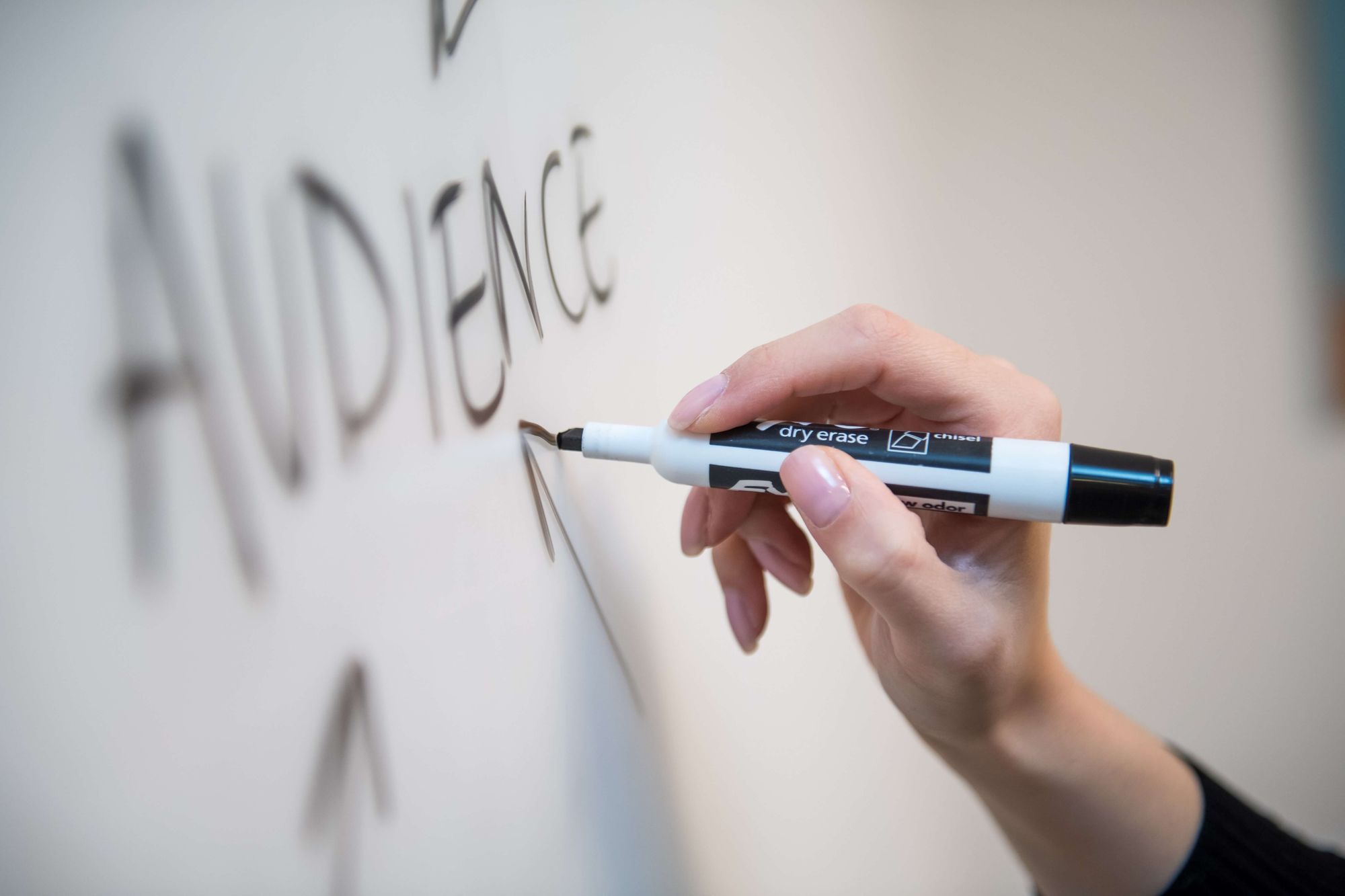 How to incorporate UGC in your content strategy
It may seem like a tricky task trying to utilize UGC as it relies on your customers posting about your organization, which isn't something you can have full control over. But there are ways you can plan to collect and use UGC as part of a wider content strategy. Here's what you need to know about launching a UGC campaign.
Determine your UGC goals
Just like other forms of content, you'll need specific goals in mind for your UGC strategy to be successful. While you won't know exactly when customers will create posts and content about your brand, you can still have a plan in place to capitalize on it.
Your UGC goals will likely align with broader content and social media marketing goals, such as:
Generating brand engagement
Increasing conversion rates
Building trust and brand authority
Informing people about your products and services
Saving time on content creation
Just remember that any goal for a UGC campaign is to generate content that your customers will want to use to inform their buying decisions.
Always ask permission
Re-using user-generated content like images without asking the person who posted it is not a good idea. Instead, reach out to the user in question and ask for consent before sharing their content. Even if it's just a casual snapshot, it's not okay to use that piece of content without the permission of the person who created it.
Aside from being polite and avoiding any backlash, it's also a great way to open up a dialogue with your customers and could lead to further content collaborations down the road.
Tell your customers what UGC you want
You know that old saying if you don't ask you don't get? Well, it's the same thing with UGC.
If you're not directly asking people to participate in user-generated content, how will they know what to share?
There are plenty of ways to encourage your customers to share UGC, whether with brand-specific hashtags or social media contests. Keep your mission clear so there's no room for misinterpretation, and specify the types of content that best align with your brand.
Once you've got a bank of user-generated content, you can start building a library of the most valuable ones, either on your social platforms or in its own section of your company website.
Analyze the results
To round off your UGC strategy, you need to measure its success.
Utilize social media analytics tools to track the engagement of your UGC posts across your profiles and compare them to your standard posts to see which content is driving the most engagement and growth across your profiles.
Pay attention to any trends or patterns you find in your social analytics. See which branded hashtags are the most utilized, or if certain UGC posts perform well on certain social platforms, but poorly on others. Metrics like shares, comments, and engagement rates are crucial to monitor so you can reassess your UGC strategy going forward.
Final thoughts
With user-generated content, you can discover exactly what kind of content your audience is excited about and want to engage with. It'll help you develop a strong online community that strengthens the relationship between your brand and your customers. Take advantage of all the tools at your disposal to uncover new opportunities to source and share UGC.
Sign up for our newsletter to get the latest and greatest on all things revenue marketing events and more.